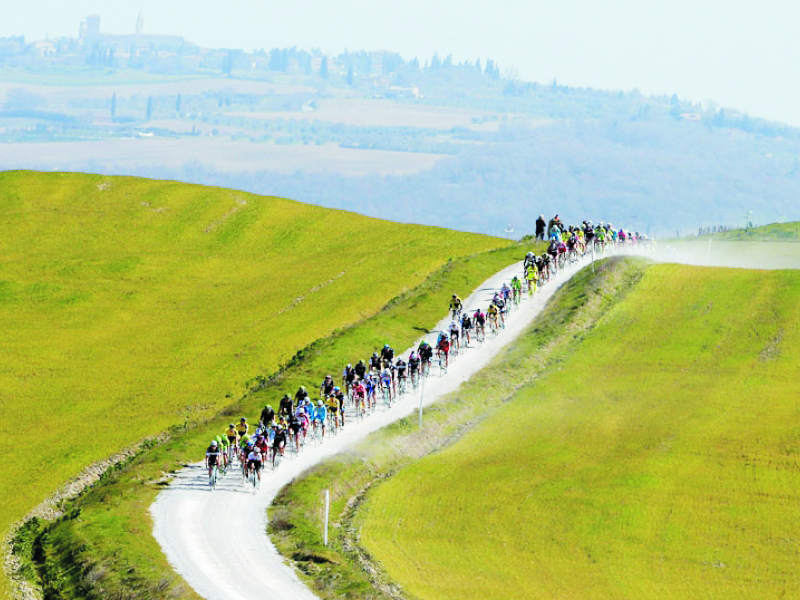 With all eyes on Nairo again, Arek Peryt takes a look ahead at what promises to be another 23 days of exciting cycling
---
It's Friday, May 15, 1987. A it's glorious, sunny morning in a small town of Alcalá de Henares. There are only 91 riders left in the peloton from the 171 that started. That shows you the brutality of the course. All tired, all thanking God it's almost over. But amongst those tired riders, look out for that short guy who is all smiles. His name is Lucho Herrera and he is about to achieve the greatest victory in the history of Colombian cycling – the crown of Vuelta a España. Back in his home country, as commentators gave life to the action, Colombia became one massive ear glued to a radio speaker.
Almost 30 years later it might be time for deja-vu. Nairo Quintana will try to equal that feat. He will be accompanied by the strongest lineup in years!
After a remarkable showing at the Tour de France, only to be bested by Christopher Froome, Team Movistar announced that both Quintana and teammate Alejandro Valverde will take up the next challenge of this season's grand tour in the 70th edition of the Vuelta á España, meaning that the entire podium of Tour de France will be back in the saddle.
You will also see Vincenzo Nibali, Tejay van Garderen, Fabio Aru, Joaquim "Purito" Rodríguez and even Rafal Majka. If that lineup doesn't get your mouth watering, there's the always-entertaining Team Colombia with both Rodolfo Torres and Fabio Duarte looking on form.
Let's have a look at the race route: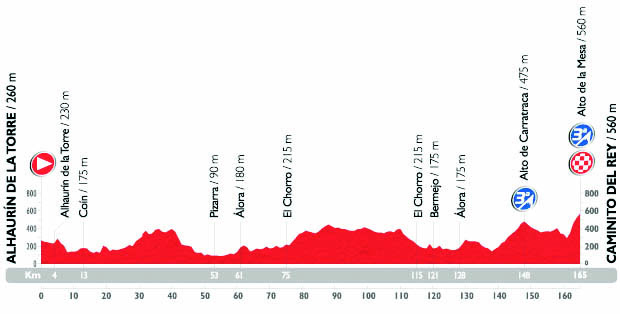 August 23, Stage 2: Alhaurin de la Torre – Caminito del Rey 158.7 km
Only the second stage of La Vuelta and already a demanding finish. This could be a shock for the unprepared legs.
August 28, Stage 7: Jodar – La Alpujarra 191.1 km
Stage 7 has the first proper mountain stage finish. A long steep climb has the potential to separate true general classification contenders from the wannabes.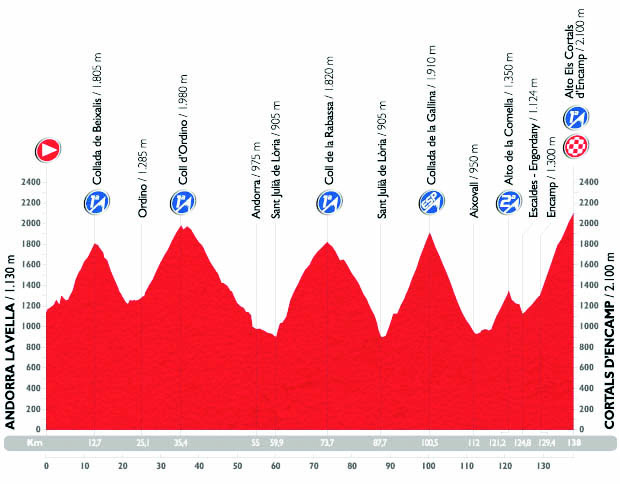 September 2, Stage 11: Andorra la Vella – Cortals d'Encamp 138 km
This looks devilish with four first category mountains and one hors catégorie climb. That's what sets the Vuelta á España and Giro d'Italia apart from the Tour de France. The stages don't get harder than this and that is when Nairo is at his best.
September 5, Stage 14: Vitoria – Alto Campo, Fuente del Chivo 215 km
First of three days of mountain hell. The hills in Boyaca mean Nairo is made for this terrain.
September 6, Stage 15: Comillas – Sotres, Cabrales 175.8 km
The first part is relatively straightforward, followed by four peaks that each get progressively harder.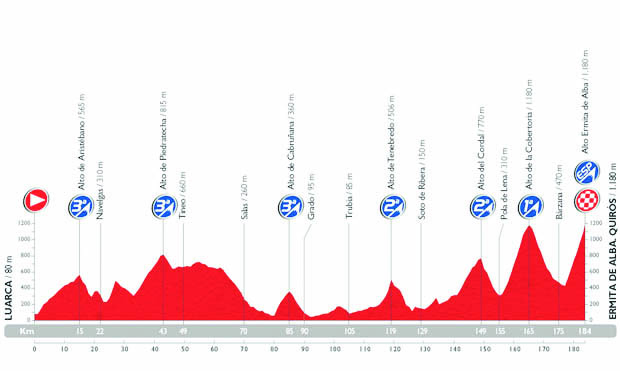 September 7, Stage 16: Luarca – Ermita del Alba, Quiros 185 km
This stage is an absolute nightmare if you're not a natural climber, especially after two days that will already have taken the juice out of your legs.
September 9, Stage 17: Burgos – Burgos (ITT) 38.7 km
Testy, long and flat time trial. This could be a decisive stage if some contenders are on par in the mountains, Nairo will need a decent advantage to maintain his overall position against time trial specialist Froome.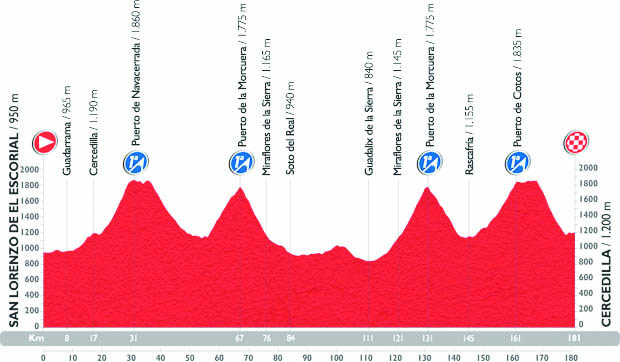 September 12, Stage 20: San Lorenzo de El Escorial – Cercedilla 175.8 km
Although not a summit finish, with four high mountain passes, this is the last chance for general classification contenders. A dare-devil attack could turn it upside down before the final flat stage brings us to the finish in Madrid.
---
By Aerk Peryt