ARTBO Fin de Semana – a weekend where you can enjoy the galleries in Chapinero, Macarena and San Felipe for free – opened yesterday evening, with nearly 48 participating galleries and art spaces. It is an offshoot of ARTBO, the largest art fair in Latin America, which will take place in October.
---
The impetus behind ARTBO Fin de Semana is rather easy to fathom: to capture the enthusiasm of Colombia's, thriving, vibrant contemporary art scene. Unlike its big sister, there are no international players involved in the Fin de Semana, it's all homegrown talent and is a chance to see the city's burgeoning art districts representing Colombia to the full.
We've picked out some highlights, in no particular order, which are occurring in galleries and art spaces around the city during this year's ARTBO Fin de Semana.
Transacción: A group show curated by John Ángel Rodríguez (probably one of the most prolific curators working in Bogota today) for Grey Cube Projects at Espacio Van Staseghem. Address: Carrera 75A #22-30.
MIAMI: One of Bogotá's longest running artist-run initiatives, managed by the artists Adriana Martínez and Juan Sebastián Peláez, opens a group show in their massive new space as part of ARTBO weekend. Address: Carrera 26 #41-42.
NC-arte: Located in the Macarena, this is one of the premier art spaces in Bogotá. On Sunday, NC-arte will host a tour of their current exhibition entitled Formas caídas by the artist Alia Farid (and curated by Claudia Segura, who also happens to be the director of NC-arte), along with a performance by Juanita Delgado. To put it in their words, Formas caídas, "explores the correlation between indoctrination and hegemonic structures prevalent in the Arab-Gulf states. By observing how architecture can be used to reinforce and reiterate power, Farid analyses the effects of modernity on local cultures." Tour begins at 10.30am while the performance begins at 11.30am. Address: Carrera 5 #26B-76.
Neebex: Vicenta Gómez explores the experience of movement in the sense of both migration and transit through the installation of three-dimensional pieces and drawings. Gómez defines transit as going through a space without stopping and migration as moving from one place to another, especially from the place of origin to one to be explored. The idea of needing to move to know that you are still alive comes through in both aspects. Address: Carrera 3 #12-42.
Related: Read more about ARTBO Fin de Semana
Casa Hoffmann: This artist-run space by Bogotá-based, Colombian artist, Andrés Hoffmann presents the exhibition Paraphernalia, curated by Ricardo Arias. Arias states the exhibition is a "collection of objects, of things with 'physical substance.' It is also, at the same time, a collection of sounds. Inevitably, their coexistence in the same space forces the viewer to establish a relationship between both." What he would also like to suggest with this show, "is that objects are sound and sounds are objects." The exhibition explores the continuum between these two extremes. A musical performance by Pol Moreno will be given on Saturday, 8pm. Address: Carrera 3 #63–68
Espacio KB: located in the newly-minted gallery district of San Felipe, KB has a reputation as one of the more fun places to go to (their parties are known for being pretty wild) while also extending itself as a serious venue for the exhibitions it mounts. During the Fin de Semana, KB will present two exhibitions which open today: Pablo Adarme's Pinturas y algo más and Ernesto Restrepo Morillo's Depósito de papas. As it so happens, KB will also be celebrating its three year anniversary tonight. Doors open at 8pm, with DJ Sergio Iglesias along with Byron Maiden. KB's parties usually start late, and finish at 02.00. The Post recommends you start queuing around 10.30pm/11.00pm (after parties to follow). Address: Calle 74 #22-20.
Casas Riegner: A guided tour of a very ambitious show (from a very ambitious gallery), Abstracción textil examines the use of fabric in the realm of visual art and in particular, its relation to abstraction. Curated by Jens Hoffman, 27 artists of Hispanic descent from around the world, participate in this endeavour.  Address: Calle 70A #7-41.
Special mentions:
La Cometa: La isla de la felicidad by Adrián Gaitán and Reflejos de una ciudad inconclusa which includes various works by Carlos Caicedo, Leo Matiz, Nereo López and Abdu Eljaiek. Address: Carrera 10 #94A-25.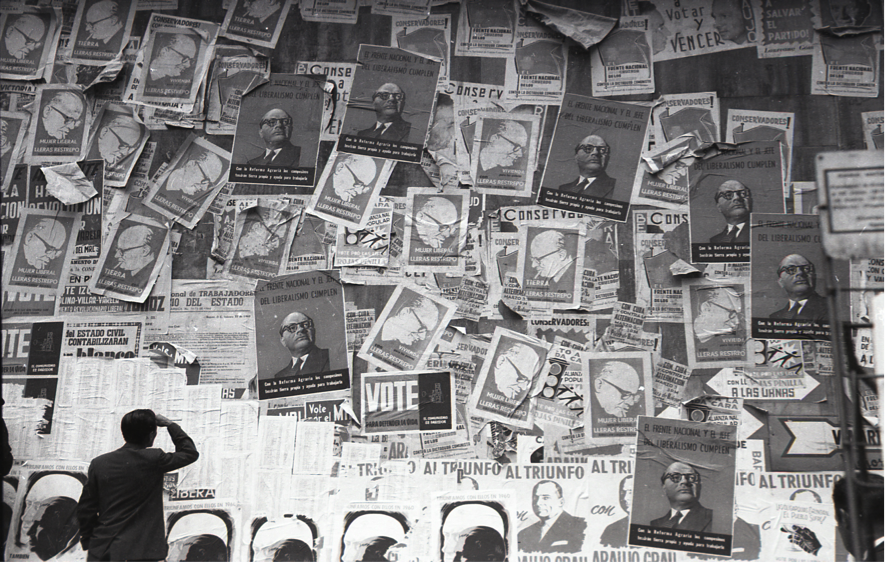 Galaría El Museo: Three exhibitions by José Horacio Martínez, Gabriel Silva and Dalita Navarro; Address: Calle 81 #11-41.
Galería Lamazone:  An exhibition featuring a collaboration between the writer William Ospina and the painter, Pedro Ruiz.  Address: Carrera 3A #63-58.
---