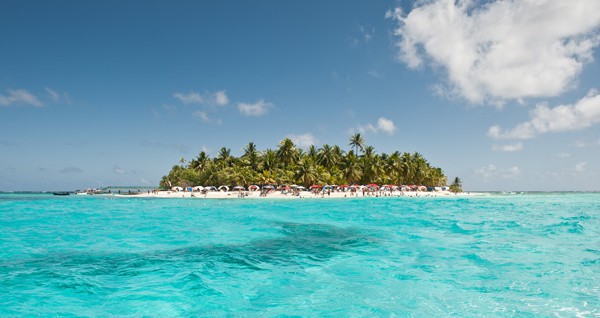 As Forbes puts the country in its top 10 'Coolest' destinations, the secret that was once Colombia is well and truly out. Check out recommendations for some off the beaten track Colombian destinations from our Colombian travel expert Greg Haugan
---
Festivals
Cuna de Acordeones in Villanueva, La Guajira Department
So many of Colombia's larger festivals have become depressingly commercialized in recent years but Cuna de Acordeones isn't quite there yet. As the name suggests, it's a vallenato festival. Set in the town's main plaza, you're pretty much guaranteed to get one or two singers from vallenato's older generation of the 1970s, and several of the "new wave" of artists – and a lot of drinking and dancing. This is what Colombian festivals felt like before they started drawing big corporate sponsors.
Greg's Tip: The town isn't organized enough to have a fixed date or month for this festival, so you'll have to do some internet searches to stay on top of this one.
20 de Enero in Sincelejo, Sucre Department
A.K.A. the "Jesus's Sweet Name Festival," because nothing sings Jesus's sweet name like a drunk getting gored by a bull. Sincelejo isn't a nice town, and this festival was cancelled last year due to security concerns. Security is "guaranteed" for January 2015 though, where, like in years past, the town will hastily construct a makeshift wooden stadium, get ragingly drunk, and amateurs will enter the arena – often cross dressing – to "fight" the bulls (they don't kill the animals). Find videos on youtube. It gets ugly.
Greg's Tip: This isn't for the faint of heart. People get badly hurt. Be aware that costeños hastily constructing a wooden stadium isn't the safest thing, either.
Nature
Cerro Mavecure, near Puerto Inírida, Guanía Department
What's there to see in the department that most Colombians forget exists? A couple of big rocks in the middle of nowhere. That said, the rocks are impressively big, and the middle-of-nowhere is supremely middle-of-nowhere.  Camp out on top of the rocks with fabulous views of the plains and catch massive fish in the river for your dinner.
Greg's Tip: Bring an extra battery for your camera. This destination is pretty far out, and you'll want proof you actually went.
Mocoa, Putumayo Department
Why fly to the Amazon when you can get there traveling down a winding mountain road in the back of a pickup truck? Mocoa is sort of like Leticia, just with a smaller, less smelly river, and with very little to do besides a few nature walks and a spectacular waterfall called "Fin del Mundo."
Greg's Tip: Don't drink the Kool-Aid! Everyone will try to sell you on doing an Ayahuasca ritual, but a British backpacker got a bad batch earlier this year and died.
Beaches
Bahia Solano, Chocó Department
Amazing jungly mountains rolling into pristine beaches? Check. Great snorkeling? Check. Peace and quiet? As long as the town itself isn't partying. Whale babies? From July through September you're guaranteed loads of 'em.
Greg's Tip: Stay in the penthouse suite of the hotel Pablo Escobar and invite everyone to party.
Providencia Island, San Andres and Providencia Department
It's difficult to understand why anyone would want to go to San Andres when this gem is a short flight away. Arrange a room in a guesthouse rather than shelling out for the Decameron Hotel, rent a motor scooter to ride around the island, and you'll mostly have the beaches to yourself.
Greg's Tip: Don't take the catamaran to Providence from San Andres! It's worth the extra money to take a flight.
Cities
Villavicencio, Meta Department
Weekend Colombian destinations like Melgar and Girardot are played out and trashy. So is Villavicencio, but it's a 2015 pick for being an easy weekend trip from Bogotá, with its cool nature parks, unique llanero culture, serious partying possibilities, and because they'll put a ton of meat on your plate. While most of Colombia's biggest musical legends have died in recent years, you can still catch the kings of llanero music – Cholo Valderrama and Reynaldo Armas – on the right weekend.
Greg's Tip: Get up early and see the monkeys on the ecological walk "Ruta El Carmen."
Popayan, Cauca Department
Lovely architecture, a colonial history, beautiful surrounding countryside (including the stunning Purace National Park) and a vibrant student culture make Popayan one of Colombia's most appealing smaller cities. Throw in a colorful market and a strong influence from surrounding indigenous communities and you've got a great, not-quite-urban destination.
Greg's Tip: The city might be best known for its Semana Santa celebrations, but anytime is a good time for a visit.
Day trip from Bogotá
Siecha Lakes, Chingaza National Park, Cundinamarca Department
Just 60km from Bogotá, Chingaza offers easy-access hiking in one of the most beautiful paramo ecosystems surrounding Colombia's capital. Beyond the wonderful frailejon plants ubiquitous to Colombia's paramos, these lakes also have spectacular scenery, including rock formations sculpted long ago by retreating glaciers.
Greg's Tip: Bogota-based adventure tour operators offer excursions sporadically. Among them are Caminantes del Retorno and Sal Si Puedes.

Sports
Colombian Professional Baseball League, Various cities, Caribbean Coast
2014 was the year of Colombian football. But rather than jumping on the bandwagon of fans fawning over James in a pair of boxer-briefs, hop on a plane to the Caribbean coast for some baseball. The short season runs November-January and features teams from four cities: Sincelejo, Barranquilla, Cartagena, and Santa Marta. Minor league players from the USA and elsewhere occasionally appear.
Greg's Tip: Used to eating Cracker Jacks and hot dogs at a ball game? On the coast it's all about the butifarra – balls of cow cheeks with lime. Yum!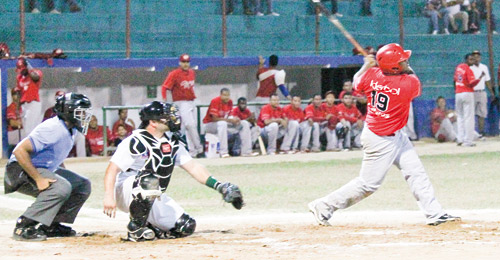 Whatever your fancy, there is a destination for you in Colombia in 2015. So get planning and be sure to take advantage of the country's incredible opportunities for travel, before the secret gets out even more than it has done so far…
---
Greg Haugan has been living in Colombia since October 2008 and since then has visited 26 of Colombia´s 32 departments (and lived in two). He is currently finishing his master´s in Economics at the Universidad de Los Andes.