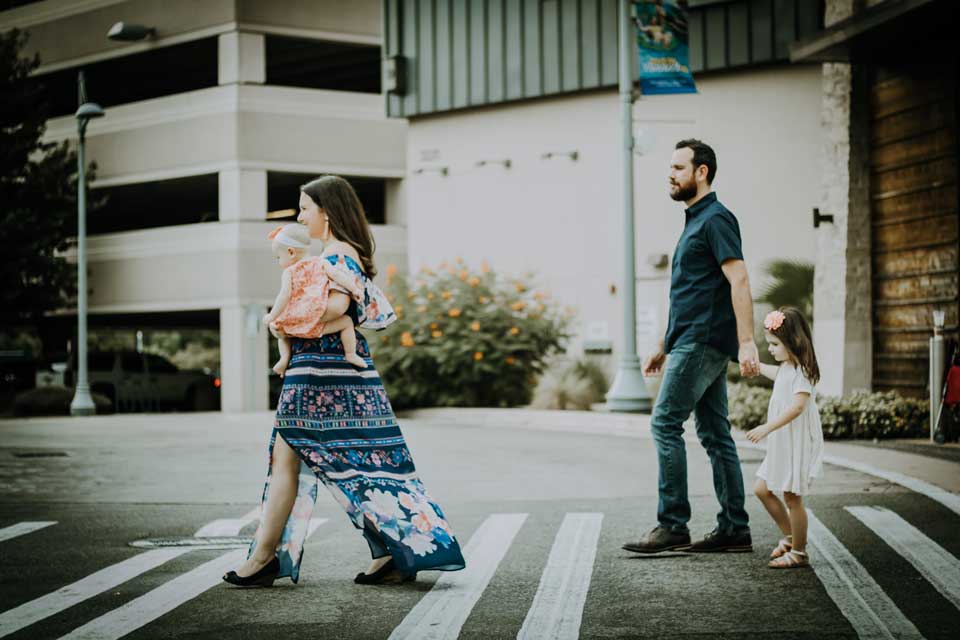 Finding your feet in a new city can be hard work at the best of times, even more so when you have a family to look after. Here's some practical advice on schools, healthcare and building a support network for those first few weeks.
---
I came to Bogotá with very few expectations, only for my family to improve our Spanish, immerse ourselves in a city with a rich culture and finally be able to afford date nights again. I have relocated four times in my adult life – but never before with a toddler. The process proved to be more challenging this time around.
The first thing I found is that when moving with a family, the priority shifts from taking care of yourself (and your partner) to ensuring your children feel safe and can quickly acclimatise to their new home. After a four-week crash course in settling in, here's what I have learned.
Finding the right school, daycare or child care
There are several factors to consider when selecting the right direction for your child. If school-aged (four and up), you have to decide between public or private school. For younger kids, you can opt for a private nanny, a jardín (day care for kids aged approximately two to four), or a guardería (day care for babies).
Public schools are an option, but many people here opt for private education. You'll find schools to suit various budgets. Key things to consider are the quality of the schools in your area, your child's ability (and your comfort level) with starting a school in a foreign language, how long you are staying in Bogotá and your budget. If you are an expat living abroad, most likely your or your spouse's employer will cover some of the cost of a private school. Whichever you choose, be prepared for your child to wear a uniform as it is commonplace in Bogotá at both public and private schools.
If your child is not yet school-aged, conduct an online search of "jardín infantil" or "guardería infantil" to find the options nearest your home or that meet your needs. Or ask around for recommendations from new colleagues or through online Bogotá-based parent groups.
Healthcare
Most schools and child care services require a note of health and development from your child's paediatrician. They will also require a note from ear and eye doctors as well as a copy of the vaccinations that your child has had. Your child's paediatrician should provide you with an order (necessary for insurance purposes) to see eye and ear doctors and should also be able to recommend doctors to you.
This is an extremely time-consuming process. Make sure you find doctors who are located near you, as you may have to return for follow-up appointments and travelling across the city may take more time then the appointment itself.
Shopping
If you're looking for toys and kid's items (like strollers, cribs), there is a whole neighbourhood of second hand shops where you will find a good variety of well cared-for items. Go to Carrera 28 between Calle 51 and 53.
Support and friendship
Meeting people when you have kids can be challenging as you can't always meet up for a spontaneous cocktail. Luckily there are several groups (in several languages) dedicated to parents on Facebook and Meetup.com. You can meet new people and organise a get-together. If you don't see a group you want to join, start one.
I have found Colombians are very open and friendly people, so invite neighbours with a kid your child's age over for brunch to get to know each other. Or, get out to a park such as Parque del Chicó – which draws a lot of expats – and don't be shy about exchanging your phone number with a potential new friend.
There is much more to discover for life in Bogotá with (or without) a family. Check out The Bogotá Post's listings section for more about activities. And read this monthly column for more information, experiences and inspiration about family life.
---
Réna Barlow recently moved from Zurich, Switzerland, with her husband and their two-year old. She is a native Californian, foodie, freelance writer and marketing consultant.