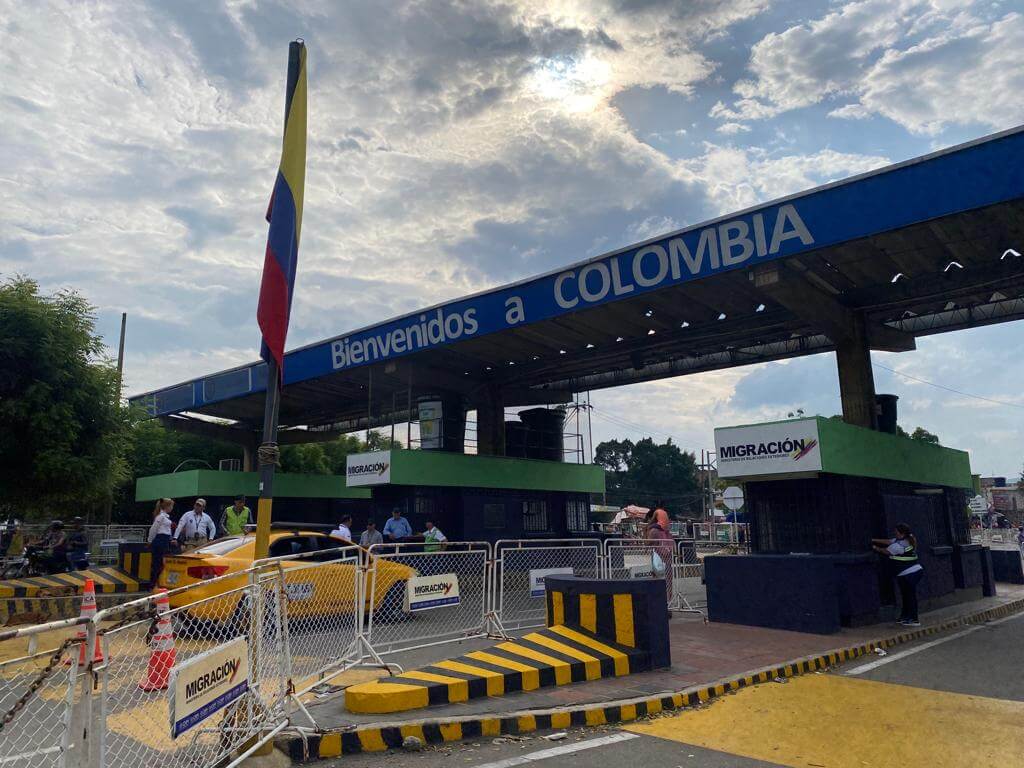 In January 2023, with the opening of the cross-border Tienditas bridge (now known as Atanasio Girardot), many national Colombian publications announced the full reopening of the border between Colombia and Venezuela. It supposedly marked the end of the seven-year border closure to cars and freight and started a direct connection between Norte de Santander, Colombia, and the state of Táchira, Venezuela.
However, in a recent conversation, Edgar Armando Uribe, Secretary of the Government to Villa del Rosario, a Colombian border town, told us it isn't that clear cut. He said: "It isn't a total reopening; it is still partial. When the National Government authorities come here, they put on a media show. They say the bridges are open, but they are not."
The reality is that most bridges are only open from 5 am to 8 pm, and some users say they aren't allowed to cross the border points in vehicles despite scheduled reopenings. Armando Uribe told The Bogotá Post that there isn't a set date for the full reopening of the border, despite leftist President Gustavo Petro's order to have them open now. These are his three reasons why.
A rise in violence
Villa del Rosario and surrounding areas of Cúcuta, the capital of the Department of Norte de Santander, saw an increase in homicides and disappearances during border closures. Informality multiplied, financing criminal organizations, and the border was under illegal control.
Armando Uribe stated: "If the border isn't fully reopened [on both sides], we will continue fueling the criminal organizations. There will be many more crimes in the territory…and at the international level."
That is one reason Colombia resumed commercial flights on 26 September 2022 and partially reopened the international bridges Simón Bolívar and Francisco de Paula Santander to vehicles transporting goods. This was the first step of Petro's international recovery plan for economic progress and to reestablish border crossings. As a response, according to the BBC, trade between the two countries rose by US$500 million. Bilateral trade had shrunk to just $300 million in 2021, and in 2022 following the partial reopening, it rose to almost $800 million.
Many experts in Colombia hoped that this partial border opening would increase regional security for migrants and residents alike. But Armando Uribe stated that violence had escalated post opening, making it more difficult to open the borders fully: "With the partial reopening of the border, we expected, in a way, the crime rate would decrease…However, this has not been possible. Or at least, it was not so encouraging for 2022."
On February 20, 2023, the Citizen Council for Public Security and Criminal Justice of Mexico published a report citing the 50 most violent cities in the world, according to figures at the end of 2022. Cúcuta made that list yet again.
According to Armando Uribe, the mayor's office of Villa del Rosario has been carrying out both prevention campaigns and shock action against armed groups. The idea is to have a police presence in targeted territories to reduce the crime rate and resort to shock action when necessary, he stated.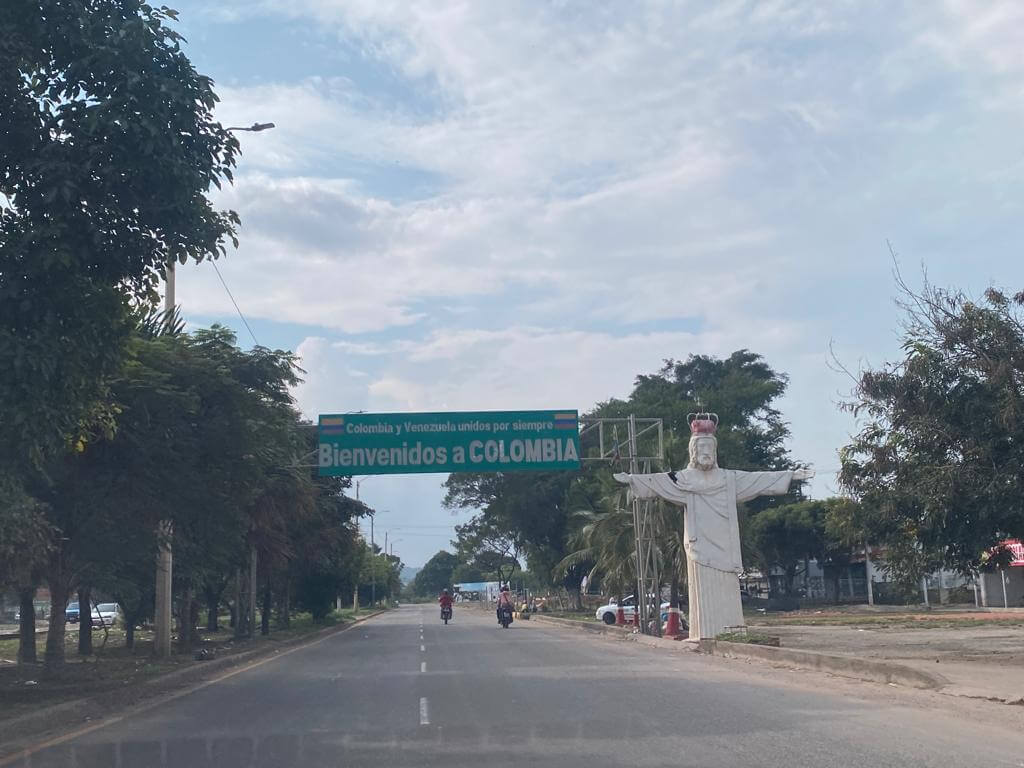 Lack of government support
Armando Uribe stated that, up to now, assistance for National Action has been scarce: "We are waiting for the national government to give us support and…all the technological tools to be able to recover the territory."
On visiting the Simón Bolívar bridge, mainly used by pedestrians, the lack of police presence is noticeable. An ex-police officer who did not want to be named said there used to be far more immigration officials and police, but the number has dropped over the last few months. And despite the impressive new bridge structure of Atanasio Girardot, the area was also unused and deserted, with minimal personnel.
According to officials on the border, there is free transit for Venezuelan pedestrians and cars at certain times, and the mayor's office has received criticism for this. However, Armando Uribe stated that just increasing police and army boots on the ground isn't enough; the situation is more complicated with two countries involved.
Dependency on Venezuelan compliance
A major challenge for both countries is deactivating the groups that depend on drug trafficking, mining businesses, illegal fuel trafficking, the "trochas" (illegal border crossings), extortion, and other businesses. It's no small feat, but the only way to achieve success, in Armando Uribe's opinion, is through joint action and dialogue. He said: "If the bridge is open, the police on the Colombian — as well as the Venezuelan side — must monitor the people entering and leaving those two sister countries."
However, that's easier than it sounds. Armando Uribe suggested that Venezuela is perhaps not fulfilling its side of the bargain: "The governor of Táchira must also have a will…to remain open. That was what was agreed on…not that the border be open when the Venezuelan side wants to keep it open."
Also, according to a security guard at the migration office just on the border, many Venezuelans shop in Colombia and still "pass through illegal routes to avoid paying taxes" in Venezuela, which will continue fueling armed groups. Due to hyperinflation and more transactions in dollars, the prices in Venezuela have skyrocketed, and goods like fizzy drinks and laundry products are much cheaper in Colombia.
Supposedly, the Venezuelan government allows up to US$1,000 of merchandise per person for personal consumption to enter without paying taxes or duties. However, according to this official: "Venezuelan authorities want to take away the merchandise if they carry a lot." Such situations must be resolved, or numerous people will remain vulnerable to criminal organizations.