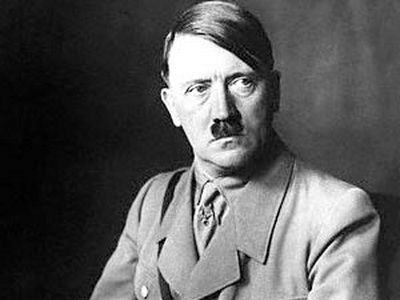 A declassified document from the CIA shows the agency investigated a claim that Adolf Hitler had survived World War II and lived in Colombia in 1954.
Released as part of recently declassified files relating to the JFK assassination, the intelligence memo details information from an informant who claimed that Hitler had been living for some months in the Colombian town of Tunja, located 85 miles north of Bogotá.
The file, written by Caracas bureau chief David Brixnor, was wired to Washington in 1955 and even included a photo showing himself alongside the alleged Hitler look-a-like.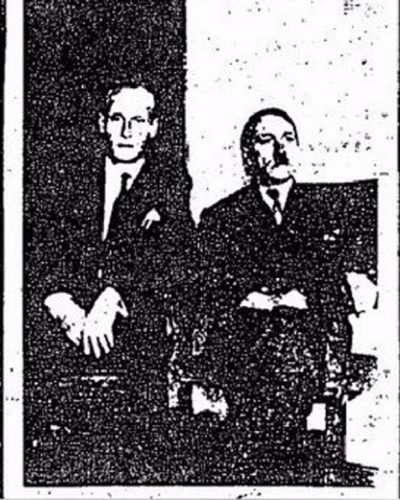 According to the memo, former German SS agent Phillip Citroen had confided to the informant that while working in Tunja he had met a man strongly resembling and claiming to be the Nazi dictator, and that he remained in touch with this person.
The informant, in turn, supplied this information to a CIA agent codenamed Cimelody-3.
Citroen alleged that Tunja was home to a community of ex-Nazis who revered the supposed Hitler look-alike. According to Citroen, the man was going by the name "Adolf Schritteimayor," though fellow Nazis in the town still addressed him as "der fuhrer."
Citroen claimed that Hitler, who would have been 66, had worked for months as a shipping company employee in Colombia before leaving for Argentina.
The CIA memo implies the agency was taking the report with a grain of salt, referring to the "apparent fantasy of the original report."
Nevertheless, for those conspiracy theorists asserting that Hitler escaped Nazi Germany after WWII – and especially those arguing he and other Nazi leaders fled to South America – the declassified file will certainly add fresh fuel to their fires.
Most historians believe Hitler committed suicide in a bunker in Berlin by swallowing cyanide and shooting himself just before the city fell to the Russian army.
However some theories were most recently rekindled this past May when Abel Basti, Argentine journalist and author of the controversial book "Tras Los Pasos de Hitler" – an account of Hitler´s theoretical flight to Argentina – told El País he was in possession of evidence from the CIA proving Hitler had also been in Colombia.