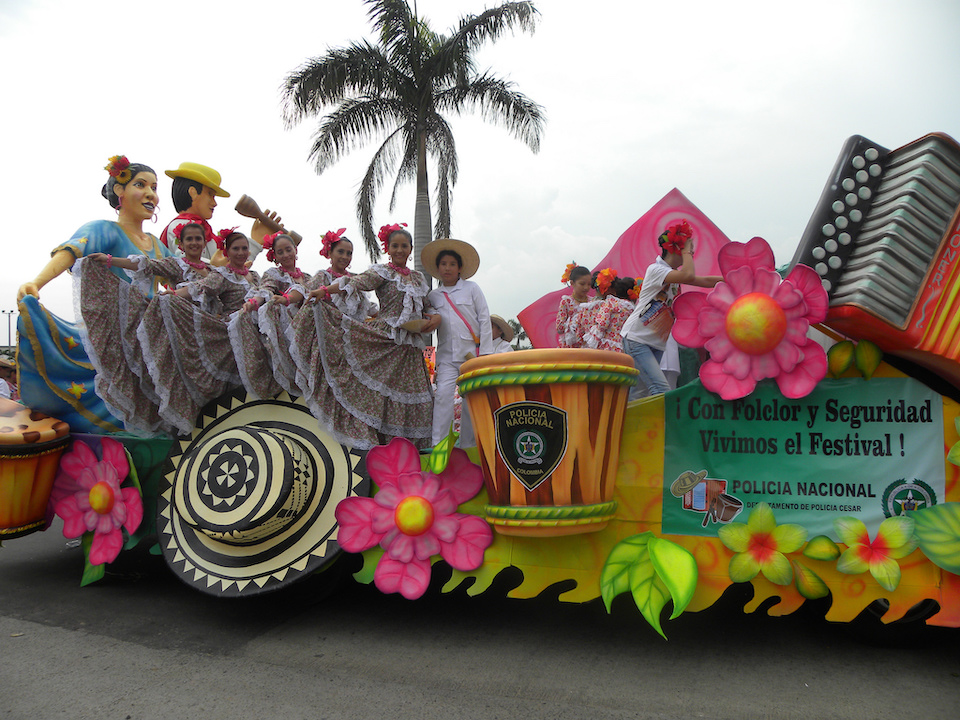 If you don't know your gaitas from your bambuco, this might be the year to get to grips with the many forms of Colombian music.
---
In 2019 Colombian music trends will see a rise in fusion groups that mix traditional music with electronic music such as Mitú, la Payara, and Ghetto Kumbé among others. This year traditional tropical music artists such as Abelardo Carbonó and Colombian groups such as Monsieur Periné and Aterciopelados hope to build on the success of recent album releases.

Diary dates
In January and February the Festival Centro in Bogotá will invite tropical music bands —that is, bands playing cumbia and accordion-based vallenato music mostly from the 50s, 60s, and 70s— as well as DJs and a diverse range of colombian artists.
On February 16, the Jamming Festival in Ricaurte will feature Colombian reggae and ska bands.
The Festival Nacional de la Música Colombiana will be held during March 18-25 in Ibagué, Tolima. A national heritage event since 2003, this festival assembles the best practitioners of Colombian folk music and dance to perform on stage and in the streets.
From April 5 to 7, in Bogotá, the Estéreo Picnic festival will showcase a range of Colombian bands from diverse genres alongside the heavy-hitters from overseas. See the likes of Mitú, Apache, and La Payara among others.
The Festival de Música Religiosa is planned for Popayán during April 7-19, and will feature orchestras, soloists, and choral and chamber groups from around the world who will arrive to perform in theatres and churches throughout Colombia's 'white city'.
From April 26 to 30 the Leyenda Vallenata Festival in Valledupar is the place to go if you are a fan of fast-fingered accordion players and spirit-soaked voices. This annual music festival has been preserving and promoting its distinctive rhythms, instrumentation, and traditions for more than 50 years. At the end, the next king of vallenato will be named, to go down in history.
Related: Free music festivals in Bogotá
Next up is Valle de Cauca's Festival de Música Andina Colombiana Mono Nuñez in June – a celebration of Andean music, with several of the performers going on to Latin Grammy fame.

In June and July the Bambuco Festival in Neiva and the Torneo Internacional del Joropo in Villavicencio will highlight the best artists in both genres of music. Bambuco is OK, but joropo really is something you need to get into.
Bogotá will host Rock al Parque in June for all you rockeros, followed by the Colombia al Parque festival in July, which will highlight new and traditional Colombian music.
In August Cali will host the Petronio Álvarez Pacific Music Festival, featuring traditional Pacific music showcasing marimba and the best that Afro-Colombian culture in the Pacific has to offer. Also in August is the Festival de Gaitas in San Jacinto, which is a popular celebration of the gaita, a traditional bagpipe.
In September Bogotá's annual Jazz al Parque is coming up, and in Quibdó the Fiestas de San Pacho, highlighting Chocoano folkloric music.
In October the Festival de Gaitas in Ovejas and the Festival de Tambores in Palenque will feature cumbia and Caribbean folk music. Meanwhile Medellín will host Circulart, a music market featuring a range of bands, and Bogotá will host its annual Hip Hop al Parque.
November is the 25th anniversary of Bogotá's Salsa al Parque, presenting epic Colombian salsa bands. Lastly, in December you can't miss the Feria de Cali followed by the Feria de Manizales in January.