In every tournament from 1962 until 2018, Colombia shines with a different kit. What have Colombia's World Cup kits looked like through the ages?
1962: 
Shocked? Indeed, you might be, for it has not always been the bright yellow shirt that Colombian futbolistas have donned. The country's first appearance at a World Cup was marked by a delicious blue kit, emblazoned with a badge on the heart. The kit will forever go down in history after Marcos Coll's Olympic goal in the 4-4 thriller against the USSR.
1990: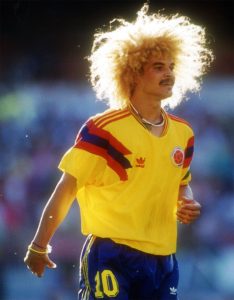 The first of Colombia's three superb kits from the 90s, and this fine garment from Italia '90 is perhaps the best of the lot. The shirt, golden and with a dashing navy collar, was best displayed by the mustachioed Carlos Valderrama, whose hair matched the jersey in perfect symmetry. The classic short shorts of that era also played their part.
1994:
Four years later, and Los Cafeteros produced another belter. The golden shirt, again with a smart collar, was perhaps improved upon by the Colombian football logo faded on to it. Classy. Red socks were also added to the mix this time, completing La Tricolor. Good stuff all round.
1998:
Arguably the worst of the 90s kits, but still not a bad effort. The blue stripes down the sleeves were the main adaptation from the '94 edition, but this ultimately made no difference to the fortunes of the team, as they were eliminated in the group stage.
2014: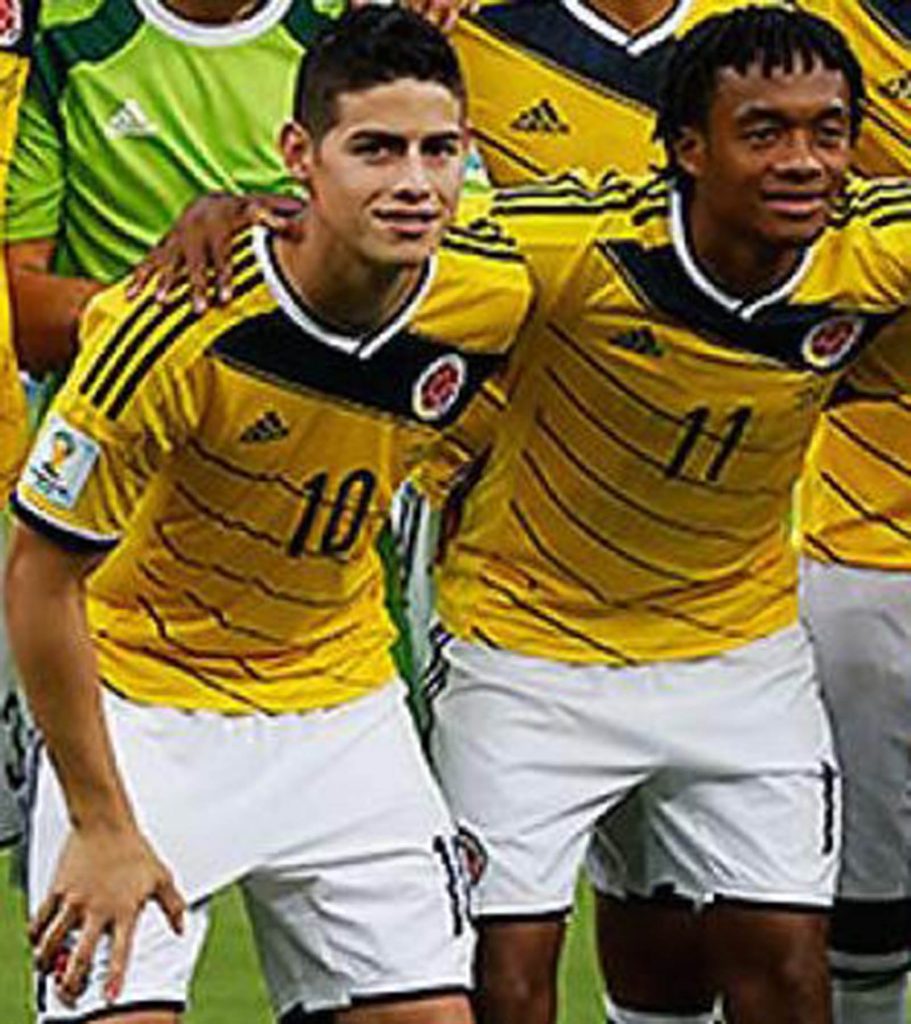 There's a reason why vintage football shirts are in such high demand – they're stylish, and modern football shirts are severely lacking in charisma. Colombia's 2014 kit was not quite on the bottom tier, but it certainly didn't come close to those of the 90s. Still, not many Colombians would have cared following the national team's stellar performance in Brazil.
2018: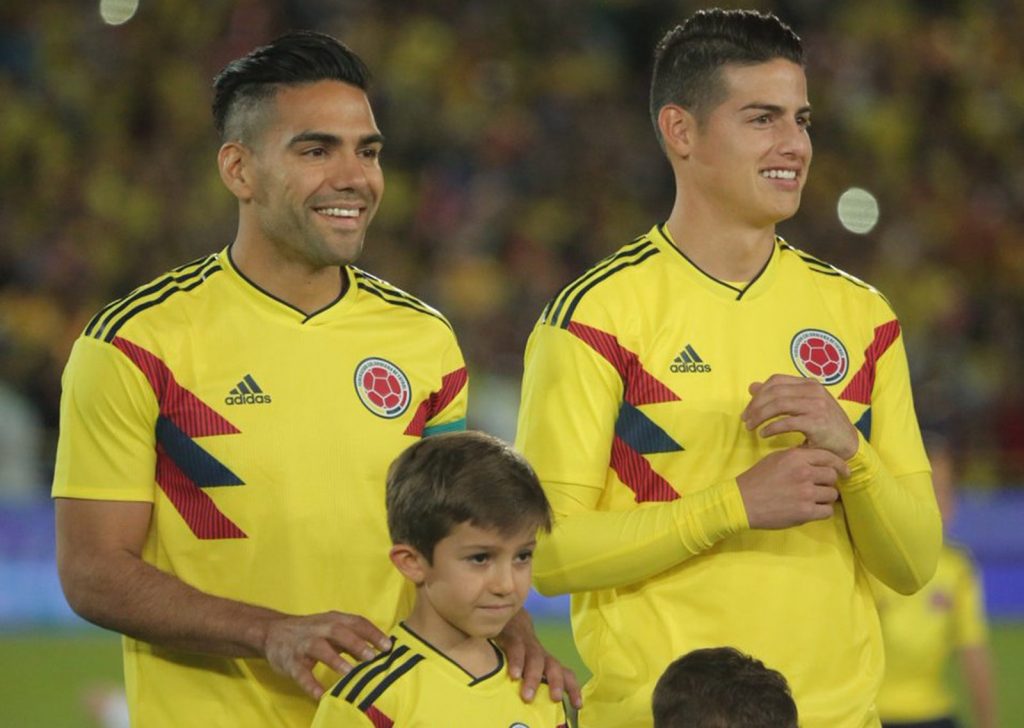 Inspired by the shirt from Italia '90, but not quite as dapper. As the past has shown, however, good kits don't necessarily ensure good results. If 2014 is anything to go by, it could be a successful tournament for Pékerman's boys.