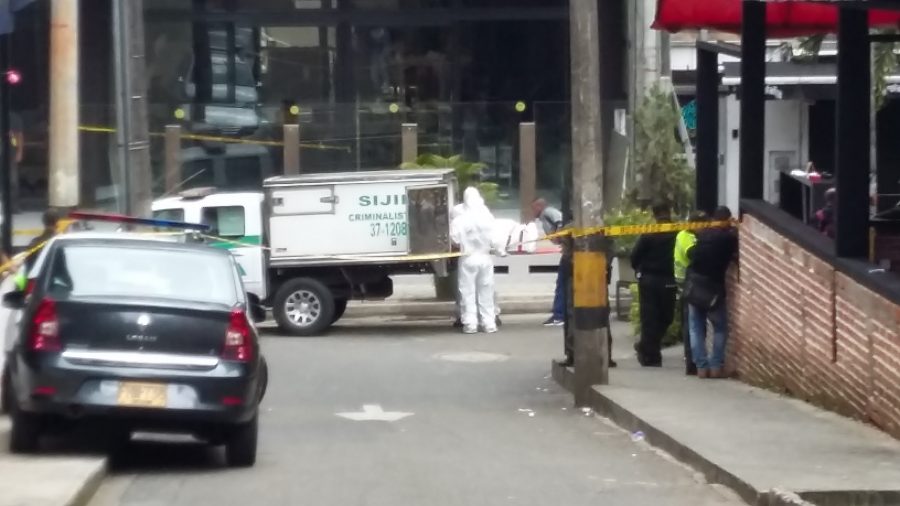 This morning, first responders in Medellin confirmed the discovery of a suitcase containing the remains of a person. The suspicious suitcase was found a block away from Parque Lleras, a party hotspot located in the Poblado district of Medellin. 
Around 9.30 AM, a passer-by found a large suitcase outside the door of an apartment on Carrera 38 and alerted the police. The police declared the victim within the suitcase dead at the scene. The special crime investigation unit SIJIN arrived shortly after and they cordoned off the streets to the public while the forensic team examined the body.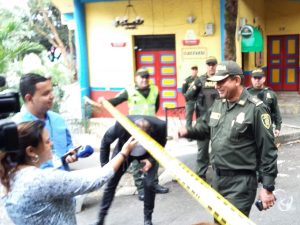 Commander General Óscar Gómez Heredia of the Metropolitan police confirmed that the person had been killed on the third floor of the apartment." The killers later abandoned the body "enmaletado" (suitcased) outside the door of the apartment.
"It looks like the killers wanted to show off their power. There's proof there was a fight inside. The walls and the floor of the crime-scene were cleaned, in an attempt to hide fingerprints and ward off the investigation. However, there are a lot of cameras in this zone. They will be useful in the investigation," said General Heredia.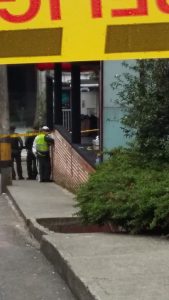 Despite being found in a suitcase, the body hadn't been dismembered and the team in charge of the autopsy will investigate further the causes of death. As per protocol, no further details about the victim's identity have been disclosed.
What is known, however, is that the victim had rented the apartment a few days ago. According to the General, the landlord is a foreigner who has already been contacted.
Luis Guillermo Orjuela, executive director of Zona Rosa and Parque Lleras, emphasised that so far the killing looks like an isolated fact that has happened near the touristy party-hotspot Parque Lleras.
"We'll have to wait for the investigation, but so far there is no evidence that the killing is related to the vibrant nightlife of Parque Lleras".
However, Orjuela, stressed that there is an increasing phenomenon of renting apartments for a short period of time to use it for heavy partying, drug use and prostitution.
"It's hard to control these excesses and there's a need for more structural measurements to tackle these vicious rentals"