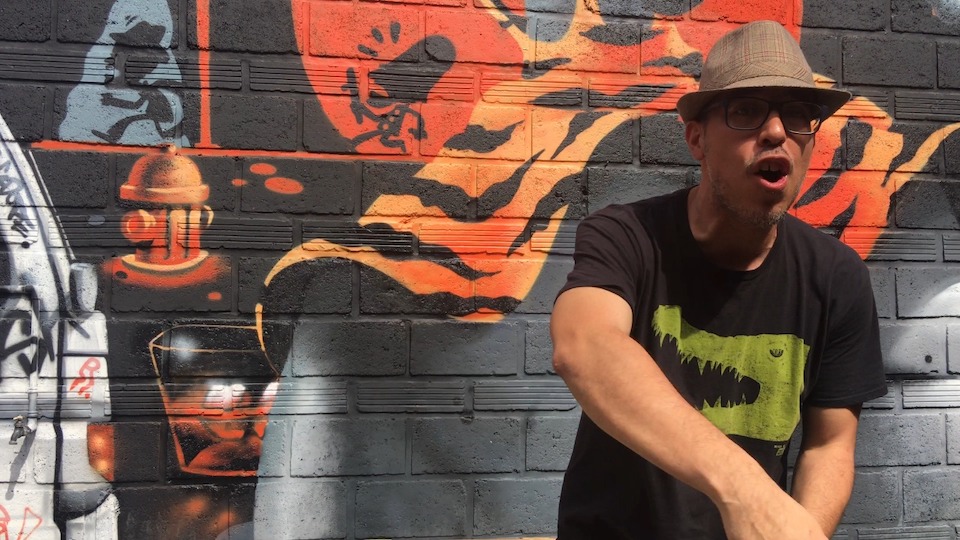 We catch up with New York hip-hop artist Yeshua DapoED, who was recently here connecting with his Colombian roots.
---
You'd be forgiven for not associating Colombia with Old School hip-hop and its New York-based explosion in the 90s. However, our salsa-loving country can claim one of the scene's acclaimed underground voices: Yeshua DapoED (or Edwin Yeshua Avellaneda as he's known to his Colombian parents), who was recently in Bogotá catching up with the country's very own fledgling hip-hop movement.
Yeshua – or Yesh as he prefers to be called – grew up speaking Spanish in Brighton Beach (the Brooklyn one, not the England or Melbourne one) but had little contact with his parents' homeland, only visiting Bogotá, Barranquilla and Cali a handful of times over his 40 years. While New York in the 90s was synonymous with hip-hop, he found little trace of it in the salsa-dominated Cali barrios of his uncles and aunts, leading him to forego any plans for a music career here.
Twenty years later, however, a new generation of Colombian, 90s-obsessed hip-hop aficionados discovered that one half of the duo Siah & Yeshua DapoED – whose critically acclaimed 1996 EP The Visualz is now considered a collectors item – was 'one of them'. They tried to lure Yesh back home to put on some gigs. The New York artist was initially sceptical of audience demand in Colombia, so it wasn't until last year that he finally made it out here. Taking advantage of an invitation to a stag do in Cartagena, he made a one-off, intimate performance in front of roughly 150 hip-hop fanatics at The Chronic in La Soledad, organised by Viniloyalty, whom he credits as the main instigators of the hip-hop collectors movement in the city. Yesh put on an hour-long solo set, with material spanning from crowd favourites from his Siah and Yeshua days, to some later solo works, to his current group Wee Bee Foolish, as well as some music off his projects currently in the works, before signing records his fans had brought to the show.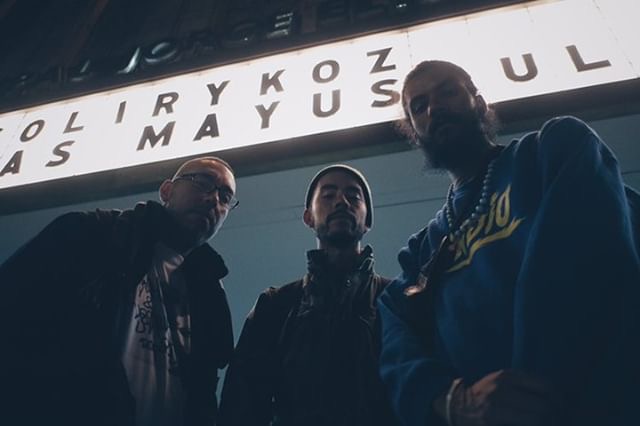 Yesh originally met Siah (real name Nadav Samin) through childhood friend and future collaborator Ken Boogaloo (Kenneth Vialva) and started performing with him at an open mic night for aspiring MCs and poets run by influential hip-hop mogul Bobbito Garcia, who in the 1990s hosted the genre's most influential radio show with DJ Stretch Armstrong (Adrian Bartos).
The pair decided they had a better shot at performing as a duo, combining Yesh's technical abilities with Samin's lyrical prowess. They were noticed by Garcia, who signed them to his cult label Fondle 'Em Records, along with KMD, The Juggaknots and later MF Doom (once KMD disbanded). Siah & Yeshua DapoED released The Visualz without any demos, before parting company on amicable terms, the former pursuing a career in academia.
Relic
While neither Colombians, nor Latin Americans in general, were particularly prominent in the 90s New York hip-hop scene, Yesh says some were involved from the get-go. Though many failed to get mainstream recognition, there were many Colombian DJs and MCs that he knew and worked with while making his name in the industry. Yesh also used samples off an old Colombian jazz fusion record that he found during a trip to his parents' native country in the 90s, a relic from when records were still pressed here.
Yesh has since collaborated with Siah on numerous occasions, as well as with Boogaloo, with whom he fronts the group Wee Bee Foolish, alongside Boogaloo's younger brother, Robert, a talented producer in his own right, using the pseudonym XO. Yesh is currently involved in a series of four projects with the latter (now known as Xtro718), all standalone productions that fit together into a bigger picture, based heavily around experimentation with unconventional time signatures. He's also at work with Jazz Spastiks, an underground hip-hop duo from Scotland.
Related: Hip-hop al Parque celebrates
Yesh described his first experience with the Colombian scene last year as like, "Walking through a door into an era 20 years in my past." His first thought was: "Man, these people are really living the 90s."
"They're just studying, but they're listening to this music, feeling the vibe, into the beat and that sort of stuff," he told The Bogotá Post on his recent visit. "They might not understand every single word, or every metaphor or concept or whatever, but they're getting the vibe from it and I felt like there was something there."
The emulation of the original scene was so true to the genre, said Yesh, that musicians and producers are even using the same antiquated machinery as their New York predecessors. The same style of jazz samples that helped make a name for such iconic artists as A Tribe Called Quest and Pete Rock & CL Smooth can be heard permeating much of the new music coming out of Bogotá and Medellín now, albeit with an added Latin flavour of cumbia and Afro-Caribbean beats.
Collaboration
Originally planning to reconnect with his roots by setting up a record label in Colombia and signing young artists, Yesh realised last year that the best way to influence the burgeoning scene and help upcoming musicians was to actually collaborate on productions with them.
He is now working with some of Colombia's most exciting names in hip-hop, such as N. Hardem, Ecks from Viniloyalty (better known as Francisco Antonio Cano, one of Bogotá's most renowned graffiti artists), Muffwax (his DJ at the Bogotá show), Diggin' Flava, and 'El Arkeólogo' from AlcolirykoZ, among others.
Yesh is putting the finishing touches on some videos shot here during the trip, featuring many of the above artists, as well as cameo appearances from some of Colombia's most iconic urban scenery, such as Monserrate, Medellín and Bogotá's famed graffiti murals.
Yesh could even see himself moving to Colombia in the distant future, although the health-food and cooking enthusiast, who spent a whole day in Medellín trying to track down some borojó in its elusive fresh, non-processed form, has set one condition – he would have to live near the fresh veg market of Paloquemao.