Our series of features on Colombian talent at Festival Estéreo Picnic continues with Lika Nova – amping themselves up for the "best festival ever."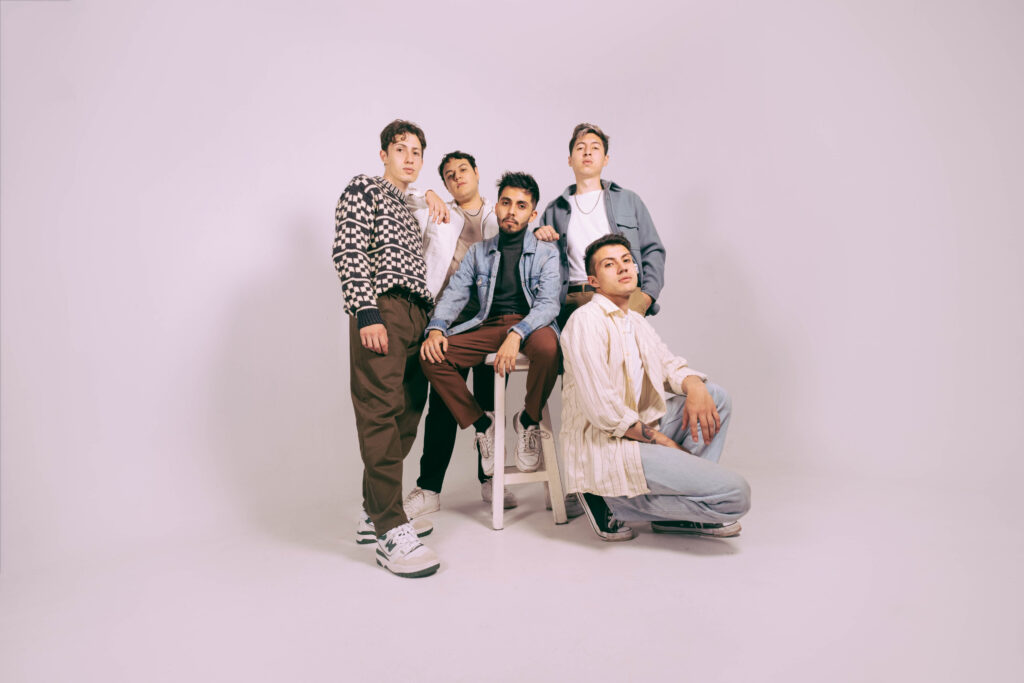 Bogotá-based alt rockers Lika Nova are taking to the Estéreo Picnic stage after a hectic couple of weeks. This month they released their latest track and opened for Imagine Dragons. In the midst of the madness we caught up with lead singer and frontman Luis Rojas to discuss the upcoming festival.
"Lika Nova is a pub band influenced by rock elements," Luis explains. "We sing about sadness, but we make it dancey." Nothing could be more Colombian than that. Luis' voice is a standout attraction – his vocals carrying a calm authority to express the perceptive and insightful lyrics. It's like being emotionally comforted by a supportive friend.
The group has been treating audiences to their energetic brand of indie rock for eight years, winning over listeners of alt radio stations in the US, Mexico and beyond. In 2020, they released breakout second album 'No Hay Mal Que Dure Una Vida' and haven't looked back since.
Interest piqued? New EP 'Portales' was released recently, and that's what they're touring at Festival Estéreo Picnic. After that, they're recording a third full studio album this year, so keep an eye on these likely lads. Luis recommends their latest release: 'Desprevenido' as an initial port of call for first-time listeners.
"I think one word that can describe our band is friendship," says Luis. Behind him on stage is a shining supporting cast. Lika Nova's instrumentalists are made up of brothers Levy (bass) and Josué (drums) Bessolo, Brian Coronado (guitar), David Useche (keyboards): all old school friends from Bogotá.
While Luis' vocals take centre stage, the support he has from the incredibly tight musicians is critical to allowing him to stand in that space. When you get on to tracks like Quedáte Cerca and the band go off the leash a little more, you see their talents come to the fore. It's a real testament to the project that no-one has too much ego for the collective good – they certainly won't go the way of The Smiths.
"We look at each other and we feel trust, we feel safety and people feel it too," Luis tells us. "Sometimes there are bands and you have the front man and he or she is the one doing all the job but when we are on stage it's like we're working as a whole altogether. We are one person." The schoolyard may have provided the foundations for this tight-knit relationship, but it's been forged in the crucible of relentless touring.
They've played pretty much every festival in Colombia and a fair few beyond to boot. Luis claims "I think [Festival Estéreo Picnic 2023] is the best festival ever and maybe the best line-up in Latin America." It's a bold statement, but one we have to agree with (sorry Lollapalooza).
When we ask Luis who he is most looking forward to seeing, he is almost brimming over with excitement as he namechecks "Bandalos Chinos, Tame Impala, the 1975, Wallows, Billie Eilish, Rosalía." He's clearly as much of a fan as a maker of music, such is his joy at the names on the list.
Of his own music, his favourite is Una Apuesta – a totally toe-tapping tune with sensitive lyrics dancing over a 80s-renaissance driving pop-beat. We'll take Luis up on una apuesta, and say that we bet these boys will be a hit at Festival Estéreo Picnic this year.
Be sure not to miss Lika Nova at 4:45pm on the Johnnie Walker stage on Thursday 23rd March.