Colombia's hottest music event, Festival Estéreo Picnic, kicks off on March 23 with Billie Eilish, Drake and Chemical Brothers the headline acts. There's plenty of local talent backing them up too…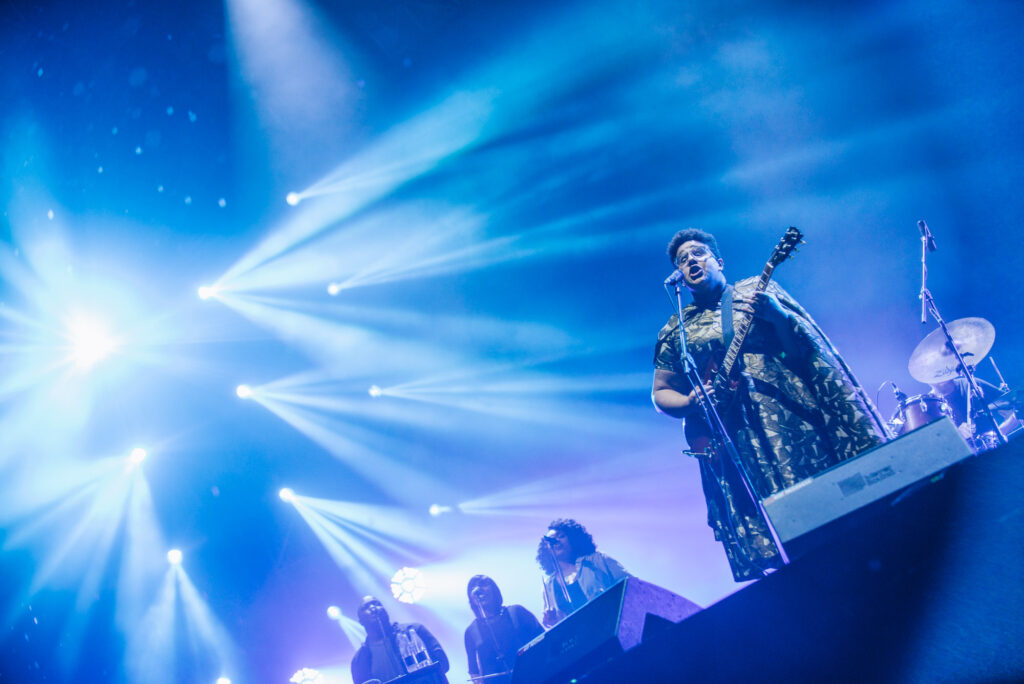 March is fast approaching and that can only mean one thing for Bogotá's music aficionados and party-lovers alike: the eagerly awaited return of Estéreo Picnic. Last year was a roaring post-pandemic success and this year promises to build on that, with an extra day added on Thursday.
The four-day bonanza is Colombia's biggest festival, with organisers teaming up with other events in Latin America to bring in a host of international big-hitters to the region as well as a host of local stars. With 80 artists spanning almost every genre imaginable, from new wave classics to the latest in house and electro; there's something for everyone.
Whether you're a first-time picnicker or a seasoned veteran, we're here to guide you through the mundo distinto of Estéreo Picnic. We'll also have plenty of coverage of local bands before the festival kicks off so you know who to look out for.
The festivities kick off on Thursday 23rd March with staples of the international alt-rock scene: The 1975, Tame Impala and Wallows, that's not to mention hyperpop sensations 100 gecs and the ultimate Y2K nostalgia band Blink-182. But it's not just big extranjero names, don't miss the opportunity to catch paisa electro trio Mr Bleat, rolo trap artist Ha$lopablito and local mega star Juliana.
Friday brings bigger crowds and even bigger names – we're talking the likes of memelord extraordinaire Drake, Blondie, Fred again and Tove Lo. And of course a hearty dose of home-grown talent. We've got our eyes on Salt Cathedral, a duo that met at jazz school in New York but grew up in the same barrio in Bogotá and Tropicana Club, an indie-electro artist hailing from Cali.
Be sure not to use up all your energy on Friday because you'll need plenty to dance the night away to the likes of The Chemical Brothers, Wu-Tang Clan and Gorgon City on Saturday. We're also clearing our schedules to get to the front row for Bogotá-based trio La Perla, who mix the rhythms of the Caribbean with the sounds of the city and Elkin Robinson, a musician who also offers a taste of the Caribbean but this time with a folk spin.
Sunday, day of rest? Think again. There's no way you'll want to pass up the chance to see Billie Eilish and Lil Nas X take to the stage. Or if you fancy a more relaxed end to your weekend, don't miss rising star Kali Uchis' soft vocals and returning sensation La Ramona's R&B-infused melodies.
The practicalities
Ok now we've got you hooked with the line-up, how do you get your hands on a precious ticket? If you're based in Colombia head over to Entradas amarillas and if you're overseas, use this link. Tickets are sold in stages and start at COP$647,000 for a single day, or COP$1,295,000 for three and COP$1,532,000 for the full festival. If you're feeling fancy there's also VIP options, promising exclusive areas and a fast-track queue, but a four-day ticket will set you back COP$3,181,000. 
The festival is held at Campo de Golf Briceño 18, several kilometres outside the city meaning if you're not prudent, transportation isn't exactly a picnic. Getting there is easy enough – you can take the bus service provided, or hop a Transmi to Terminal, exit to the autopista and hail a bus going past Briceño. It's cheaper, but slower and easy to make mistakes.
Coming home is trickier – the last thing you want is to be stranded without a taxi in sight at 3am. Your best bet is probably to take advantage of the pre-organised bus options. A round trip for three days will cost you COP$135,000, but it's likely better than the alternatives. If you're arranging a car pick up, there will be traffic jams around the area, but it calms down a few km down the road.
Something else to note is that, as in previous years, Estéreo Picnic is using a cashless bracelet system that you can preload before you go and top up onsite. It worked well last year, and even better at Festival Cordillera in November.
More details about all the ins and outs of this year's festival can be found on the Estéreo Picnic website.
Also keep your eyes peeled on our socials for playlists, interviews and more.