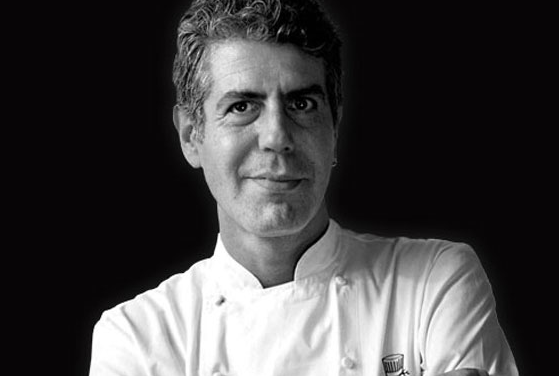 Anthony Bourdain's suicide on June 8 brought about an outpouring of words from those he touched in his years as a television host and author. It was almost surprising the depth of influence he had on people all over the world, even Colombians like footballer Tino Asprilla who tweeted out a clip of Bourdain.
In his award-winning show "No Reservations" for The Travel Channel, Bourdain visited Cartagena and Medellín before coming back to the country again to visit Bogotá and Cali with CNN on "Parts Unknown." In Bogotá, he went to La Puerta Falsa restaurant with paisa novelist Hector Abad
RIP"It's almost ludicrous that this place exists and that everybody doesn't want to live here."- Anthony Bourdain in Medellin, Colombia. pic.twitter.com/xMCf29JexU

— Faustino Asprilla (@TinoasprillaH) June 8, 2018
Though I had forgotten parts of the first episode, on a recent rewatch after his death Friday, I smiled at Bourdain eating chunchurria in San Antonio de Pereira or having a rooftop sancochada around Medellín's notorious Santo Domingo neighborhood.
As his local guide Laura mentioned to him in Medellín, "I'm really glad you're getting to see the part of Colombia that sometimes people don't want to look at. I think the real beauty of Colombia lies in these neighborhoods." 
He showed ordinary people through the common medium of food, often in favor of falling into the traps that others would by focusing too much on celebrities or elites in all these parts of the world. He showed us who the person across the world was by showing us who we are. 
Sure he was an ambassador that could help turn around the 'Ugly American' stereotype abroad and a journalistic documentarian that showed us places we may had never seen otherwise. But, at its core, his show taught us that there are no tidy explainers or stereotypes for the way people or cultures are. It opened up doors to these faraway places to show us people can come together over food, drink, and the common human experience.
Relive Bourdain's excursions in Colombia below:
http://dai.ly/x57t0jj