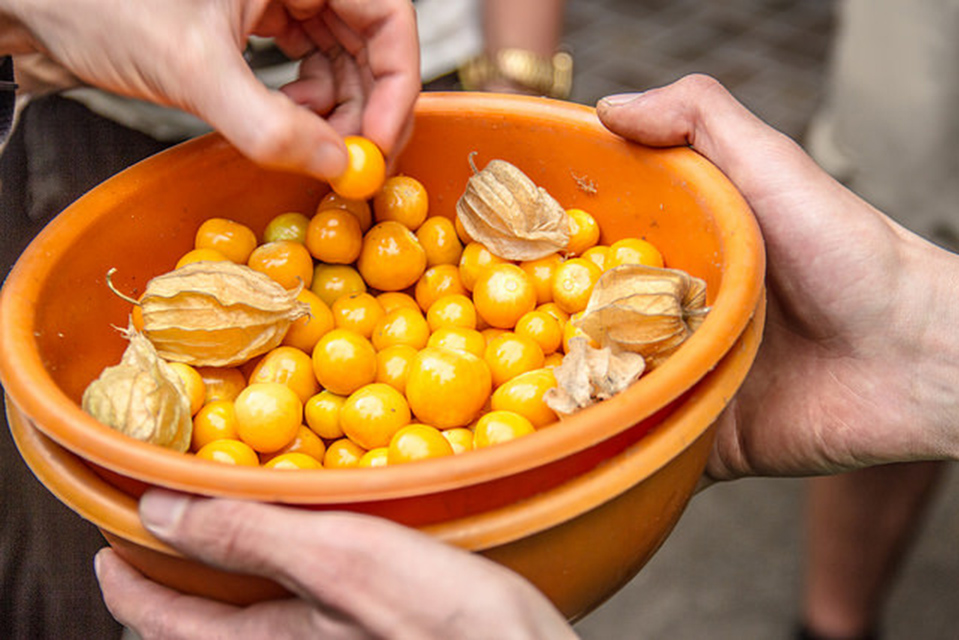 We taste the food and speak to the people behind three restaurants in La Candelaria that are making their mark and turning the historic centre into a culinary destination.
---
The capital's culinary panorama has certainly raised its game in recent years. It wasn't too long ago that really good restaurants were a rarity, but a steady rise in the locals' awareness of different cuisine options, along with the rising influx of foreigners with bulging wallets and empty bellies, has seen the face of the city's restaurants change rapidly.
La Candelaria has been slower to adapt as the neighbourhood's olde-worlde charm struggles to reconcile itself with more modern influences – partly due to its position as the city's bohemian capital. Added to which, many of the backpackers who flock there are on a shoestring budget, while the thousands of students who study there every day are quite content with the cheapest option on offer.
However, amongst the neighbourhood's towering colonial architecture, which continues to strike fear into the hearts of many people from the north of the city, there are signs that the city's overall gourmet makeover is having an impact – thankfully without evoking the spectre of gentrification.
These three restaurants are perfect examples of spaces that are working to accommodate the tastes of both foreigners and Colombians interested in broadening their food-related horizons. As Damian from Sant Just – which opened several years ago – says: "It's very satisfying to see Colombians eating duck for the first time. Colombian tastes are changing a lot, and people want to try out new things." Here's to La Candelaria continuing to be a landscape where that can happen.
---
Sant Just
Tucked away on a side street facing el Parque de los Periodistas, San Just is a gem of a place serving up French cuisine with a Colombian twist. Manager Damian Noirard opened up San Just with his father Eric after they came to Bogotá from France, with the intention of creating somewhere inviting and affordable, where flavours and comfort could mix together.
This welcoming and very human vision continues strongly, as Sant Just doesn't have a printed menu. Instead, the Spanish-, English- and French-speaking staff read the options out to diners from a chalkboard. Damian explains that the idea of the chalkboard has become an important part of the restaurant, as they're always able to change around the menu according to what's available at any time: "This is the best way for us to guarantee the freshest possible produce."
In order to find the best ingredients, Eric and Damian have reached out to some of Bogotá's local cured meat producers, from whom they've learnt many valuable techniques for their variety of sausages and hams. They've also set up their own duck farm in Guasca, which supplies the restaurant with fresh and top-quality poultry.
The eclectic crowd of diners have responded well – San Just has held on to its position as TripAdvisor's #1 restaurant in Bogotá, surpassing the likes of such glitzy locales as Criterión and Harry Sasson, despite their dishes being at a fraction of the price. As Damian says, "It's a real surprise for people to find good food at a reasonable price here in La Candelaria."

Recommended dish: Lamb a la plancha with béarnaise sauce and ratatouille, $28,000.
Address: Calle 16A #2-73
Related: Where else to eat in Bogotá
---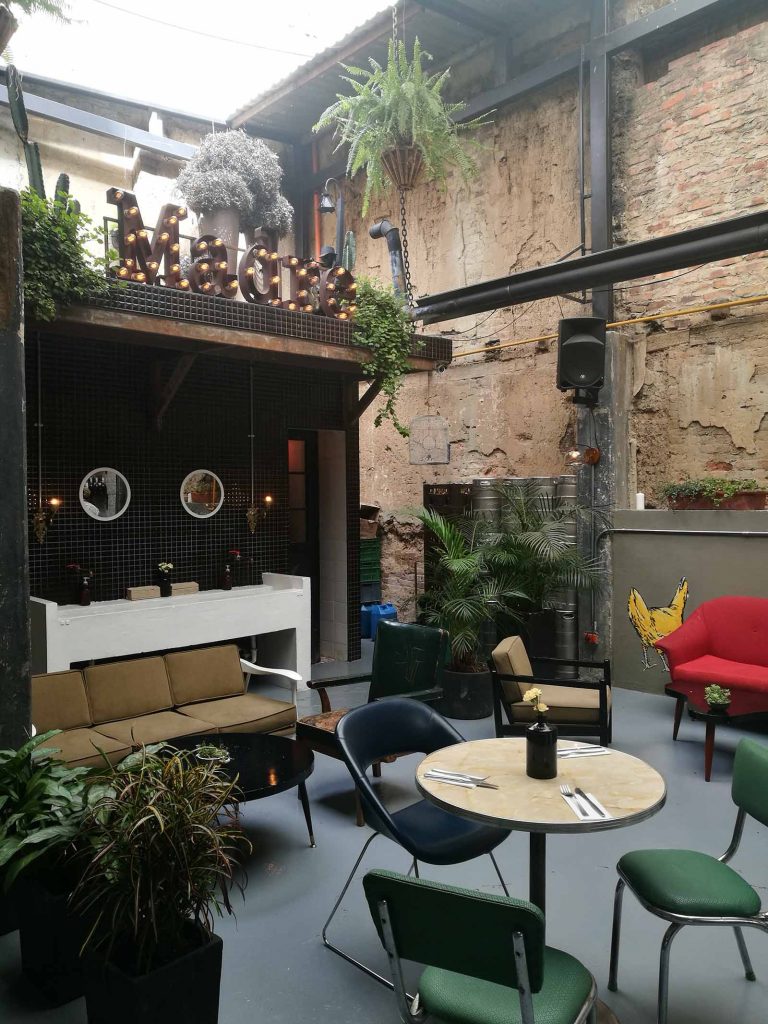 Madre
Even by the usual standards of La Candelaria's tucked-away restaurants, Madre is almost impossible to stumble upon if you don't already know it's there. Right at the back of one of the neighbourhood's numerous, and generally inauspicious, jewellery mini-malls, Madre lies in wait with its artistic decor and Mediterranean cuisine.
As owner Carlos Ramírez explains, it was only because of a chance meeting with the owner of the shopping centre in question that he decided to set up shop there. It took some substantial renovations as the original premises had neither roof nor electricity, but their hard work has certainly paid off. And the off-the-beaten-path location has actually helped the restaurant develop its reputation as a hidden treasure of La Candelaria, only for those in the know. In Carlos's words, "Once word of mouth started getting around, the negative became a positive."
Madre does a good job of melding together Colombian and Italian influences. It's worth a visit just for its pizzas, but also features a pork rind ceviche (which really is much better than it sounds) and a particularly appetising risotto.
Madre's head chef María Antonia Vélez is enthusiastic when talking about how La Candelaria is the perfect place for the restaurant, not only because of its history and architecture, but also because of its small town feel – the fact that everyone knows each other gives the neighbourhood a real sense of community. She's equally enthusiastic when talking about the restaurant's plans for this year, which include the introduction of a Sunday brunch. Watch this space!
Recommended dish: Seafood risotto with lobster and melted cheese, $39,000.
Address: Calle 12 #5-83, inside La Esmeralda Shopping Centre
---
Prudencia
Prudencia is a real labour of love, emerging as it does from the relationship between Mario Rosero and Meghan Flanigan, respectively from Pasto and Baltimore. Prudencia comes across as a poetic homage to La Candelaria, housed in a wonderfully renovated colonial house. It's easy to walk past the front door without any idea as to what awaits inside, but once you cross the threshold, the effect is striking. Local architect Simón Vélez's transformation of the premises manages to achieve a perfect balance between respect for the building's past, and an excitingly modern approach.
Luckily, Prudencia have applied the same attention to detail to their food, which is just as imaginative and just as impressive. The restaurant has a new set menu each week, which aims to incorporate cuisine and cooking styles from around the world in a quest for culinary innovation. One constant though is the presence of smoked meat, which is prepared on-site thanks to the restaurant's own heavy duty-smoker, located in the garden at the back of the eating area. It's no understatement to say that Mario and Meghan have been personally driven to make this a particularly special dining experience. As Mario says, "the customers feel the love that has been put into Prudencia."
Prudencia's original approach to food has been so well received that Mario and Meghan are now thinking about some sidelines that will allow customers to take that Prudencia taste away with them – part-smoked meats ready to finish off at home, and spice mixes for the more experimental cooks looking to give their recipes an extra kick!
Recommended dish: Any of the barbequed pork dishes on offer, included in the $56,000 four-course set menu.
Address: Carrera 2 #11-34
---