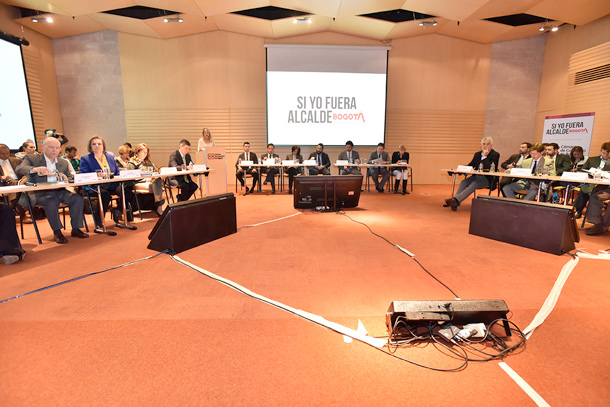 Better trained police, more security cameras, more focus on 'hot spots' around the city – and, of course – healing the rift between Bogota's police force and the mayor's office.
These were a few of the many ideas floated by those seeking to replace Gustavo Petro as mayor in October, during the crime-focused candidates' debate that took place on June 10 at the Cámara de Comercio.
Despite the fact that murder and other violent crimes have been on the decline for the past 10 years (with a brief spike in 2011), only one-third of bogotanos feel the city is safe.
Francisco 'Pacho' Santos, the right-wing candidate believes that crime is still a big problem in the city.
Latest news, analyses and opinion on Colombia
"What does it matter if you rob? Nothing is going to happen to you. There's impunity and criminals don't fear the police," he said, noting the often lenient punishments criminals receive.
The sentiment was echoed by his rival, former mayor Bogota Enrique Peñalosa, who said, "the majority of people who rob don't go to jail."
Centre-left contender Clara Lopez pro- posed creating community policing groups, and empowering neighbourhoods to work with police to nip crime in the bud before it happens.
Rafael Pardo, the candidate backed by President Juan Manuel Santos, said that there is good intelligence on crime and hot spots around the city, but police often fail to act because of the friction that exists between the Bogota Police and the Mayor's Office.
---
By Mark Kennedy