Colombia's second largest city became an epicentre of innovation and design over the weekend after the city played host to the internationally-acclaimed Medellin Design Week.
Considered the best design event in the country, MDW saw over fifty professionals, designers, architects and artists descend on a number of locations around Medellin to display up-and-coming ideas and offer their expertise in talks and workshops.
This year, the theme that was channelled through the exhibitions at the central warehouse raised the question of "El Futuro es Incierto: ¿Yo qué estoy haciendo?" (The Future is Uncertain: What am I doing about it?). The open space was graced with stylish, minimalist decor and laden with a plethora of up-and-coming architecture and local design studios.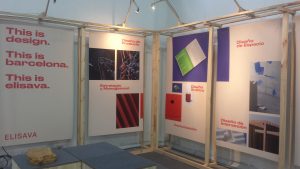 Among the exhibitions, there were a number of innovative displays such as exciting designs that channelled Colombia's history and ancestral bounty from Tu Taller Design Studio, simple, timeless and nature-inspired jewellery designs from ODA Jewelry and typography and prints from Veleta & co. What's more, the four-day event provided a space for Colombia's creative family and international players to come together to share ideas, build networks and essentially continue to pave the way to a more developed creative sphere within Latin America.
The event's allusion to the future is a theme that goes further than MDW and actually stands for a more global topic within design. Anna Tatsioni is the Lead Interior Designer at Decorilla, an exciting company that uses virtual reality to offer creative design solutions in the United States. Her comments on this year's trends chime closely with the themes that were displayed throughout the event.
"Nature is a major trend lately," explained Tatsioni. "Bringing nature into the household is a must, either by using plants, or earthy textures and decor or even by using botanical and tropical patterns."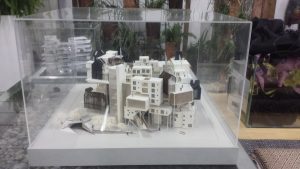 The Architecture studio run by Lucrecia Piedrahita captured the prevalence of nature at MDW with a display overrun by green foliage. The group looks at carefully curating space through light and materials as well as pioneering the development of commercial and residential buildings by reinterpreting the idea of space. The central image of her display offered a model of two builds which challenge the concepts of how space is used and how modern architecture can change the image of a city.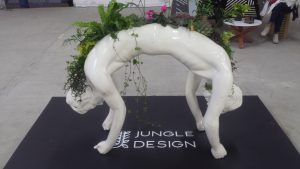 Medellin-based Jungle Design by Vivarium was another display that channelled the concept of nature and greenery. Their display, possessing just one central plant-filled statue, offered an interesting and modern twist on the relationship between people and nature. Earthy tones too took a major prevalence throughout the displays and even extended as far as clothing designs and bags such as from Tigre De Salon.
Decorilla's Tatsioni continues to outline the other underlying trends that took a precedence at  MDW. "Another very common trend are curves and smooth edges, which are all about comfort. It seems that attractive organic shapes are already replacing boxy edges and clear lines in furniture." This was featured with Amsterdam-based design company Rezign who brought their furniture label to Medellin revealing an environmental consciousness and softer edges on their furniture products.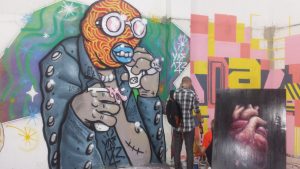 The question of the future, both in terms of protecting our world and also developing more innovative ideas is certainly a topic that seeps into the majority of disciplines around the world. The growth of technology, in particular, remains an inescapable theme that contributes to the design world and the ways in which the company approaches future potential.
Tatsioni recalls that "designers are using tools like Virtual Reality and Augmented Reality to make their presentations more engaging. Clients keep asking for these so that they avoid making bad decisions and wasting money on items that they are not sure that will fit with their space. VR and AR are playing a critical role in helping people make better decisions in regards to interior design, and online shopping continues to see broader adoption globally as many clients feel comfortable buying online because they have already "seen" the items in their space, thanks to VR/AR. In Latin America, you can see this increase in confidence in shopping online by companies like Amazon entering the market, and even homegrown companies like Argentina's Mercado Libre or Ecuador's YaEstá raking in profits."
Although MDW's representation of technology was subtle, it did still reveal the inescapable ties between the tech and design spheres through questioning the digital age and opening up conversation about how the areas can collaborate, as well as bringing identity, evolution and culture into the mix too.
"With the increasing adoption of the Internet around the world, designers on social networks are definitely making their statements globally by highlighting what they like and what they don't like on social media like Instagram. Because of this technology, ideas, preferences and innovations are easily spread all over the world. Of course, each country has a different culture, but the trends seem to find a way to be incorporated."
Alongside a busy weekend that boasted events around Medellín, there were also fifteen conferences which invited attendees to look into new perspectives, workshops that focused on fashion, bikes and even 'trash-formation.' Although Bogotá often continues to be identified as Colombia's pioneering arts and culture hub, its little brother Medellín continues to reveal itself as the up-and-coming 'cool' contender in the family. MDW further reiterated that it is a city of regeneration, innovation and forward-thinking design that firmly propels Medellin into the international limelight that could eventually have the potential to rival that of Milan and New York.