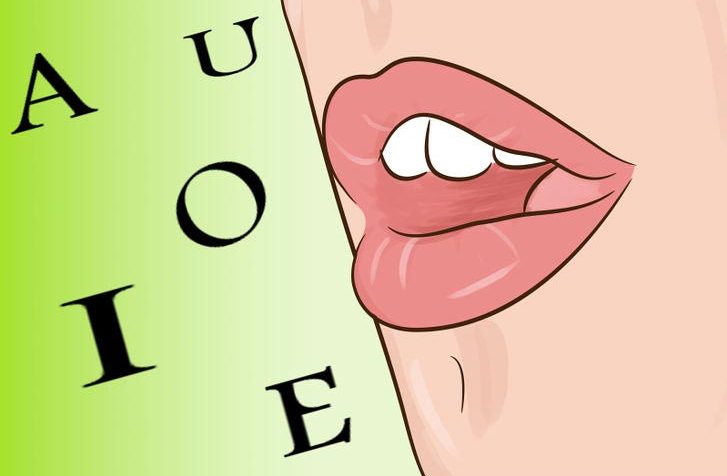 A lot of problems in communication come from pronunciation, so this month Oliver Pritchard shows you how to work on those all too difficult vowel sounds
---
Research shows that mispronunciation accounts for about two-thirds of communication breakdowns. Obviously, improving your pronunciation will make your speaking better, but it should also help with your listening skills as you understand the sounds better. Even between two native speakers, pronunciation can cause problems. Think about Spaniards with their lisps – Zaragoza /θaraˈgoθa/.
In this issue we're going to look at some common errors that Spanish native speakers make with vowel sounds in English. Look at the table below. These are guides to the pronunciation of words, using what we call phonemes. For example, newspaper is pronounced /ˈnjuːzpeɪpə/. If you use the tables below, you should be able to pronounce any word you see. All good dictionaries have a guide to pronunciation after every word.
The first important point is to understand how many sounds there are. Different people count different phonemes, but it is generally accepted that there are around 20 vowel sounds in spoken standard English. Seven are short, five long and eight are dipthongs. Spanish, however, has only five basic vowel sounds. Diphthongs are double vowels, often pronounced from the throat more than the mouth. This means that there is no 'standard' pronunciation for any given sound.
It's easiest to practise pronunciation when talking to other people, as they will hear your mistakes, but there are ways to practise alone as well. For example, there is probably a voice recorder on your phone or computer. Use that to record yourself and check it against a written word. Look at yourself in the mirror, and note the changes in the position of your lips, tongue and teeth. Practise making sounds deep in your throat. Listen to people talking in video clips and see if you can write the phonemes they use.
Spelling
In English, spelling and pronunciation are not closely related, which can be difficult for language learners. Because students are used to letters always corresponding to the same sound, they often pronounce all 'a's as /æ/. This creates many problems, as an 'a' in English can be pronounced seven ways. Most often /æ/ /ɑː/ /ei/ /ə/, but also /ɒ/ /e/ /eə/. When thinking about the pronunciation, try saying it out loud, and changing the phonemes to see which one sounds best.
Overpronunciation
It's also important to remember that not every vowel is pronounced. For example, past tenses are often written 'played'; 'worked'; 'cleaned' but pronounced /plaid/; /wəːkt/; /kliːnd/. This is different to Spanish where every written vocal is pronounced. For this reason, many students want to pronounce the final /id/ sounds when in fact they don't exist. We only include a final /id/ for verbs that end in a 't' or 'd', like started /stɑːtɪd/.
Stress
Each of the vowel sounds is a syllable. In English, all words have one important syllable which is pronounced louder and more clearly. The others are often schwas (see below). Students like to make all syllables equal, but that actually makes you sound strange. It's also important to remember that in English there are quite a lot of monosyllabic words (and in some regions, monosyllabic people).
Long vs short vowels
Spanish has no long vowels, but English has five, marked with a "ː" –  /ɪː/, /ɑː/, /uː/,
/cː/ and /əː/. This means that many Spanish speakers pronounce all vowels in the same way and forget to stretch them. Try holding an elastic band in your hands and continuing the sound while you stretch the band. This will help you to get used to the long sounds. For example, beach /biːtʃ/ and bitch /bɪtʃ/ have very different meanings and can be very embarrassing to mix up. Also, the main difference between can and can't is in the vowel sound, especially as the final t of the negative is often dropped. Can /kæn/ and can't /kɑːnt) have opposite meanings, so that long vowel really makes a difference.
Schwa – ə
The most common vowel sound in English is the schwa. The most important thing to remember is that this is always unstressed. Think of it as a sigh. Unlike in Spanish, some vowels are simply not important. These less important vowels should be very soft. Try dropping your shoulders as you say it, like a depressed sigh. In long words, most of the syllables should be schwas, with only one or two strong, voiced vowels. For example photographer or computer are pronounced /fəˈtɒgrəfə/ and /kəmˈpjuːtə/. Students often over pronounce words because they forget about the schwa.
/æ/ and /ʌ/
Many students, from all different language backgrounds, find these two sounds hard. For example, students often confuse hungry /hʌŋgri/ and angry /æŋgri/. Think about the words cat /kæt/ and cut /kʌt/. Cats are nice and most people like them, so you should smile. Move the corners of your mouth back, like a smile, and pronounce that /æ/ from the middle of the mouth. However, cuts are a problem, so you should be more serious and force the sound down.
Regular vowels

ɪ
h

i

s
d

i

sh b

i

ll p

i

tch t

i

cket
ALSO
pr

e

tty w

o

m

e

n b

u

sy d

e

cid

e

d
e
t

e

n

e

gg l

e

mon t

e

xt pl

e

nty sp

e

nd
ALSO
fr

ie

ndly alr

ea

dy h

ea

lthy s

ai

d
u
p

u

t
b

u

ll f

u

ll c

oo

k l

oo

k g

oo

d
ALSO
c

oul

d sh

oul

d w

oul

d w

o

man
ə


a

bout
Many different spellings /ə/ is always unstressed
oth

er

cam

e

r

a

ɒ
c

o

st
l

o

rry cl

o

ck pl

o

t b

o

ssy

o

n

o

ff
ALSO
w

a

tch w

a

nt bec

au

se
æ
s

a

d
c

a

t m

a

ngo tr

a

m cr

a

sh c

a

rry t

a

x b

a

nk
ʌ


u

p
p

u

blic s

u

bject

u

gly h

u

rry
ALSO
m

o

ney s

o

mone t

ou

ch en

ou

gh
Long Vowels

ɪː
tr

ee

b

ee

f sp

ee

d p

ea

ch r

e

fund m

e

dium
ALSO
p

eo

ple k

e

y n

ie

ce magaz

i

ne rec

ei

pt
ɑː
c

ar

g

ar

den ch

ar

ge st

ar

ter p

a

ss dr

a

ma
ALSO
h

ear

t
uː
t

oo

b

oo

t f

oo

d f

ew

r

u

de
ALSO
j

ui

ce m

o

ve s

ou

p thr

ough

qu

eue

cː
h

or

se
sc

ore

fl

oor

b

al

d w

al

l dr

aw


ALSO
w

ar

m c

our

se c

augh

t b

oar

d
əː
b

ir

d
t

er

m pref

er

d

ir

ty c

ir

cuit t

ur

n
ALSO
l

ear

n w

or

k w

or

ld w

or

se j

our

ney
Unusual vowels

/i/
A sound between /ɪ/ and /ɪː/.
Consonant + y
happ

y

angr

y

thirst

y

/u/
Unusual sound between /u/ and /uː/.
ed

u

cation us

u

ally sit

u

ation
Diphthongs

ɪə


ear

b

eer

engin

eer

h

ere

w

e're

b

ear

d
ALSO
r

ea

lly id

ea

s

e

rious
eɪ
s

a

y
s

a

ve g

a

te f

ai

l tr

ai

n m

a

y
ALSO
br

ea

k st

ea

k gr

ea

t w

eigh

t th

ey

gr

ey

uə
t

ou

rist
An unusual sound
p

u

re e

u

ro f

u

rious pl

u

ral
cɪ
b

oy

b

oi

led n

oi

sy sp

oi

lt c

oi

n
enj

oy

empl

oy

er
əu
s

o

ph

o

ne br

o

ke st

o

ne fr

o

zen
ALSO


owe

alth

ough

sh

ou

lder
eə
ch

air

air

port f

air

upst

air

s st

are

c

are

ful
ALSO
th

eir

th

ere

w

ear

ɑɪ
b

i

ke
b

i

te ret

i

re sh

y

c

y

cle fl

ight

l

igh

ts
ALSO
b

uy

eye

s h

eigh

t
ɑu
n

ow

t

ow

n br

ow

n
h

ou

r m

ou

th pr

ou

d gr

ou

nd
---