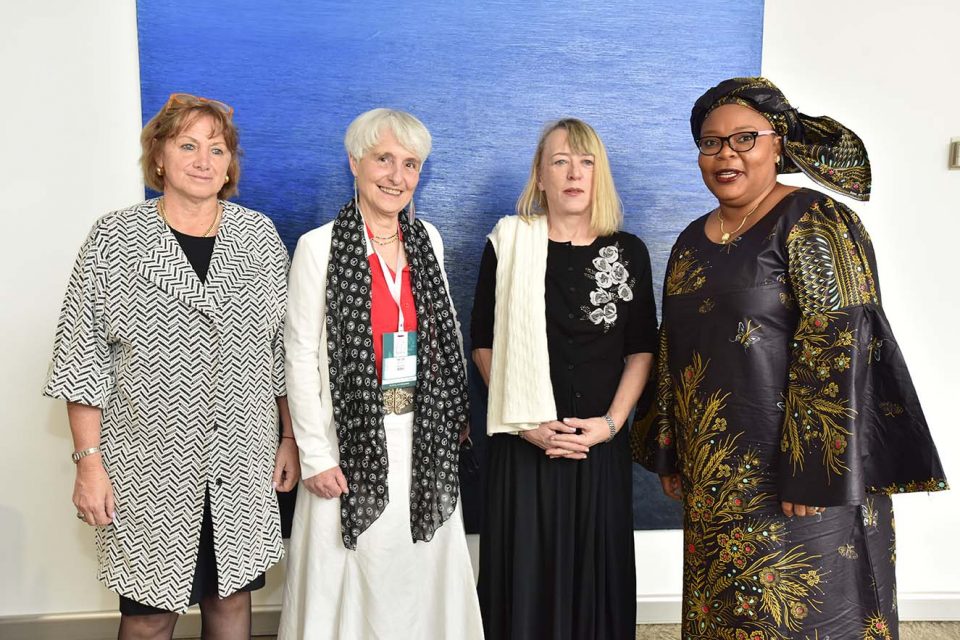 As a host of high profile figures gather in Bogotá for the 16th World Summit of Nobel Peace Laureates, Oliver Pritchard gets a preview of what's in store in the coming days.
---
"I will walk with you." Five simple words, yet five very powerful ones. Leymah Gbowee from Liberia, one of the Nobel Peace Laureates, made it very clear this morning that she is here to accompany Colombians on the road to peace. She's a forthright and direct woman, who does not avoid issues or mince her words. In a world of often evasive and equivocal answers to straight questions, she is a breath of fresh air.
Wednesday saw the start of the 16th World Summit of Nobel Peace Laureates. As well as being the first such event to be held in the country of the most recent winner, it's also the first time in a country that is at this stage in the process towards peace. At the opening press conference, we listen to both Gbowee and fellow Laureate Jody Williams, the celebrated journalist and landmine campaigner.
Both Nobel Peace Laureates are clear on the need for local solutions. "We're not here with solutions, just advice", says Williams, while Gbowee explains it would be "very arrogant to think you can arrive in a country and tell them what to do. Every country has its context".
Gbowee reminds us that the process is long and complex and warns that "usually when peace agreements are signed between governments and insurgents, the communities that had been fighting for this process relax. That is the danger … we need to sustain the process." Lisa Clark, co-president of the International Peace Bureau, adds to this by saying that disappointment will happen at times "setbacks are not the end of the world. Don't let them disappoint you, learn and move on".
Gbowee makes it clear, too, that Santos' work is not yet done, urging the country "not miss the chance." She said, "Use the Nobel to celebrate Santos, or use it to harass him." Her words bring a gasp of astonishment for their directness, quickly followed by a ripple of relieved laughter.
It's all about sustaining momentum for her and she goes on to emphasise the importance of prioritisation: "We didn't look for a Truth and Reconciliation Committee immediately. We had other things, more immediate things, to worry about," she tells the gathered journalists. "We went to the World Bank with a long list of things, of special needs to worry about, all as important as each other. They told us to choose five and come back."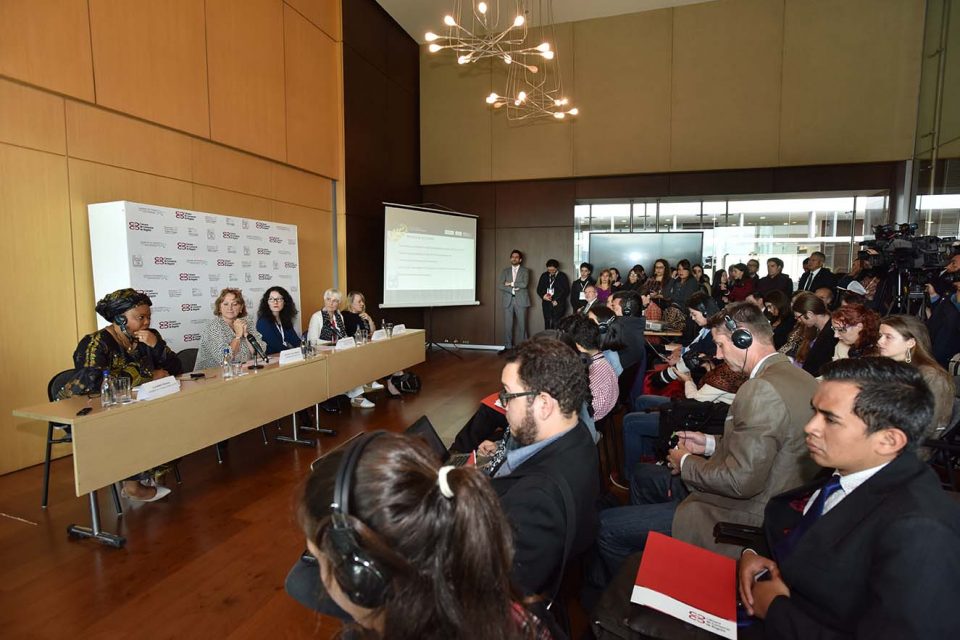 The importance of civil society came up repeatedly. As Gbowee points out, if you are lazy, "you get what you worked for", giving the example of Liberian warlords who managed to stand for election and served terms that kept them exempt from prosecution. Williams decries Facebook activism, saying that "you need to get off your butts and go and be part of the process." Gbowee chimes in to give the example of fellow Laureate Nelson Mandela and ask: "Do you love your country enough to go to jail?"
Williams is understandably questioned about landmines, and points out that "people know we can't have peace with mines in the ground." But she also explains it is also important to focus on supporting the victims. She talks about some positive meetings she has had with local organisations but that she is under no illusions as to the scale of the task ahead. "Victims need the support of the people. In history countries are willing to pay money for clearing mines because it's measurable. But with victims it is more difficult because they need support all their lives".
Community is very important, and is something that all the speakers, not just the Laureates, return to time and again. Ekaterina Zagladina, president of the permanent secretary of the world summit, explains that they "want to bring forward the [peace] process" and that from the first meeting she was impressed by Cámera de Comercio president Monica De Greiff's determination to include civil society. For her part, De Greiff is clear that she sees a clear role for business in the upcoming part of the process. "We have hired forty ex-combatants, and it's not enough. You can't let the government do everything for you."
The conference is but a small taste of the talks that will take place over the next three days. It's about sharing ideas and best practices and will no doubt see a number of views aired that challenge some of the traditional orthodoxy in local views of the peace process. Williams sums up much of the debate to come when she spells it out syllable by syllable for us: "The most important part is not the agreement. It's the im-ple-men-ta-tion".
---