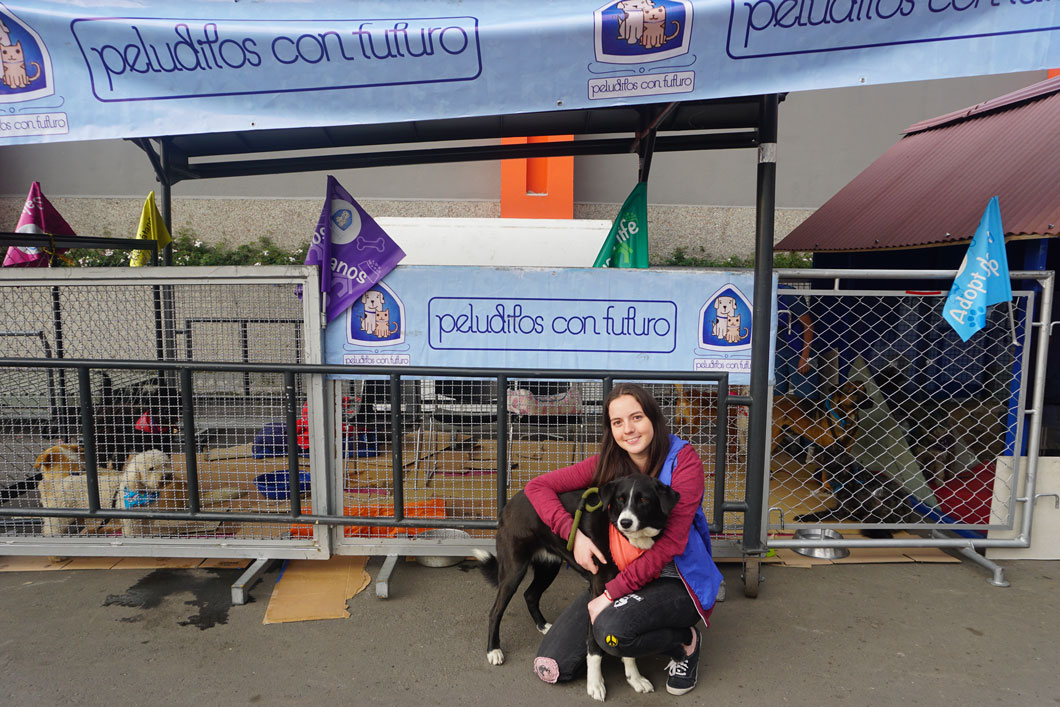 With thousands of strays in the capital, if you are considering getting a four-legged friend, pet adoption might be for you.
---
You've noticed by now that Bogotá has a massive population of street dogs living wild. These poor animals have a pretty rough life on the streets, but you can help them out by giving them a home and a lot of love. That adoration will come back in spades and make this a great decision.
We caught up with Sonia Flanagan of Peluditos to find out more. "Our foundation has been working with strays in Bogotá for more than eight years and we've rescued more than 5,000 and spayed and neutered more than 8,000," she tells us. "We definitely live off donations. We have a lot of needs, especially food. There's a huge need in Colombia with the number of strays. We have to put them through surgery, through rehab. In the shelter we have 350 of them."
Related: Expopet 2018 – furry four-legged friends take centre stage
That shelter covers acres, as Peluditos – who placed 48 animals last year – have a policy to never euthanise an animal. It's a good place to live, and the animals are happy, but it's expensive, so the foundation is always looking to place animals with new owners. Little breeds are easy to place, says Sonia, "Smaller dogs are in the shelter for two or three months. Bigger criollos, they can be there for five or six years. We never euthanise, so they can be there for a long time." There's definitely a snobbishness around pedigrees: "70% are mutts, criollos, but the other 30% are pedigrees that are fashionable, for example Beverly Hills Chihuahua: After that film we saw a lot of Chihuahuas arriving at the shelter."
As animal lovers themselves, the 150 volunteers with the foundation are careful to make sure each animal has a good life. "We check every person and make sure they qualify, that they'll be a good fit for the animal," says Sonia. "Within the first year we give them phone calls and visits. We do check ups and follow up for the rest of the life of the animal. We visit once a month for the first year. We don't want dogs to go to a finca, they get loose and they come back. Part of the interview process is to check they will have a good quality of life and a comfortable home."
If you're not a long-term resident of Colombia, don't worry. Sonia tells us pet adoption is still an option. "We have sent a lot of our dogs overseas. A lot of people adopt from overseas, and we help with the whole process, the microchipping, passports etc."
It's not all plain sailing though – former strays have often had a hard life and may have experienced bad situations with humans earlier. "One thing we see often is that the dogs are afraid when someone gets a broom or the vacuum and they run away and hide. Certain people, certain situations can make them scared. They're a little shy in the beginning, but it's worth it in the end," explains Sonia. Her advice? "I advise that people think about what they're getting into. It's a being that going to need medical attention, love, feeding."
So, if you're thinking that you could do with a fur-friend in your life and you'd like to help out an animal in distress, why not consider adoption? It's something that could change your life and even better, the life of an innocent little critter. Get in touch with Peluditos all over Corferias in ExpoPet (main stand is in Pabellón 3, stand 109), or get in touch via [email protected] or call 031 391 8117.
---
If you want to make a donation, the details are:
Fundación peluditos con futuro / Bancolombia / Cuenta de Ahorros / 178.484331.61 / NIT 900.888.014