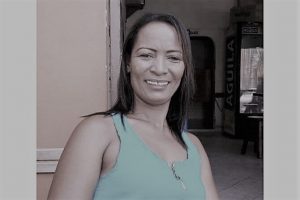 Ana María Cortes, a human rights defender in northern Antioquia, was killed on Tuesday in a cafeteria in Caceres. Her death marks the 98th such death of a social leader this year alone, according to figures provided by human rights organisation Dejusticia. Authorities have yet to release details but an investigation is now underway as to the person or persons responsible for her death.
The killing occurred in Cortes' village of Caceres, Antioquia, and is near the site of the troubled hydroelectric dam Hidroituango. In April a red alert was sounded by the dam's owners EPM over structural failures that risked flooding the villages below, Caceres included. Since then over 25,000 people remain displaced from their homes, forced to relocated to higher ground in towns like Valdivia. A red alert is still in place for Puerto Valdivia and Puerto Antioquia where it is estimated that a collapse in the dam would result in catastrophic flooding within these regions within a matter of hours.
Within this context electoral participation among those displaced had become a difficult task during this year's election and the work of campaigners like Cortes became important in ensuring that evacuees could still have their voice heard at the polls. In addition to being a prominent social leader in her community, Cortes was also a campaigner for leftist candidate Gustavo Petro of Colombia Humana.
In a department where Duque won in a landslide (with a 51% lead), Petro was able to come within touching distance of Duque's tally in Caceres with only 392 votes separating the two candidates. According to the Colombia Humana campaign, the tireless campaigning work of Cortes played a large part Petro's success in a region where he struggled to gain votes. Speaking of his own personal interaction with Cortes, political strategist Jorge Rojas Rodríguez of Colombiana Humana wrote via a Whatsapp broadcast that it is difficult to "find such a capacity for leadership, generosity and sensitivity in one person."
Cortes, who is survived by her two children and her mother, is now the 224th social leader that has been killed since the peace accord was signed between the Colombian government and the former Marxist rebel group FARC. In reaction to her death, along with the deaths of many other social leaders in the last week alone, campaigners have called for a March for Life in protest against the continued violence against social and community leaders. The march will begin today at 6pm in 21 cities across the nation, including Plaza del Bolivar in Bogotá and Parque de los Deseos in Medellín.