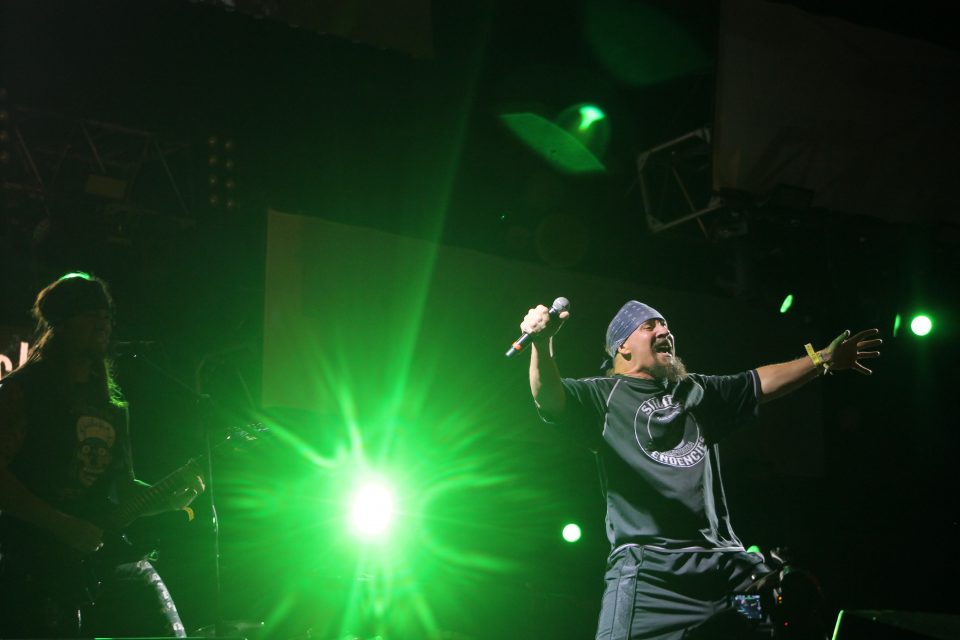 The third and final day of Rock al Parque sees GBH, Ikarus is Falling, Manos de Fillipi, Deafheaven, Anger Rise, Todos Tus Muertos, Baroness and Suicidal Tendencies
---
What better way to celebrate a holiday than with some GBH? Old punks never die, and GBH win the battle of longevity at a whopping 37 years together. Singer Colin Abrahall isn't slowing down yet as he celebrates youth, charges down into the general public (well, us media tossers) and generally raises hell. His jump back onstage may not be so sprightly, but there's plenty of life in these guys yet, even as they finish appropriately with new song 'Momentum'.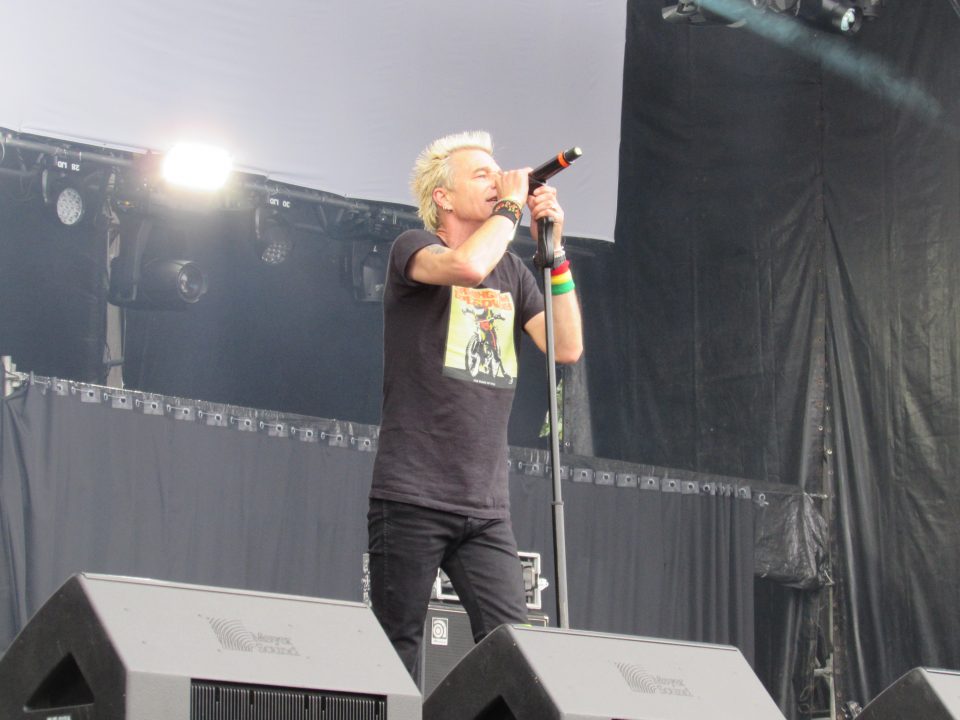 Related: Rock al Parque – Sunday
The sun is well hidden, but nonetheless Ikarus is Falling. For me, it's one of those wonderful Rock al Parque moments, as I find a new band to listen to. With two singers, there's a fear that it'll go all nu-metal, but no. Luckily our collective amnesia over that dark time is allowed to continue. Each singer stalks around the stage before launching into alternating bursts of screams, occasionally combining to great effect. With flying riffs and hooky beats, they're one to check out around Bogotá.
Related: Rock al Parque – Saturday
Deafheaven defy rules and boxes. In a weekend replete with sound-alike blastbeats and furious triple drumming, they conjure up heaviness through other means. Rejecting the Death Metal tag, they arrive onstage like hipster mercenaries, dressed all in black. This is hipster-cool stone-rock. Melodic interludes bring us down between pulses of harsh sonic energy and shoegazing. Dinosaur-heavy when they need to be, yet almost tender at times, this is a more complex band than most. Loud/quiet is hardly a new concept, but plenty of others fuck it up. Today, Deafheaven not only master it, but they are so loud they make the sun fuck off for the night.
Anger Rise provide what can charitably be called 'good festival music'. Less charitably, big dumb rock. It's different to much of this year's fare, but nothing to write home about. Worryingly, they're higher up the bill than any of the other Convocatoria bands. With bands before and after reaping rewards for testing the boundaries of music, Anger Rise simply seem limited.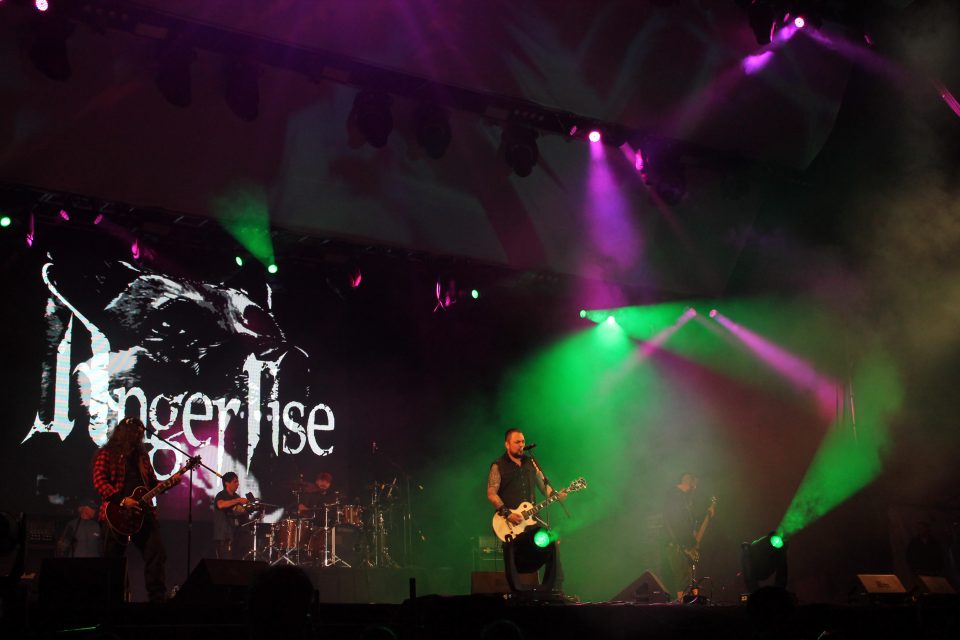 There's a big thrash band topping the bill, so who better to warm up the crowd than some Argentinean reggae courtesy of Todos Tus Muertos? Quickfire rapping, elastic bass and danceable beats whip everyone up into a frenzy, regardless of how much leather they're wearing. There's time for a quick spot of cumbia too, which pleases everyone.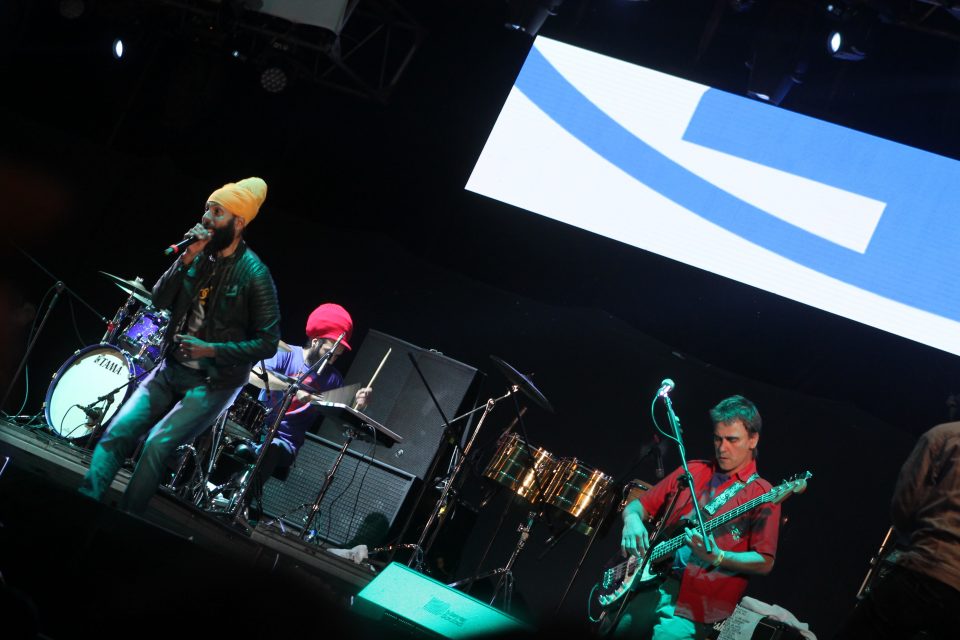 Headliners come in two basic types. The Big Famous Band that play classics for everyone, and the young guns that are on top of their game. Baroness are hardly young, but certainly on top of their game. They've come to Bogotá not for a pay check, but to make an impact. This, they certainly do. Beardy singer-guitarist Pete Adams is 'stoked' to be here, although he's complaining about the altitude. Looks like he's been on something more than oxygen, but it adds to a frenetic live performance.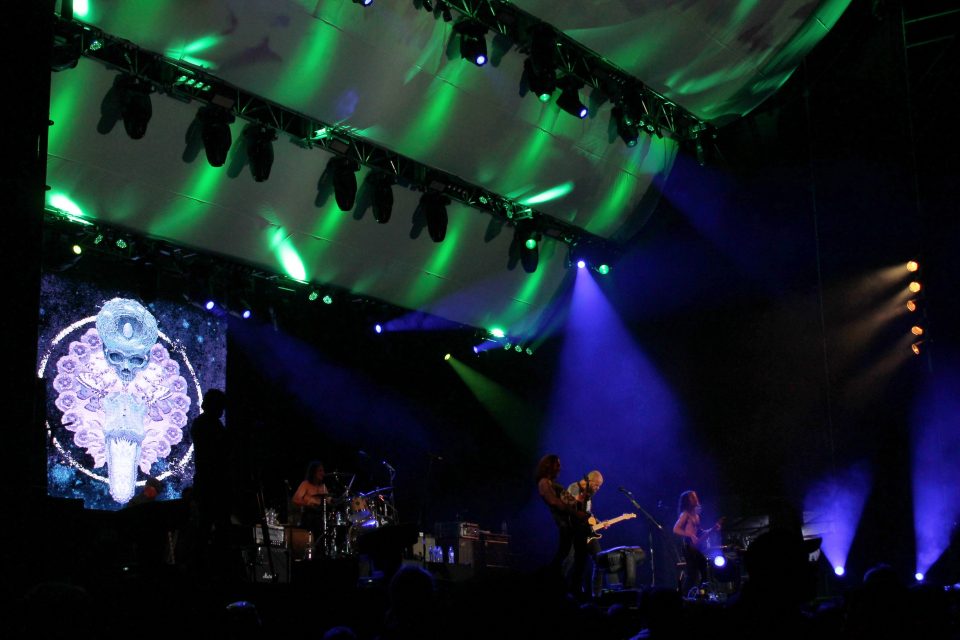 Five string bass and a separate keyboard provide all the bottom end you could want and plenty more to spare. The set is heavily weighted towards new album Purple, and like Deafheaven before them, the music swings alarmingly from elegant minimalism to crushingly heavy. It's not unlike earthquakes, with as much music coming up from the feet as down through the ears. The floor literally shakes beneath us as our ears ring in baffled semi-deafness. Awesome.
Imagine you dropped a load of cow hormones and cheap speed into a kindergarten's Sunny Delight. The result would be like Suicidal Tendencies. They're very West Coast, all bubbly and bouncy as the treat us to upbeat songs like "Your Mommy's Dead". Ex-Slayer drummer Dave Lombardo, in all honesty, brings little to the band. A superstar drummer he may be, but this show is all about the front of stage. Suicidal Tendencies' only original member, Mike Muir throws fits in between verses as they literally run about the stage. It's hyperactive and breathless, but that's what you want from a headliner.
Rock al Parque just pulled off a whole year with every band giving a committed performance. In four years, that's the first time I've seen that. Long may it continue.
---