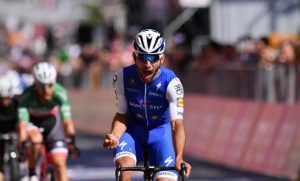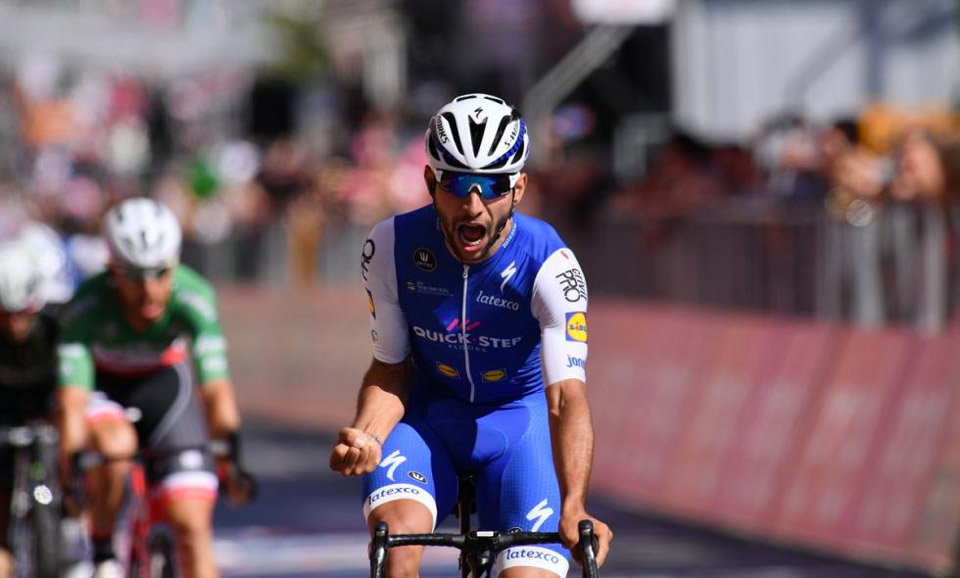 Fernando Gaviria is prepared to take chances to win – an approach that has so far paid dividends for the young Colombian in his first Tour de France.
The Antioquian has stormed home to win two of the first five race stages and become only the second Colombian in history to wear the famous maillot jaune as the overall leader of the race. Not bad for a 23-year-old.
Gaviria has made a sensational start in his French debut with a win in the opening stage and another in the fourth. He has competed with crashes, tough terrain and some of the world's best riders to score the major wins in his inaugural Tour. After earning the yellow jersey in the first stage, Gavaria was favoured to take the similarly flat second stage to La Roche-sur-Yon on Sunday. However, his dream start came crashing down, literally, after a pile-up near the finish line. The crash demoted Gavaria's jersey from yellow to white, signifying the race's best young racer.
The prodigy from La Ceja suggested to reporters that crashes in this year's competition have caused problems for the specialist sprinters. Gaviria believes these have been caused by riders taking too many risks in the closing phases, but that in modern cycling, and perhaps especially so in the Tour de France, that's part of the territory.
"It's difficult, but that's how cycling is. Increasingly, you have to take more risks in order to win. I think you have to be prepared for crashes, because if you fear crashing then you're not going to win anything," he said after the second stage.
"Yes, I'm prepared to take risks in order to win. But other riders maybe risk more than me, and that's why we have crashes, but there you go."
https://twitter.com/ColCiclismo/status/1015700589731307520
It has been a whirlwind few years for the rookie after coming to international attention in 2015. Riding for the Colombian national cycling team at the Tour de San Luis, Gaviria outsprinted former world champion Mark Cavendish. Twice.
Success continued last year in Gaviria's first grand tour. He won four stages of the Giro d'Italia to become the first Colombian ever to win the purple jersey for points classification.
"I could never have imagined this level of success in my first Grand Tour," Gaviria said to reporters last year. "I thought I'd maybe get one stage win, at most, because this is a new experience for me. To get so many wins is something fantastic."
Affectionately nicknamed quetzal splendente after a tropical bird whose colours reflect the rainbow of Gaviria's world championship titles, pundits believe he is one sprinter to watch this year. His fourth stage win was especially impressive: weaving through a major crash to win a gutsy four-kilometre battle against Peter Sagan of Slovakia.
He joins another Colombian hopeful in this year's tour: Rigoberto Urán. The 31-year-old member of Team Cannondale is working hard to improve upon his second-place finish in last year's Tour. He currently sits in 10th place, 35 seconds off the pace of Belgian race-leader Greg Van Avermaet – a solid result at the fifth stage of the 21-phase, 3500 kilometre race.
The competition continues until July 29. Follow the official Tour de France website for all the action.