Every two years, Bogotá gets overtaken by theatre in all its forms, as one of the continent's largest festivals of its kind takes to the streets, theatres and parks of the city. The Bogotá Post takes a look at what to expect from this year's edition
---
The Festival Iberoamericano de Teatro de Bogotá (FITB) returns to the capital this year from March 11-27. With 100 directors, 3,650 actors, 32 countries, and 63 stages, the 15th edition of this biannual event has so much on offer that it can be tough to decide where to begin.
The festival dates back to 1988, when it was held in celebration of the 450th anniversary of the founding of Bogotá. Since then, the event has expanded into a massive 17-day festival. Over the course of its history it has hosted troupes from every populated continent on the globe, attracting up to an estimated 2.5 million spectators per edition.
Practical info:
When: March 11-27
Closing Event: March 27, 8.30pm (Plaza Simón Bolívar)
Where: Theatres, cultural spaces, and streets all over the city. See website for details.
Three of the main venues:
• Teatro Jorge Eliecer Gaitan (Carrera 7 #22-47)
• Teatro Colón (Calle 10 #5-32)
• Teatro Galeria Cafam de Bellas Artes (Carrera 68 #90-88)
Price: Prices vary by show and seating. Street theatre is free. Indoor shows generally cost between $30,000- $75,000, though can cost up to $125,000. Concerts cost $30,000. Tickets can be purchased online by visiting the festival's website festivaldeteatro.com.co
Far from a simple theatre event, the FITB brings together traditional offerings such as mime, musicals, puppetry and circus. There will also be a number of excellent concerts at Armando Records, including champeta from Bazurto All Stars, salsa from renowned Dutch trumpeter Maité Hontelé, tropical music from Elkin Robinson and Tribu Baharú, and much more (for information on individual shows, see our entertainment listings).
This year's guest of honour is Mexico, which brings a number of shows to the capital. The award-winning director of Mexico's National Theatre Company, Luis de Tavira, brings El Círculo de Cal, based on Bertolt Brecht's The Caucasian Chalk Circle. With elaborate costuming and grotesque masks, along with original songs composed in typical Mexican corridor style, this is perhaps the most anticipated of the ten plays from Mexico. It runs from March 11-15 at the Teatro Galeria Cafam de Bellas Artes.
Joining the Mexican offerings are shows from Chile, South Africa, Slovenia, and Hungary, to mention only a few. Korean director Lee Youn-Taek brings Family on the Road to the Teatro Colón from March 19-21. The show brings to life scenes from a young boy's imagination, populated by figures from the paintings of Lee Jung Seop, a beloved Korean artist with a tragic personal history.
Also worth checking out, Colombia's own Sergio Trujillo, a director and choreographer with a string of Broadway hits, brings Arrabal (see preview below), while South Africa offers John Kani's MISSING…, named after the influential dramatist and show's author. Of special interest to the expat crowd, the play dramatises an exile's complicated relationships with the country that has expelled him, and a country that has adopted him, but that he can't quite call home.
While some of the biggest shows are held in better-known, more traditional theatre spaces, others can be seen in smaller theatres or spaces readers may know better as restaurants or concert venues. Downtown restaurant and cultural space A Seis Manos, cultural centre Fundación Gilberto Alzate Avendaño, and La Maldita Vanidad, an independent theatre in the Palermo neighborhood, make up just a small handful of the long list of such venues.
Apart from the many shows that can be found in theatres across the city (see highlights on next page), the festival also features free street theatre taking place at malls, the Parque Nacional, and along the septima.
Check out the festival's website  for a complete list of shows, theatres, dates, and prices.
Photos: Courtesy of Festival Iberoamericano de Teatro de Bogotá, unless otherwise stated.
---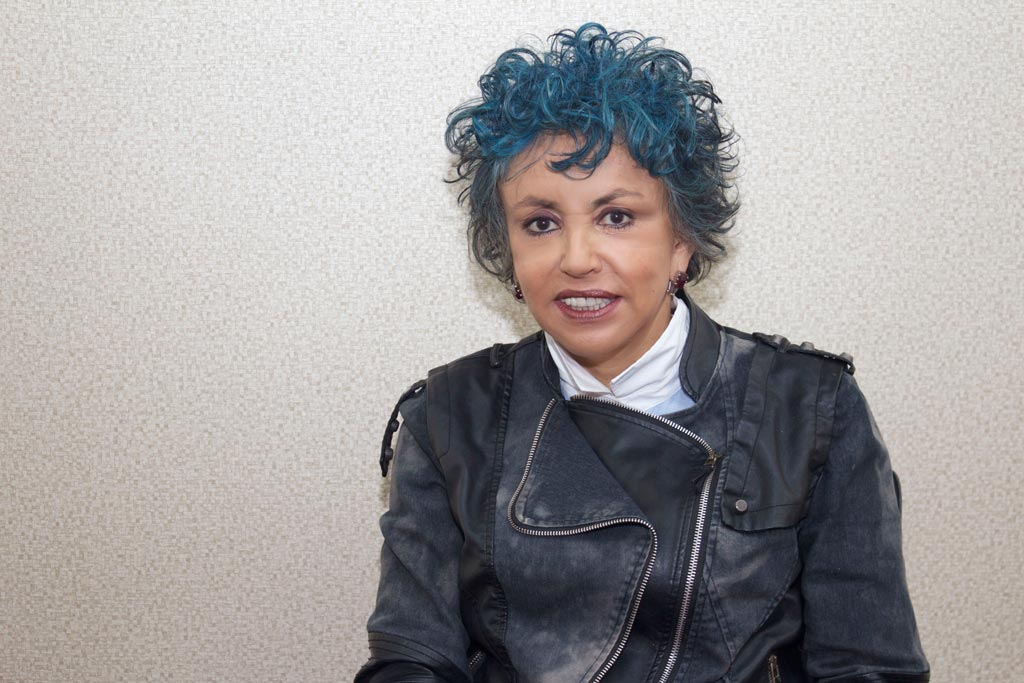 Be my guest
With a veritable slew of different productions from around the world coming to the capital, Marian Romero takes a look at some of the countries getting involved
---
The slogan for this year's festival, El teatro está de fiesta, could hardly be more apt, with the city being flooded with theatre – 855 shows to be precise, bringing together a variety of talented performers from across the globe.
At the top of this list is Mexico, the guest of honour for the 15th Festival Iberoamericano de Teatro de Bogotá (FITB), which brings ten shows to the capital. Displaying the richness of the country's culture, Mexico will aim to show why it is one of Latin America's most creative and fertile environments for various art forms at the moment.
After a careful and arduous selection period, which involved the festival's creators spending almost two years travelling and taking in a whole host of artistic festivals and plays, Mexico stood out as the best option for this year.
Ana Marta de Pizarro, FITB director, considers Mexico to be a great exponent of Latin American theatre. Speaking to The Bogotá Post, she explains: "Mexico is the perfect star for this edition because it is experiencing a great moment in its art scene. As well as Mexico doing fantastically well in the world of cinema, its theatre is showing uniqueness as well as diversity".
She continues: "From the more popular art forms, such as the Guadalajara folkloric ballet, to a brilliant interpretation of Macbeth, Mexico is bringing a great variety of material we are proud to present".
As always, the Festival brings participants from all around the world. Every five days the programming will change in order to expose the entire city to as many shows as possible in 40 different settings.
A big plus for festival-goers this edition is the heavy participation of Nordic theatre, with works from Denmark, Norway, Sweden, Finland, Iceland and the Faroe Islands.
"It is the first time we have so many plays from the Nordic countries", explains Pizarro. "We think they have a very particular way of expressing emotions through art: that is why they bring such an interesting contrast to the festival."
Canada will also dazzle audiences with an urban contemporary circus (Cirque Éloize) that specialises in disciplines such as parkour, hip hop, breakdancing, 3D projections and other art forms that provide a new take on the entertainment scene.
"We are happy to keep contributing such a diverse environment to the city, so we can offer a great show for both Bogotanos and visitors", concludes Pizarro.
Every country has something different and unique to contribute to this huge cultural party, where creativity and experimentation are the protagonists and everybody in Bogotá gets to enjoy the show. After all, variety is the spice of life, and the 15th FITB promises a great deal for every taste.
---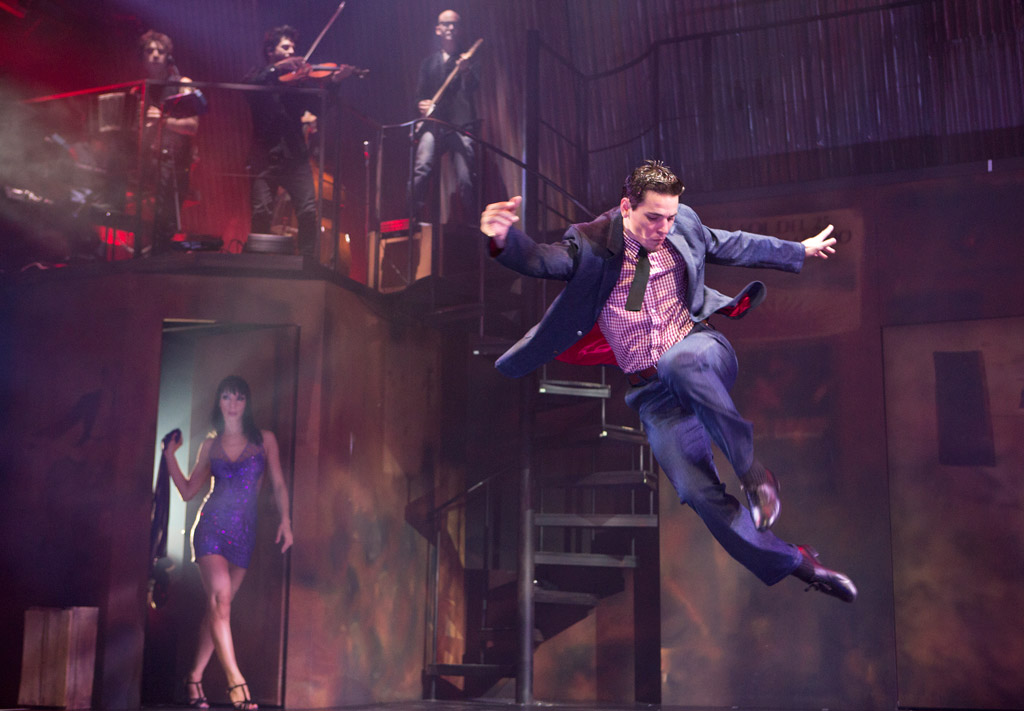 Preview: Arrabal
On the must-see list of any musical lover, Arrabal combines tango, Argentine political turmoil, and a heroine's journey of self-discovery in a fascinating and captivating tale. With direction and choreography from Colombian-gone-Broadway talent, Sergio Trujillo, and the music of prolific Argentine composer and two-time Academy Award winner Gustavo Santaolalla, this is a show of the highest calibre.
Trujillo, speaking exclusively to The Bogotá Post, describes the plot: "On the 18th anniversary of her father's disappearance – she is just about to turn 19 – Arrabal goes into the city [Buenos Aires] to find out about her father. He was a tango dancer and also part of the anti-junta movement. She finds a tango bar and by the end of the night she falls in love with a gorgeous, young tango dancer".
At the same time, she learns about her father and the country's tragic history, something that should resonate with audiences here in Bogotá. "I remember growing up in Colombia, and our country has always had so much political turmoil," says Trujillo, who left the country when he was 12. "I remember while my brother and sister were in high school, they were often marching in demonstrations."
For a story driven by violent political developments, audiences might be surprised to find Arrabal set completely in a tango bar, told entirely through dance and song. "Argentina and its culture lends itself to this kind of story. And tango itself, of course, lends itself to that as well", Trujillo explains.
"I worked closely with another choreographer from Argentina, Julio Zurita, and I wanted to create a movement vocabulary for this show. It's not the cliche tango that you see in tango shows."
And while it would be enough for most audiences to experience a story directed and choreographed by the award-winning choreographer of Broadway hit Jersey Boys (Trujillo), composed by an Academy Award-winner (Santaolalla – Best Original Score for Brokeback Mountain and Babel), and written by a Tony Award-winner (John Weidman), they should also be leaving the show with some tango skills.
"It is an immersive experience", explains Trujillo. "In the theatre we do a tango lesson before the show, and then at the end of the show the audience dances".
Arrabal offers locals the chance to see a show created by a Colombian talent who has lived abroad for much of his life, bringing the show to Bogotá with the hope of integrating it into the local theatre community, and inspiring local choreographers and directors.
Trujillo thinks it's interesting that Colombia has so much to offer in terms of music and dance, while rarely combining those art forms with theatre. "I grew up in Cali and I had never heard anything about a musical. It's not a form that they know well and that's why I'm so interested in going back to Colombia […] Five years ago I was on a visit to Colombia and I saw an article about the theatre festival. At that time I hadn't really done anything that I felt was important or that would be liked at the festival. And then last year I contacted Anamarta Pizarro [artistic director of the festival] and I told her I wanted to bring Arrabal."
Combining recognised theatrical talents with an intriguing, gripping plot and first-class choreography, Arrabal will no doubt delight and entertain audiences during its run in the capital.
Arrabal runs from March 11-14 at the Teatro Jorge Eliécer Gaitán. Tickets cost from $55,000 to $125,000.
---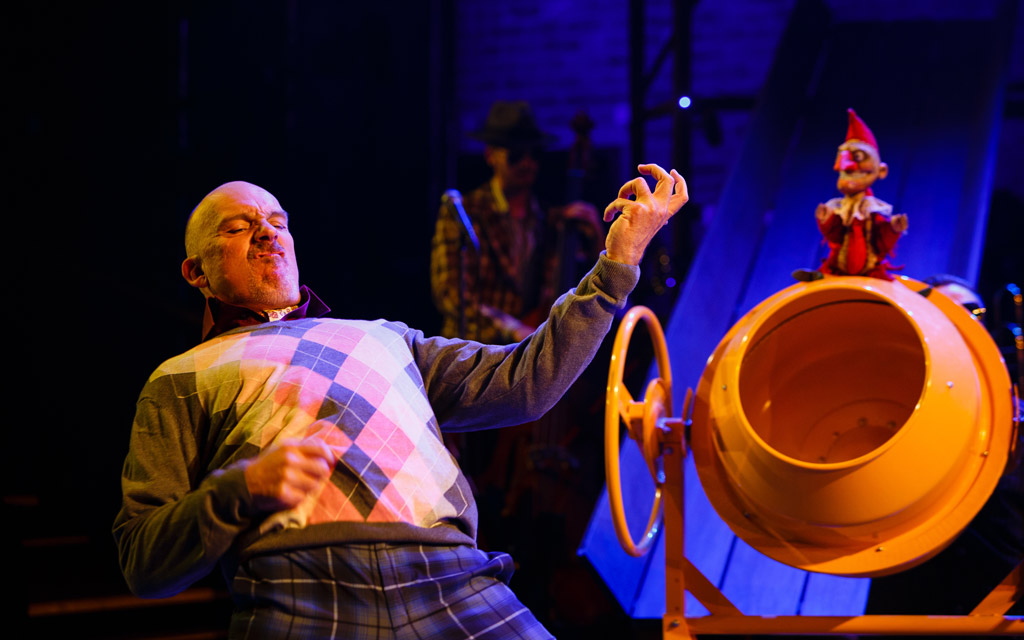 Festival highlights
The program of events planned for this theatre extravaganza is dauntingly huge, so we've asked Oliver Pritchard to have a dig through the schedule for some of the highlights. It's an eclectic mix, perhaps in fitting with the mood of the festival, so be sure to keep an open mind! All shows are Colombian unless noted
---
A Dance Tribute to Ping Pong
Ping pong might make you think of rude things, but the Jo Strømgren company of Norway serve up a smorgasbord of delights, incorporating puppetry, dance and, yes, ping pong, in a light-hearted and irreverent exploration of the game.
March 23-26, Fundación Gilberto Alzate Avendaño. Tickets $30-$75,000.
Dead Dog In a Suitcase (and other love songs)
Trust the Brits to bring us the darkest humour of the festival. This twisted musical provides toboggans, hard rock police and dances through brothels in a freakish mash-up of all things dark and destructive.
March 24-27, Teatro Colón. Tickets $30-$85,000.
La verdadera historia de la mujer barbuda
This engaging tale features a bearded lady in a cage. Although physically trapped, she can project her voice; although ugly, she has a wonderful mind. Swing by and listen to her dreams and thoughts.
March 18-27, Parque Mundo Aventura. Tickets $15,000.
La violación de Lucrecia
Featuring Catalan stage legend Nuria Espert, this adaptation of a Shakespeare poem requires Espert to play the part of both Tarquin the rapist and victim Lucretia in a powerful one-hander. Decide for yourself the complex relationship between the parts played by a single actor.
March 17-21, Teatro Nacional Fanny Mikey. Tickets $85,000.
Caperucita Roja
Think Red Riding Hood has been done to death? Check out this adaptation, which tells us the well-worn story as if it were being reported on TV, all through delightfully retro puppetry.
March 23-24, Teatro Hilos Mágicos. Tickets $17-$20,000.
Los bajos fondos
Starting in darkness, little by little the protagonists of this engaging Gorky play come to life.  A candle illuminates first one drunkard, then a pair of lovers and so on until we see the full beauty of the brothel.
March 23-26, Teatro Libre de Chapinero. Tickets $30-$75,000.
Huellas digitales
Who is a prisoner? Who is a free man? Who is not a number? This challenging play forces the audience to confront all of these issues through a number of intriguing mediums, including holograms, giant screens and digital projections.
March 26-27, Facultad de Artes ASAB Teusaquillo. Tickets $30,000.
Fausto
Clocking in at a whopping two hours and 40 minutes, this gothic spectacular is brought from definitely-gothic Slovenia to gothicy-errr-tropical Bogotá by the Slovenian national director Tomaz Pandur, who uses a solely monochromatic palette to summon a truly spooky atmosphere.
March 23-27, Teatro Mayor Julio Mario Santo Domingo. Tickets $85-$125,000.
La vida privada de las muñecas de trapo
Innovatively set on a chiva, this delightful tale features a motley crew of stranded passengers stuck through a breakdown. While they wait for repairs, we find out about these lively and personable characters, played by dolls and actors alike.
March 21, Parque Nacional & Plaza Fundacional de Usme. March 24, Parque de la 93 & Plaza Portal de Suba. Free.
Los villanos de Shakespeare
Like an evil version of the X-Men, imagine all the villains from Shakespeare brought together.  Iago, Shylock, MacBeth and even poor Hamlet make an appearance in this rogue's gallery.  Starring Jairo Camargo, famous for his TV work.
March 22-23, Casa E. Tickets $30,000.
Slava's Snowshow
Although there are clowns all over the place in the program, possibly the most spectacular show is to be found in the Gaitán, where the cold storms of Russia have arrived on the Septima. Slava's Snowshow is a storm of ice and anarchy which is sure to awaken your inner child.
March 16-27, Teatro Jorge Eliécer Gaitán. Tickets $55-$125,000.
BLAM!
Forgotten your basic Danish and Icelandic? Fear not, for this dynamic show combines elements of mime, acrobatics, parody and physical comedy… but no words. As characters from Hulk to Wolverine arrive on stage, the only important thing in this show is literally BLAM!
March 18-21, Teatro Nacional La Castellana. Tickets $75-$85,000.
Yonnu
Meaning simply 'dance' in Wayuunaiky, this traditional performance is based on the movements of both birds and insects. Pop along and share the Wayuú vision of cosmology.
March 19-21, Parque Tibabuyes. March 24-25, Parque Villa Mayor. Free.
Flowers for Kazuo Ohno (and Leonard Cohen)
La Compañia Cuerpo de Indias present their contemporary dance, bringing together both Ohno and Cohen through Japan and also involving Lorca. High on form and style, this avant-garde production should beguile and transfix.
March 17-18, Teatro Galería Cafam de Bellas Artes. Tickets $30,000.
La Catrina Descolorida
This touching story focuses on the relationship betwixt a young boy and death, played by the eponymous Catrina. Follow them over an hour as their relationship moves from an antagonistic start to something else indeed.
March 14-16, Teatro Hilos Mágicos. Tickets $20,000.
Aainjala
Providing percussion for the opening parade, Aainjala, combine dance, drums and danger with their troupe of giant drums throughout the celebrations.  
March 12, Carrera Septima. Free.
Quinceañeros
The embodiment of the festival, these colourful characters have been tasked with bringing the party to the streets – so don't be surprised if they whisk you off your feet and make you part of the show!
March 4-27, malls across the city.
La extranjera
Described as visceral, desolate, festive and cathartic among other things, this engaging and unique show promises many things in one package. Mérida Urquía is our guide through this emotional landscape, playing a variety of characters.
March 21-22, Teatrova. Tickets $30,000.
Una Relación Pornográfica
Another chance to see the show that's been titillating, amusing and shocking Bogotá audiences for a long time now. Without giving too much away, the story builds to a devastating climax, from purely sexual interest to deeper love.
March 22-23, Teatro Nacional Fanny Mikey. Tickets $30,000.
Penetrador
A gutsy look at war and friendship, this hard-hitting yet humorous play is brought to us by the renowned Casa E theatre school. Full of themes that are sadly all too real for many Colombians, this promises to be a standout performance.
March 19-21, Casa E. Tickets $30,000.
---