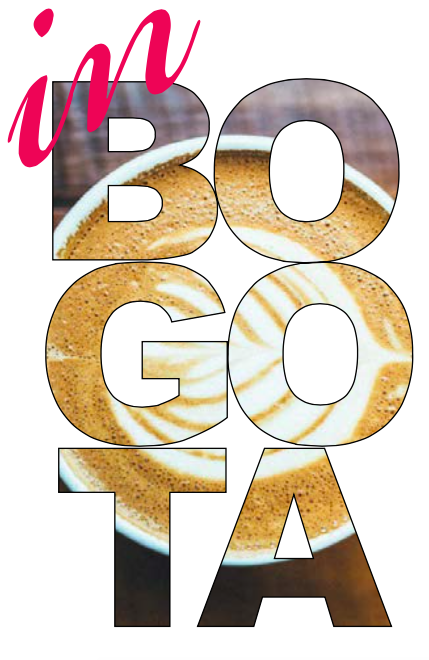 Whatever you seek in a coffee shop, Bogotá's emerging coffee house scene offers a laundry list of cafes that exist solely to scratch that itch. We visit Luvina, Café Cultor, Varietale, Amor Perfecto, and Café Origami.
---
Coffee shops serve a number of important roles for those who frequent them. For some, cafes are the physical and symbolic starting point of the day; the knob of the French press being the push-to-start ignition for a productive morning. For others, it's a rendezvous point; the familiar place where groups of friends go when they need to meet up and air out the week's dirty laundry.
Related: Colombian Coffee, the new black gold?
 Still, for others – like myself – the cafes serve as a safe place. The worn hardwood floors, cushy upholstered furniture, vibrant colour schemes and oozing natural light fuse together to create a cozy space that invites its visitors to curl up, recharge with a warm beverage and stay a while.
---
Where: Carrera 5 #26C-06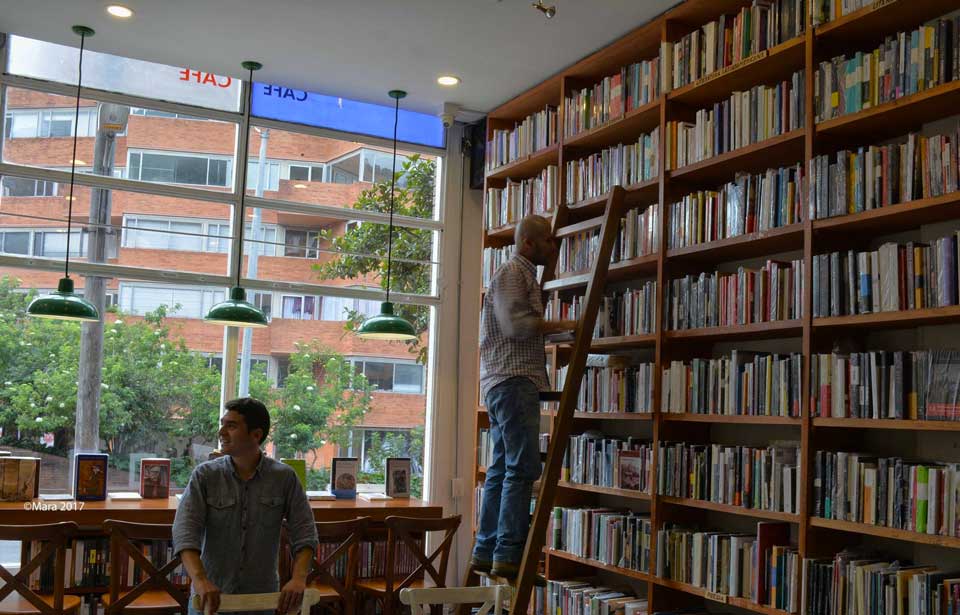 The magic of this place is its diversity. Entering through the first floor, you're greeted by the bookstore component of the cafe, with wall-to-wall shelves featuring just about every genre one can imagine. Seating is a bit restricted in this area, with maximum table occupancy set at two, though a bar-style strip in front of massive glass windows allows patrons to gaze out onto the street.
The upstairs area is a gorgeous, laid-back space with sweeping windows that provide an awe-inspiring view of the city centre. With an eclectic mix of furniture, walls lined with a smattering of photo art prints and a barrage of decorative curios scattered throughout the space, Luvina's second floor provides an inviting workor meeting space that will make you feel as though you never left home.
---
Where: Calle 69 #6-20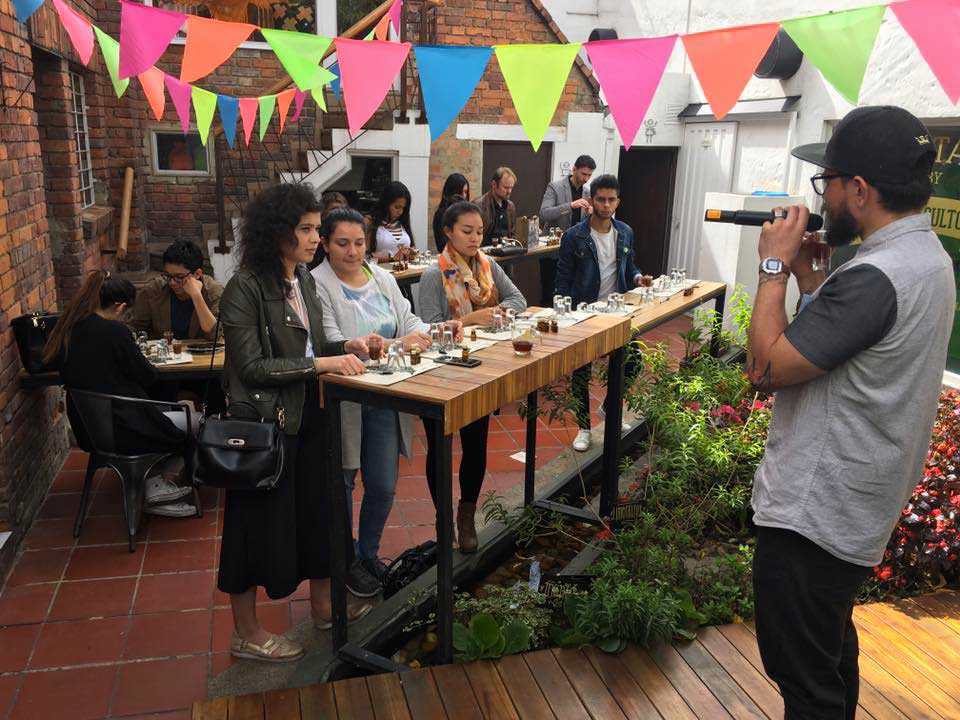 As noted earlier, coffee shops serve a number of purposes. It can be safely said that Café Cultor performs them all. The cafe's interior design scheme pairs the rustic cosiness of a brick and coal fireplace with the edgy, industrial aesthetic of hanging wire light fixtures. The outdoor patio at the back provides visitors with an excellent outdoor space to enjoy nice weather with friends while taking advantage of a prime view of the roasting room.
The friendly staff are extremely knowledgeable about the variety, origin and characteristics of the beans they produce, and are always ready to provide recommendations based on your tastes. Their delicious in-house blends – brewed in whatever way you choose – paired with a tantalising assortment of freshly-baked pastries make Café Cultor an absolute don't-miss.
Top tip: Be sure to ask the staff about upcoming events. Café Cultor has a strong cultural program, with events throughout the course of the month.
---
Best place to go with friends: Varietale
Where: Calle 41 #8-43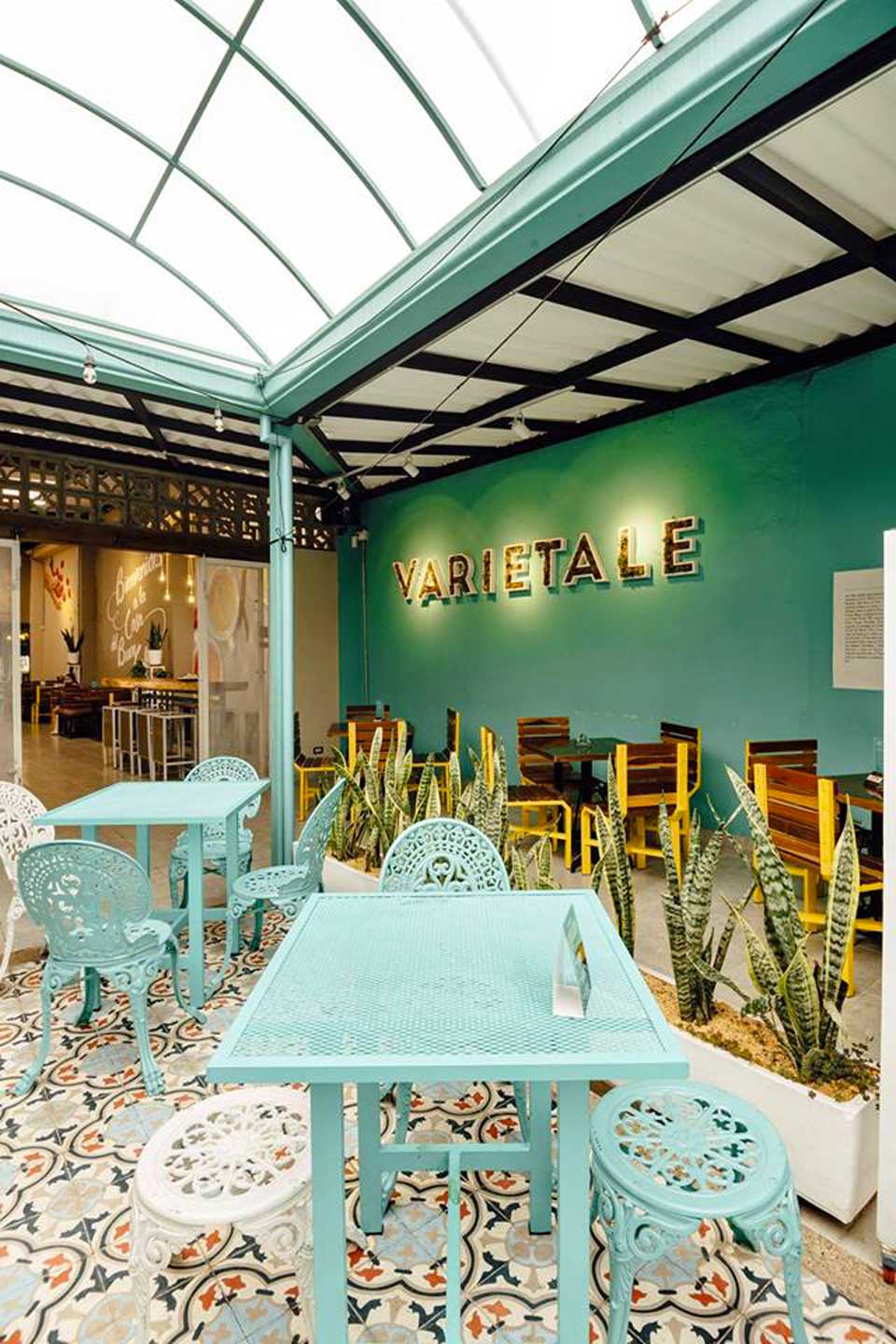 This very well may be the most happening cafe in all of Bogotá. If it were a club, Varietale would be the Theatron of cafes. There are a number of different rooms and seating areas, each with its own distinct ambiance and a generous selection of filter preparations and pastries.
Layout-wise, Varietale boasts a mixture of high and low-top tables, as well as bar-style seating arrangements. The cafe also features an expansive outdoor patio area with umbrella-shaded tables for rainy or excessively sunny days, along with banquet-style tables for larger groups.
This, in tandem with overhanging party lights, wooden chairs and their accompanying plastic tables gives the space a campsite feel, which makes it the perfect place to gather a group of friends and hash out the week's events.
You can also visit their downtown location at Diagonal 20A #0-06.
---
Best place for a coffee crash course: Amor Perfecto
Where: Carrera 4 #66-46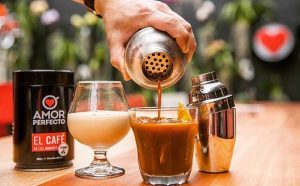 Because of its standing in Bogotá and Colombia as something of a forebear to the upscale coffee scene, Amor Perfecto has become as much a tourist destination as it is a real coffee shop. That doesn't take away from the expertise of those running the show. Featuring a staff of award-winning baristas, Amor Perfecto maintains a firm hold on the more knowledgeable coffee purveyors in the city. As such, it's a great place to go to learn about what it takes to make a great cup of coffee from the harvesting of beans to roasting and elaborate preparations.
Related: Colombia at the Barista World Championship
The cafe offers a number of workshops, ranging from courses for baristas at varying levels of expertise and methods of preparation, to sensory experience explorations and a masterclass in the marriage of coffee and liquors. If your goal is to become more knowledgeable about all things coffee, you'll be hard-pressed to find a better place to do so.
You can also visit their Usaquén location, Union Libre at Calle 119B #5-37.
---
Where: Carrera 4A #26C-04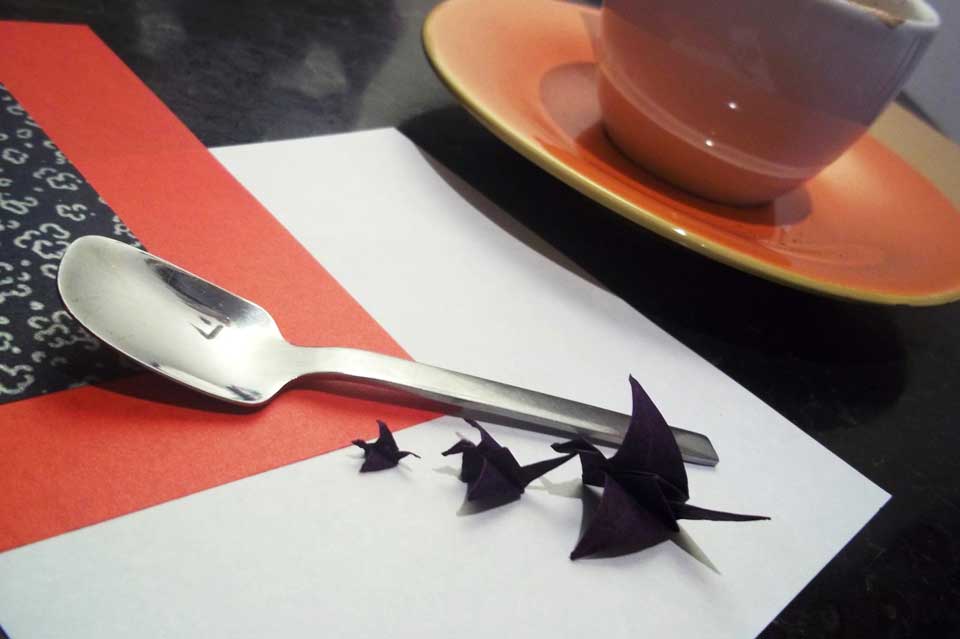 Hands-down the cutest cafe in Bogotá. Upon ascending the shop's tightly-wound spiral staircase to the second floor seating area, you're greeted by a flotilla of origami in countless sizes, shapes and colours. It's as though the owners collected all of the paper cranes that you and your third grade art class made for that charity fund-raiser, scattered the best ones around the room, and left them for patrons to discover at their leisure.
Apart from the cafe's captivating aesthetic appeal, the array of specialty drinks – unique spins on cappuccinos, iced coffee and a number of desserts – will leave you nearly paralysed with indecision. Café Origami's cozy layout makes it an excellent place for a date or a place to kick back and unwind over a leisurely afternoon.
---
Ethan Jacobs