With 36 hours left to enjoy the city's biggest art fest, Jim Cook has selected the top ten things to do in no particular order – not quite a bucket list, but maybe a bucket ArtBo 2017 weekend list.
---
1) Check out the work of Ramón Laserna entitled Reflexiones de una línea (Reflections of a Line) along with the work of humorist and artist Juan Uribe at Galería SGR in San Felipe. While Laserna's work will have you contemplating the woes of the world as you're standing on wooden planks in his stunning installation, Uribe's lighthearted paintings will make you chuckle inside or laugh out loud (incidentally, another series of works by Uribe, can also be seen at ODEÓN).
Galaria SGR, Calle 74 #22-28
2) Feria del Millón has their vernissage today (October 28), a very fancy way of saying that they open to the public. Find work at under a million Colombian pesos, from emerging, and not so emerging artists. Also, don't forget to take a look at their new Voltaje – Salón de Arte y Tecnología section, where potential buyers and collectors may buy more site-specific and installation works. They are also opening a virtual gallery so that the Millón magic will be available throughout the year.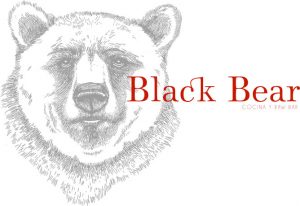 3) Try the Black Bear Pop-Up restaurant at the VIP Room of ArtBo, sponsored by Banco de Bogota. A must try are the Arroz Cremoso or the Tostadas Acevichadas, or my personal favourite the Ceviche Cremoso. And for drinks: maybe try either the Penicilin or the Life Aquatic – or both, like I did.
4) The Referentes Section at ArtBo, curated by Sylvia Suárez, is a must-see. Find out more about Suárez's inspiration behind the exhibition.
5) The work of Argentinian artist, Liliana Maresca at ArtBo – Stand B17: Rolf Art (Buenos Aires, Argentina). This is haunting, poetic and somewhat tragic photographic work of an artist taken before her time.
6) Spotlights at BARCÚ, curated by Christopher Paschall, Philippa Adams (Director, Saatchi Gallery, London), and Caridad Botella (Head of Education at NC Arte, Bogotá), supports the work of emerging artists.
7) Mónica de Miranda's Fogo series at ArtBo – stand B13 (Sabrina Amrani Gallery, Madrid). De Miranda's work is also one of six featured solo artists in the Proyectos section (curated by Kiki Mazzucchelli), a non-commercial exhibition space at ArtBo.
8) Snowstorm (1990), by Colombian artist, Raúl Marroquín, who has made his home in Amsterdam for the past forty-five years, is being projected on the Colpatria Tower from 7pm to 10pm, until Sunday evening.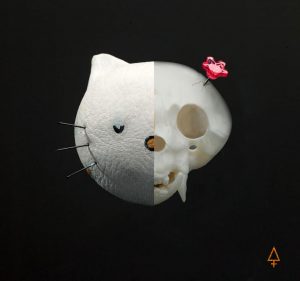 9) The artist Maquiamelo's Skull Hello Kitty and Scull Playboy Bunny are to be seen at Art Chicó, as well as the works of Ecuadorian artist Piedad Trujillo Leon, whose paintings in the series entitled RESILIENCIA are a homage to her late son. Special mention should go to Soledad Córdoba at Gema Llamazares Gallery (Gijon, Spain), whose large-scale works tend to remind one of performance in isolated, deconstructed spaces.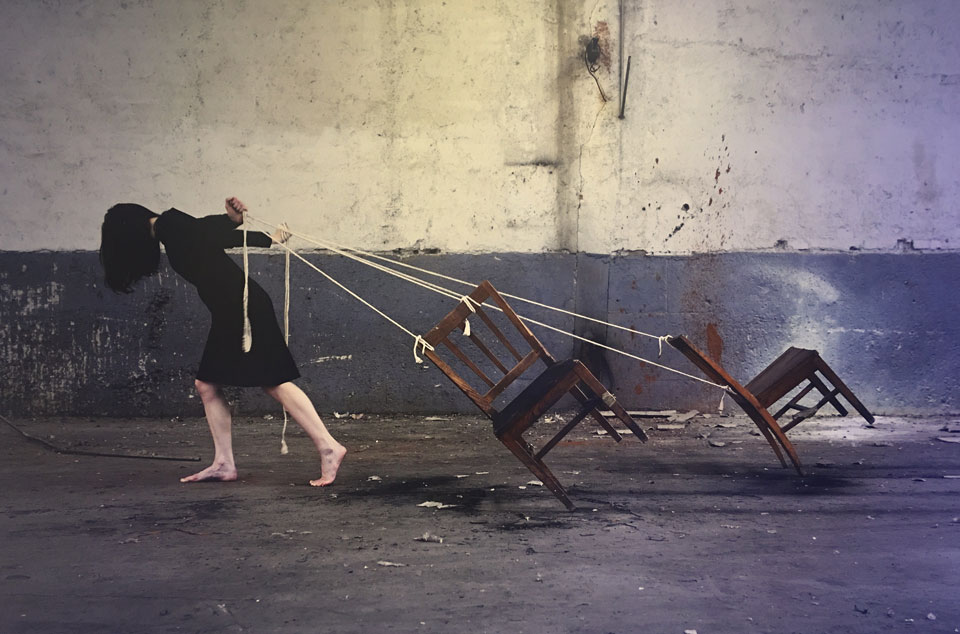 10) Santiago Montoya exhibits his work at Macarena's Espacio El Dorado, curated by José Luis Falconi. Montoya is a Colombian artist who lives and works in Miami. According to his London-based gallerist, Simon Quintero, his work 'is about the impossibility of Colombia becoming a modern country.' If you would like more info about Montoya's work go to www.halcyongallery.com
Espacio El Dorado, Carrera 4A #26C-49 until December 22.