7 Promotional Giveaway Ideas That'll Create a Lasting Impression
Looking to rev up your marketing strategy? Attending a trade show soon? Use these promotional giveaway ideas to impress your potential customers.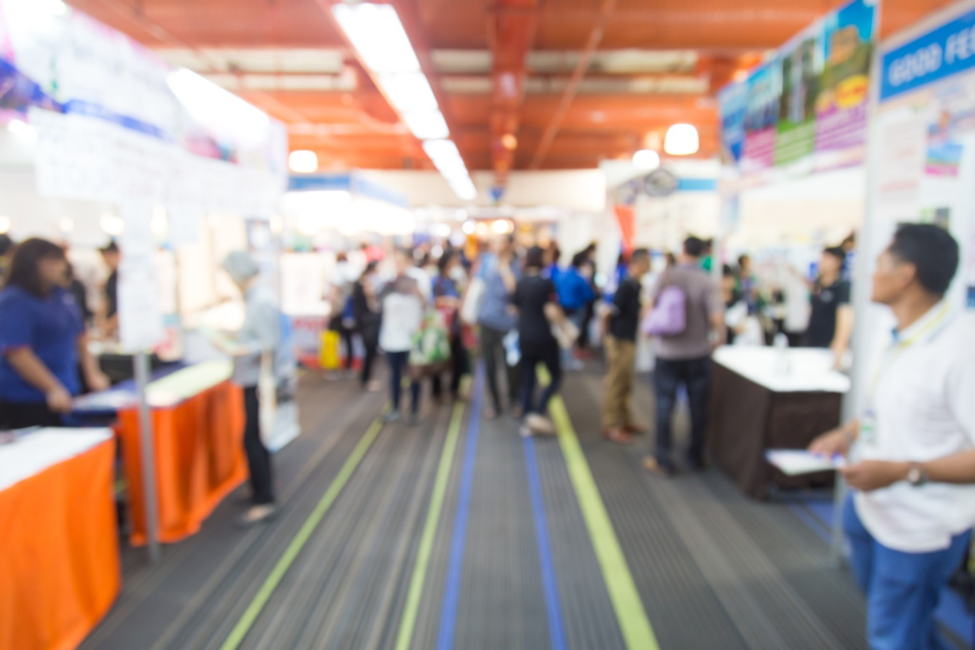 Are you in need of some awesome marketing strategy ideas? Maybe you're attending a trade show, or just need something to bring in the potential customers. If so, then look no further than this very page.
Having the right promotional giveaway ideas is essential to your marketing strategy. You'll want to have giveaway products that potential customers will love and use on a regular basis. You don't want to promote your company or business with products that people find useless.
If you're having a difficult time deciding which giveaway products are the best for your small business promotional items, then continue reading. We've compiled a list of 9 promotional giveaway ideas that will leave your potential customers more than impressed!
1. Custom Bluetooth Speaker
Sorry boom boxes, it's time to face the music; Bluetooth speakers are in and they aren't leaving anytime soon. Whether they're packed up for a day at the pool or beach, or simply used around the house, Bluetooth speakers have taken over the music world. People love to listen to music through high-quality speakers that can directly link to their smartphone and play anything they desire.
This is why having a custom Bluetooth speaker for your company or business is a sure way to bring in the customers. Who would pass up on a custom Bluetooth speaker? Use this speaker to display your company's name or brand.
Every time the speaker is used, the customer will remember why they love your company so much. And when they bring it with them to public places, the speaker works as an advertisement to those around it. If your customer isn't one who enjoys listening to music, don't worry, chances are they know someone who does and will pass it on to that person.
2. Power Banks for Mobile Charging
Mobile devices and smartphones have most definitely taken over. We simply cannot leave the house without them. We also cannot be without them for an extended period of time.
That's because these small devices hold our calendars, internet source, the main way of contact to us, and much more. So when these devices die on us, the world pretty much stops. That's why using power banks for mobile device charging is a great promotional giveaway idea!
You can label your brand on the power bank and customers will love having a way to charge their phone or other smart devices when on the go!
3. Reusable Water Bottle with Snap Lid
Products that are sustainable are becoming more and more popular. Green is the new black. And offering your potential customers eco-friendly products is the way to go.
It's a great way to show your company's values and to show that you care about the environment. Using reusable water bottles as a giveaway will pull in the many environmentally aware customers and others who just like having a bottle that can be refilled throughout their day. A reusable water bottle with a snap lid is convenient.
You should also consider giving away glass water bottles as they are more eco-friendly than the plastic ones and better for you too! Don't forget to slap on your company's name or brand onto the bottle.
4. Reusable Insulated Lunch Tote
Another adored reusable item is an insulated lunch tote. These are perfect for those long days at the office when you just can't seem to get away from your desk. The reusable insulate lunch tote is perfect for packing a lunch not only for at the office but for a day or evening out at the park as well.
Of course, have your company printed on it, and it'll work as an advertisement wherever it's taken. Choose a bright color for the tote to really grab attention.
5. Custom Stress Ball
Who doesn't love a good stress ball to squeeze every now and then? Let's face it, life gets stressful sometimes, and stress balls are a great way to relieve the stress. Have them custom made, and every time a customer is relieved of stress from squeezing the stress ball, he or she will be reminded of you.
It's a fun product to keep at the desk, and your potential customers will appreciate having it!
6. Custom PopSockets Phone Grip and Stand
Have you ever seen those weird circular push-up buttons on the backs of people's phones and wondered what they are? Those little guys are called PopSockets, which work as a phone grip and stand. The PopSockets make it easier to hold your phone or device while texting, taking pictures, sending emails, and more.
They also work as a stand for your phone during an important video chat, training session, and more. Have one of these customized and potential customers will enjoy showing off your company to all their co-workers, business partners, and friends.
7. Custom Buttons or Pins
Custom pins have made their statement in fashion blogs. Pins or buttons are now being used to decorate bookbags, purses, jackets, shoes, and much more. They come in many different styles and sizes.
Luckily, they can also be customized for your business! You can choose all the details that best suit your business and what you want to show off the most about your company. Potential customers will take pride in pinning your custom button to their favorite jean jacket or desk file cabinet (for the magnetic ones).
Promotional Giveaway Ideas that are Useful
No matter which promotional giveaway ideas fit your business' needs the most, you'll find comfort in knowing that you're providing your potential customers with products that are actually useful. This gives you peace of mind by knowing that the giveaway items will be used and cherished, leaving your potential customers more than impressed.
For more on business, head over to our business section today!
This is a sponsored post.