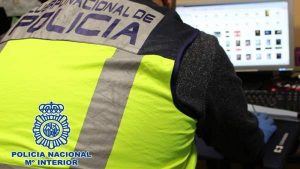 A Cuban national was apprehended this weekend in Pereira for attempting to attack American Embassy staff in the Colombian capital. Summoned before a court in Bogotá and held without bail on counts of terrorism and conspiracy, Raúl Gutiérrez Sánchez had been captured in a coordinated effort between the FBI and the Spanish police force.
The combined effort between the two law enforcement agencies had managed to intercept messages from Gutiérrez allegedly detailing his plans of setting off a homemade bomb in a restaurant frequented by American Embassy staff and how he had pledged his allegiance to the IS. Additional cellphone conversations allegedly also spoke of Gutiérrez's desire to carry out attacks in Argentina as well after he had carried out the bombing in Bogotá, suggesting that his plans to attack the zona rosa district of the Colombian capital  was not intended as a suicide bombing.
The Spanish police had closely followed the man's indoctrination, noting carefully the search terms he had as used as well as the physical changes he displayed as he radicalised. There had also been a sting operation involving a Spanish hacker that led to a paper trail of funds deposited to Gutiérrez's account in aid of an attack. The communications had been made between the alleged conspirator and nationals of Spain and Morocco.
Gutiérrez remains adamant that he is innocent and he has plead not guilty. He has however been expelled from the country twice and his second entry into the country had been illegally through the Ecuadorian border as Ecuador does not have a visa requirement for Cuban nationals.
Colombians have long been at the receiving end of terrorist acts from guerrilla groups, narco cartels and paramilitary units, though the country has thus far been free from violence by jihadi movements that have occurred worldwide. As a result, many procedures that have become synonymous with the War on Terror, like the ban on liquids on aeroplanes, are not required in Colombian airports. This being said, many public places and institutions continue to remain under heavy guard despite a reduction of violence from the Colombia's darkest days.
The American Embassy will maintain its strict security measures in wake of the threat, particularly so given that President Trump will be visiting Colombia in April following his showing at the Summit of the Americas in Peru.