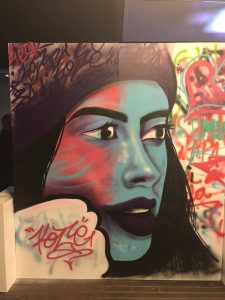 Yesterday, ESUMER (Institución Universitaria Esumer) hosted the 11th TEDx event held in Medellin.
The TEDx event, officially entitled TEDxIUEsumer, had 100 attendees that enjoyed talks from ten speakers and two performers coming from Medellin, Bogota, France, and the US. But attendees didn't just listen, they had the chance to participate in a workshop where they could learn card tricks, graffiti with the aid of a local artist, or make a textured Rubik's cube suitable for a blind person to use — among other activities. Activities corresponded to topics presented by speakers and were conducted by the speakers themselves, giving participants a chance to interact with each other, allowing the spreading of "ideas worth sharing."
The idea for the first event hosted at ESUMER, a small business school located in Robledo, was that participants leave with new skills and some practical takeaways that, in theory, they can implement in their lives as well.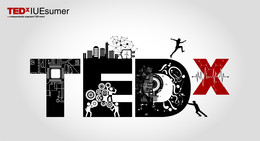 A standout speaker was Hugo Ikta, who shared the concept of having an "accountability buddy" to combat procrastination. Ikta has seen that by simply sharing and having someone hold you accountable for steps towards your goal you can reach goals with less procrastination involved. To do so he suggests the following steps:
Choose a friend, family member, or just an acquaintance and send them a message asking something like "I'm trying to reach an important goal in my life and I'd like to chat about it with you, can I call you later?"

Define the responsibilities of each person. Take into account that the accountability buddy should feel responsible if the person fails or succeeds — like an Olympic gymnastics coach helping a team win gold.

Decide on the steps to get going. Make sure your tasks for the week are planned and schedule your next call.
"Anybody can be an accountability buddy, we want it to be an accessible solution" Ikta said. He believes it so much so that he's running a startup surrounding these simple steps. JohnCoaching sets people up with accountability buddies so that they can stop procrastinating and start reaching those goals they've always wished they could.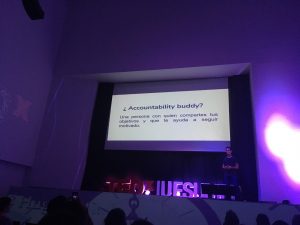 This is only the 11th overall TEDx event in Medellin and the 8th full-on open event. For a city that prides itself in innovation that's a small number compared with similar Latin American cities such as Rio de Janeiro that have hosted more than 40 events.
"When you look at the more than 23,000 TEDx events held worldwide, a huge chunk are organized by universities. In Medellin we have more than 40 universities and just two universities have committed themselves to organizing TEDx events, one of those being ESUMER," explains, Guilherme Andrade, event organizer and recent graduate from Brazil.
TEDx are designed to inspire by gathering amazing ideas on a variety of issues to be communicated in 18 minutes or fewer. All the talks are recorded and uploaded to the TEDx channel on YouTube, where they can potentially impact millions.You can find more information about TEDXIUEsumer and a list of speakers on the TEDx page. The next TEDx event in Medellin will be on February 19, 2018.