As a storm of art hits the city, Jazid Contreras finds out why it's all happening at once and highlights some of the shows to be found during Bogotá Art Week.
---
Bogotá is throwing a massive party for art enthusiasts this October. In addition to the widely publicised ARTBO, there's a growing number of fairs and events that display all kinds of visual and performing arts around the city, all concentrated in the same month.
It might seem counter-intuitive to hold so many art-related shows at the same time, all competing for attention, whilst the rest of the year there seems to be a shortage of such events. However, the organisers tell us they don't mind – quite the contrary, they are counting on people catching the 'art bug' and making time to fit in as much art as possible.
The last week of October is set to have the most intense art activity and it is semi-officially known as Bogotá's Art Week, an idea that has been gaining support from private galleries as well as public institutions such as they city's Secretaría de Cultura.
This plethora of events has sprung up organically rather than as the result of a deliberate strategy. Partly because of ARTBO's mainstream popularity, all of these events started flourishing around it. "Bogotá's Art Week is something that we didn't plan, it just happened", says Alejandra Sarria, creative director of Odeón Contemporary Art Fair, one of the many art shows that take place in Bogotá during the last week of October.
Here are just a few of them:
Odeón Contemporary Art Fair
Fifteen galleries and independent spaces join forces at the Odeón Contemporary Art Fair. In its sixth edition, it includes the work of artists from Colombia, Brazil, Spain and Bolivia, as well as academic events and talks on contemporary art and an in-situ show by Brazilian creator Marlon de Azambuja.
More than eight thousand people are expected to visit the fair at Espacio Odeón, a cultural venue located in the city centre. Tickets are available for $15,000  for regular visitors and  $10,000 for students.
Where: Carrera 5 #12c-73
When: October 28 – 31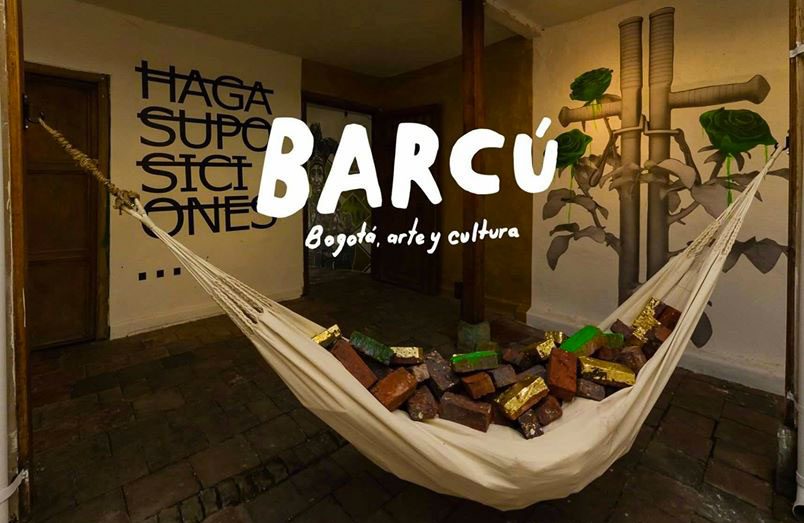 Barcú – Bogotá, arte y cultura
"Daub yourself with culture" is the slogan of Bogotá's International Fair of Arts and Culture – Barcú, an event that focuses on (but is not limited to) contemporary visual expressions. It gathers an eclectic group of artists, both local and foreign, to perform in a "circuit of houses" in La Candelaria. In addition to eyeballing some imaginative pieces, one of this exhibition's delights is getting a glimpse inside some of the centre's hidden gems.
One of Barcú's projects is called AltCity Bogotá: House of Healing which chooses twelve up-and-coming local artists from different disciplines to participate in a "creative residence". That means they will share a house for two weeks in a process of collective creation revolving around the concept of healing, proposed by creative directors Persis Jade Maravala and Jorge Lopes Ramos.
Where: Calle 9 #2-40 Este
When: October 26 – 30
Feria del Millón – Art trade fair
For a million pesos or less you can take home any of the artworks that are exhibited in this fair, hence its name. This will be the fourth edition of the Feria del Millón, an event that has been gaining attention due to its down-to-earth approach to the world of art trade. It attracted over ten thousand visitors last year.
The artists that take part in the Feria del Millón were selected in an open contest and they will not be charged for showing and selling their work at Centro Creativo Textura, an independent venue that has been open since 2012 in Puente Aranda, one of Bogotá's industrial districts.
One section of the fair is called Voltaje, in which a group of local and visiting creators explore the relationship between art, science and technology.
Where: Carrera 54 #5c-33
When: October 29 – 31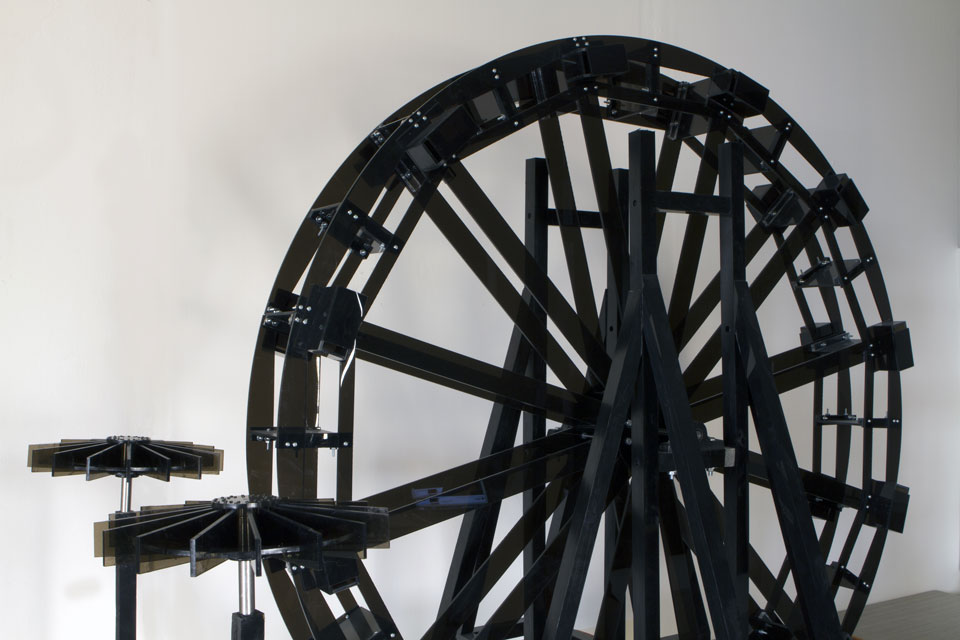 El venado de oro, by Miler Lagos
Renowned Colombian artist Miler Lagos presents his installations, drawings and sculptures inspired by the landscape and mythology of his native Bogotá. Known for his monumental multi-media creations, in this show Lagos explores the role that the rivers and waterways have played in the formation of what is today's modern capital of Colombia, aiming to bring to life the ancient legends and myths that surround the capital.
Where: Fabien Castanier Art Gallery – Carrera 23 #76-56
When: From October 28 – December 17
---
By Jazid Contreras