We're always most excited by the local talent at Festival Estéreo Picnic, and today we're talking to AfroFuturist stars DawerXDamper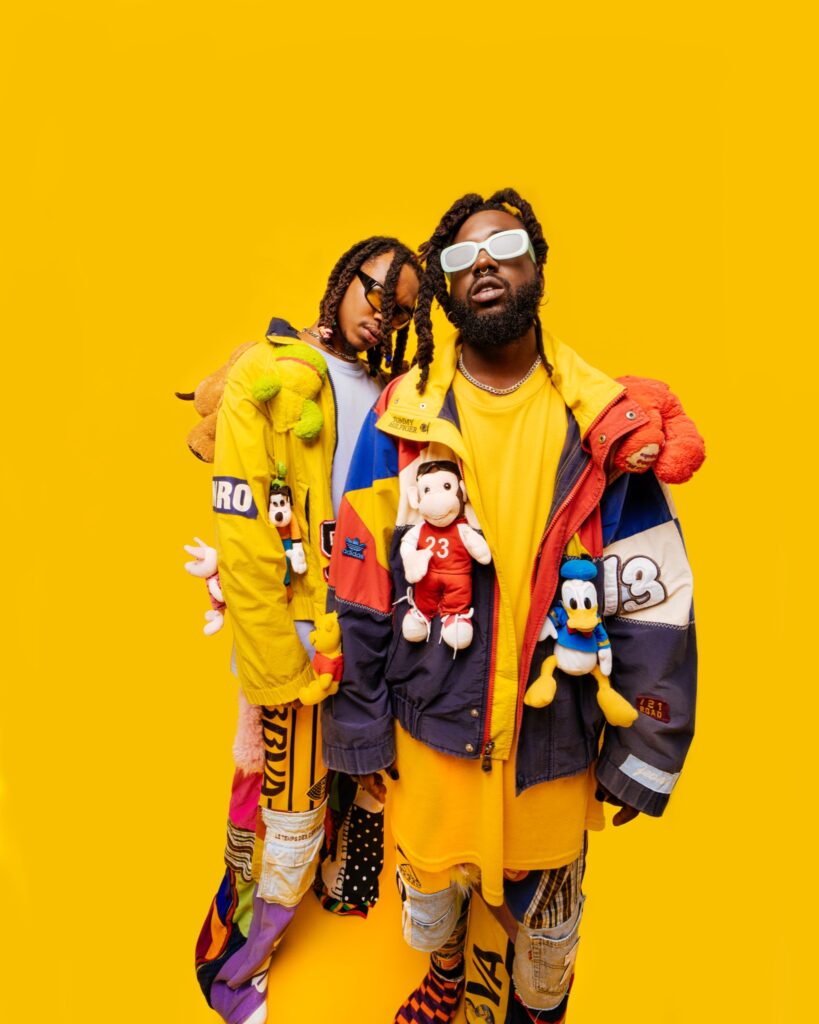 Festival Estéreo Picnic is high up on the Bogotano altiplano savannah, but there's always plenty of tropical spirit to heat the party up – and we're not talking about viche! We are talking about Cali, though, and the smooth rhythms of DawerXDamper, a caleño duo of brothers set to take the festival by storm.
The gig promises to be riotous, says Dawer, "Yeah, we're all charged up and we're ready to throw out all our energy. It's going to be a really beautiful show." He takes the lead in the interview, engaging and outgoing. He shies away from defining their music into a neat box, saying it's "Afrobeat, but Afrobeat from the South Pacific [of Colombia]."
Afrofuturism is probably the word most used to describe DawerXDamper, which seems to fit nicely. They are clearly looking forward, not back, blending and incorporating many different elements into their music. Parts sound like trap, but shorn of the problematic lyrics, other sections are similar to progressive reggaeton. They're also at home over low-fi hip hop beats, as shown on Ganoso, their collaboration with Apache and Ha$loPablito producer Hi-Kymon.
Their music is fascinating and unique – and informed by a quintessentially Afro experience, but away from traditional forms. Dawer sums it up by saying: "What we bring is Afro from the Colombian Pacific, not aucthonomous exactly, but it's from our roots." They also talk about their love of both traditional Pacifican music and also champeta.
The pair are strikingly dressed, with wildly different styles – Damper in a bright jacket resplendent in a melee of different colours, and Dawer in an untucked check shirt topped with a cute cardigan. It reflects how they subvert and challenge traditional ways of thinking – from masculinity to music. Look at the Jelou Mai Kitty video to see their propensity to ignore norms and forge a new future.
"This is our first Esteréo Picnic," says Damper, chipping in to add his two centavos, "Our [Afro] essence is what we bring to the festival." Dawer loves the line-up: "Apart from ourselves, of course, we're excited about Rosalía and Mabiland." No surprise to see the wonderful Mabiland getting some rep – she's another Afro artist breaking out from established moulds. It's lovely, as always, to see local bands throwing out so much love for each other. 
The boys are careful to highlight that mutual support is an important thing – whether that's musically or fighting for rights. That bleeds into their stage personas as well, as Dawer explains: "We want people to feel at home, but like when your friends invite you to a party." Face-to-face and close-up, they have a gregarious and welcoming vibe – in a cramped environment they manage to salute people passing by and yet never lose focus on me.
It won't be like most house parties we've been to, as they promise a cracking live show, eager to bring their unique flow to a Bogotá audience at the very biggest of events, Festival Estéreo Picnic 2023. "It's going to be very charged with energy, the light show is totally connected with the show," says Dawer, recommending Kitty as his favourite of their tracks, while Damper goes with Te Lo Dí. It's over to Dawer for the last word though, "Hopefully it's going to go well, we love [playing live]. Come!"
Make sure you do come down to the Banco de Bogotá stage on Saturday at 5pm for DawerXDamper.