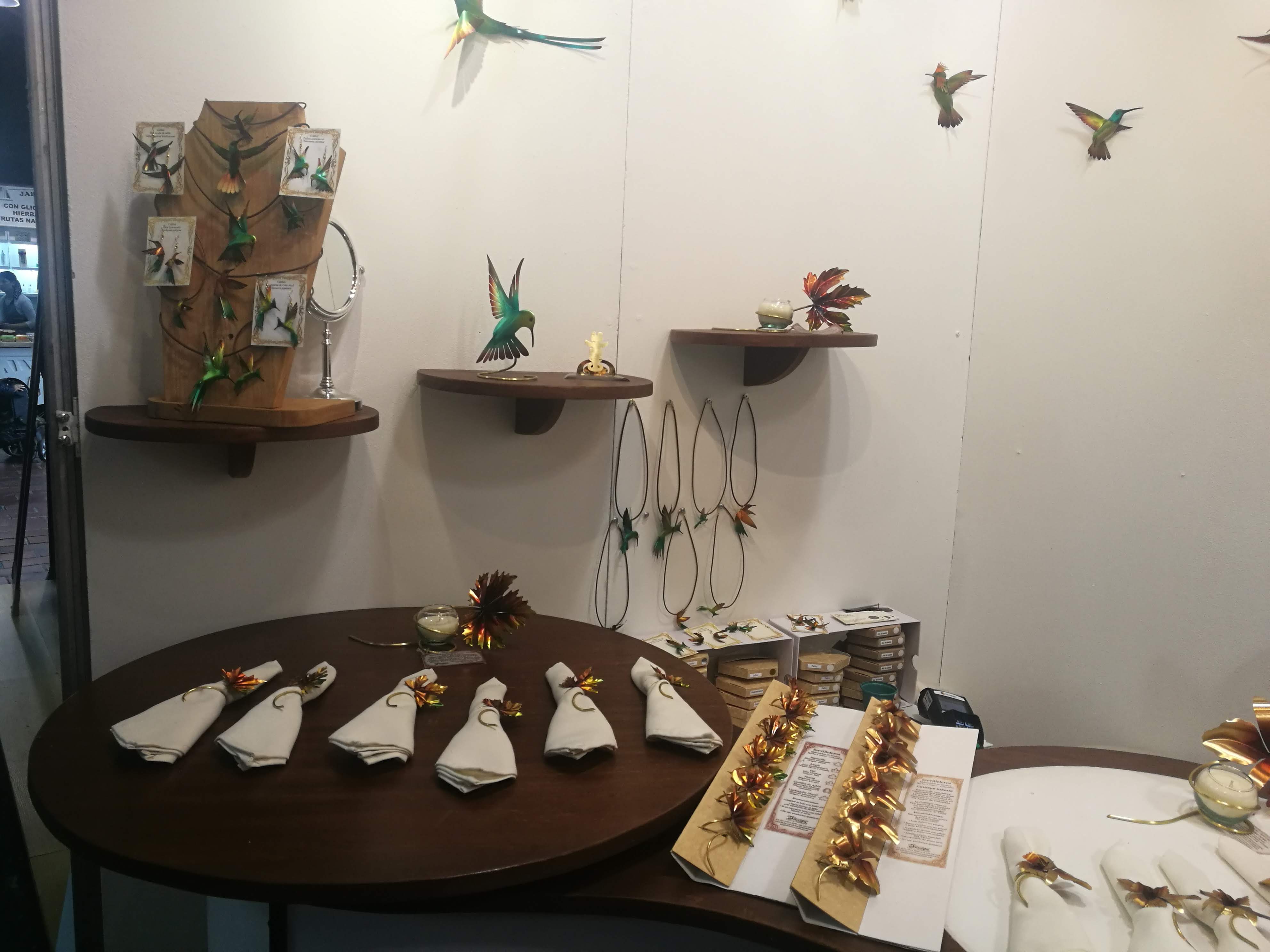 The Feria del Hogar made Corferias home to all things homely for the first couple of weeks of September.
---
Bogotá's long-running home fair continued to draw in the punters this year, with more than a million different products for sale from the 700 stands set up throughout Corferias, Bogotá's sprawling convention centre.
One change to the fair's organisation this year was the introduction of thematic routes guiding visitors through the event: a welcome addition, given the size of the fair. Fair-goers could choose from five different routes to find items of interest, with routes for happiness, curiosity, relaxation and wellbeing, innovation and design signalled through colour-coded signposts in all parts of the centre.
All of this was to the accompaniment of the music coming from the various performance stages: from mariachis to reggaetoneros, the attendant musicians made sure that there was always a beat going on somewhere in the background.
The main hall was mainly given over to soft furnishings, with no end to the rows of mattresses and settees. Sofa so good you might think, but there was a lot more to see for visitors who didn't succumb to a quick siesta on one of the display beds.
There was also a lot of space given over to kitchen implements. Some parts of the Feria del Hogar resemble a miniature San Andresito, as vendors yell out to entice their would-be customers in to peruse the merchandise. That most bustling of Bogotá's neighbourhoods was also invoked in the temporary food hall set up on the upper floor of one of the pavilions, which was constantly packed out by diners waiting in massive queues for their asado.
Another thing that the fair is strong on is home decoration. One of its selling points is accessibility, so whatever your budget, you can find some art that'll fit into your humble, or not so humble, abode. Many stands do of course cater to that most curious of Colombian obsessions: the painted wooden fruit that adorns many a front room table.
Despite being midway through September, a massive amount of Christmas decorations were also on display, and many of the fair's guests were clearly more than happy to pick up what they could. As a number of the vendors commented, there's no shortage of people already looking to bolster those collections of reindeer and fake snow, as well as tick off a few more items from that Christmas present list.
Given how popular shopping is as a Colombian pastime, it's no surprise that the Feria del Hogar has done so well over the last 35 years, managing to bring people in year after year and getting them to part with a bit of their hard-earned cash. This latest edition ran from August 30 to September 16, 2018.
As you explore more and more of the fair, it becomes harder to know what doesn't fit into the idea of the "home", as different sections include clothes, cars, and fresh food and vegetables.
Related: Bogotá Comic Con in Corferias. A convention without contention 
An interesting inclusion was the section dedicated to indigenous communities. As might be expected, this was a particularly diverse collection of offerings, which included carvings and honey as well as mochilas.
Rather less traditional was the inclusion of retro gamers Supermaquineros, who make emulator cabinets which contain hundreds of classic console games. As the company's Diana Supelano says, "the fair's been a great chance for people to see what we do, and a lot of people have taken the chance to take a step back in time."
This sort of entrepreneurial spirit is a key element for the Feria del Hogar, which also included an event with five of the six judges from the Colombian version of the Shark Tank TV show.
All in all, Bogotá's home fair gives us a look at what makes up a typical Colombian domicile, and the hopes and dreams that form the idea of one's perfect residence. Well worth a visit in future years, and especially if you're looking to pick up a few purchases: you'll feel quite at home.