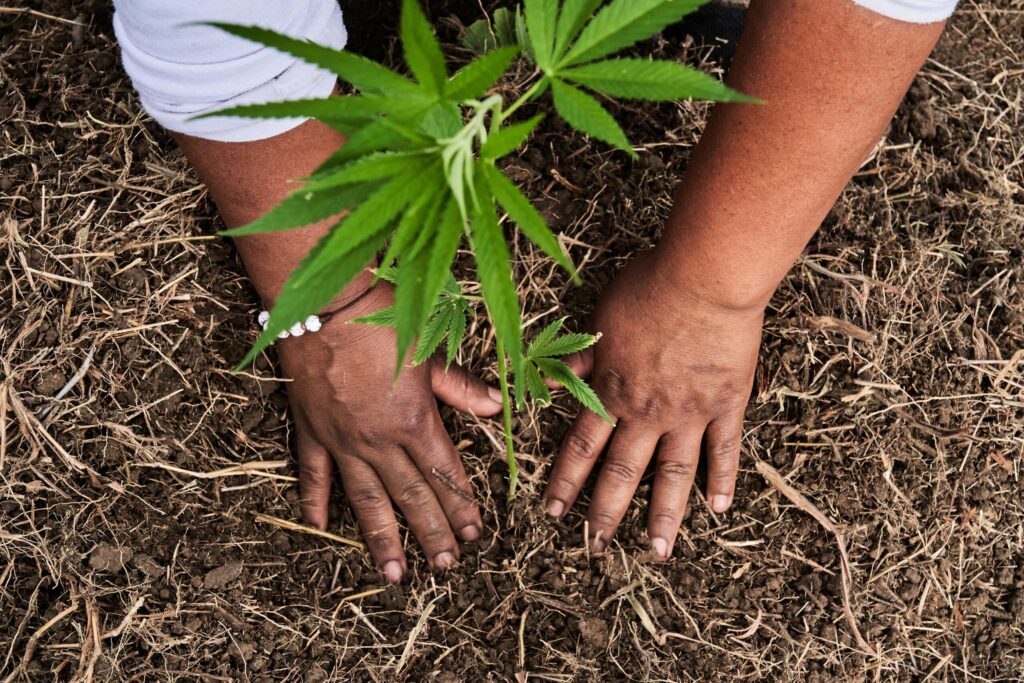 Whether for medicinal, pharmaceutical or wellness purposes, the cannabis plant is enjoying increasing demand worldwide. As restrictions and prohibitions are being lifted to facilitate trade, agriculturally-heavy countries are coming to the forefront as the primary producers of cannabis.
In this context, Colombia has often taken the stage as a powerhouse, combining many advantages for efficient and cost-effective cannabis cultivation: low labor costs, agricultural expertise, favorable legal ground, excellent production conditions, and the legalization of medical cannabis for export. In addition, trading and producing legal cannabis could help minimize drug trafficking and its consequences on society by reducing farmers' dependence on illegal drugs by providing a legal alternative.
At the same time, however, the industry isn't without challenges. There is a complex national and international legal framework for the export of medical cannabis – let alone cannabis for recreational use – and little precedent to date. In addition, local producers face a stigma attached to cannabis in Colombian society, a country that has been and still is heavily marked by illicit drug trade.
And lately, as Colombia's cannabis production levels have been growing, questions have arisen about environmental impacts. Is there an opportunity to grow and sell cannabis in Colombia while maintaining sustainable farming practices for local communities and nature?
In conversation with Associación Colombiana de Industría de Cannabis (ASOCOLCANNA), organic certifier Mayacert, cannabis consulting firm Cannexp and local producer Mannta, The Bogotá Post took a closer look at Colombia as an exporting nation and how local producers tackle environmental and social impacts. We examined the challenges and opportunities that lie ahead.
Is cannabis a chance or a risk?
Throughout the past few years, Colombian cannabis farmers have become significant competitors for the world's leading producers in the US and Canada. One vote for confidence is that Colombia offers the perfect conditions for growing the plant.
"Stable micro-climate and remarkable soil quality. Optimal humidity, temperature, and sunlight conditions all year round make for a cost-effective high-quality cannabis," explained Pablo Fernández, CEO of Medellin-based grower Mannta.
Mannta is only one of the many growers in the region taking advantage of 12 hours of sunlight daily for cannabis' twelve-hour photoperiod during flower. Producers in Colombia also enjoy the minimal seasonal variation in the central regions of the country (departments of Antioquia, Caldas, and Cundinamarca), so they can naturally cultivate high-quality and vigorously growing plants.
Another reason for Colombia's role in cannabis is its favorable legal landscape for exporting CBD products. The cultivation of cannabis for the pharmaceutical industry has been legal in Colombia since 2016. In addition, in 2021, the Colombian government revised the original law expanding the possibilities for the cannabis trade. Since then, dry cannabis flowers from Colombia can be exported and sold in the US and around the world. Consequently, the demand for Colombian flowers has grown worldwide, and many national and multinational operators, such as Clever Leaves, Sky Hemp, and Flora Growth, have settled in Colombia.
These are some of the reasons ProColombia estimates that the country's exports are expected to reach USD$1.733 million in 2030 in a scenario with intermediate international prices for medicinal cannabis ($2,000 per kg of extract). Though this number sounds ambitious, the demand for cannabis products is flaring. According to a report from NASDAQ, Colombia has issued about 700 licenses to growers and operators – currently, approximately 95 of those are operating and many of those are expanding their cultivation. Additionally, President Petro has advocated the possibility of legalizing cannabis in Colombia. Today's lawmakers are considering new legislation for recreational adult use and medical purposes regarding cannabis cultivation and sales in the country, which could further boost the business.
However, a potential boom in cannabis production could also have negative effects. Exhaustive cannabis cultivation can adversely affect people and the environment. Per an El Espectador interview with the Centro de Estudios sobre Seguridad y Drogas, there are concerns about the high water consumption involved in cannabis production, as well as the energy required for artificial lighting and the use of pesticides. For example, one US study showed cannabis plants require significantly more water than crops such as corn or maize.
Addressing the challenge of sustainability
"As with conventional agriculture, Colombian growers face challenges such as the use of pesticides, water-intensive cultivation, and deforestation. But it is not to underestimate that Colombian farmers and family landowners are excellent growers and that cannabis doesn't have the same impacts as other plants," explained Michael Murphy, co-founder and CIO of Cannexp Consulting Group. The consulting group works with small and medium-sized cannabis businesses to help them navigate the logistics and red tape of exporting cannabis from Colombia to the United States.
According to the consulting firm, Colombia has favorable growing conditions that can help reduce environmental impacts. Many growing areas are located in the Andean mountains, well above sea level. This means there are fewer harmful bacteria and plant diseases. As a result, growers can confidently reduce pesticide use and grow organic produce without exposing crops.
Mayacert, an organic certification institution, for now has certified two producers in the region with the status "organic." The organization's expert Noé Rivera, said, "I don't know if it's easier to grow organically, but I can confirm that the Colombian cultivation zones in Antioquia and the Cauca region have good growing conditions. There is a lot of available land without agrochemicals, and there are no such things as tough winters or droughts. The impact is already lower by itself."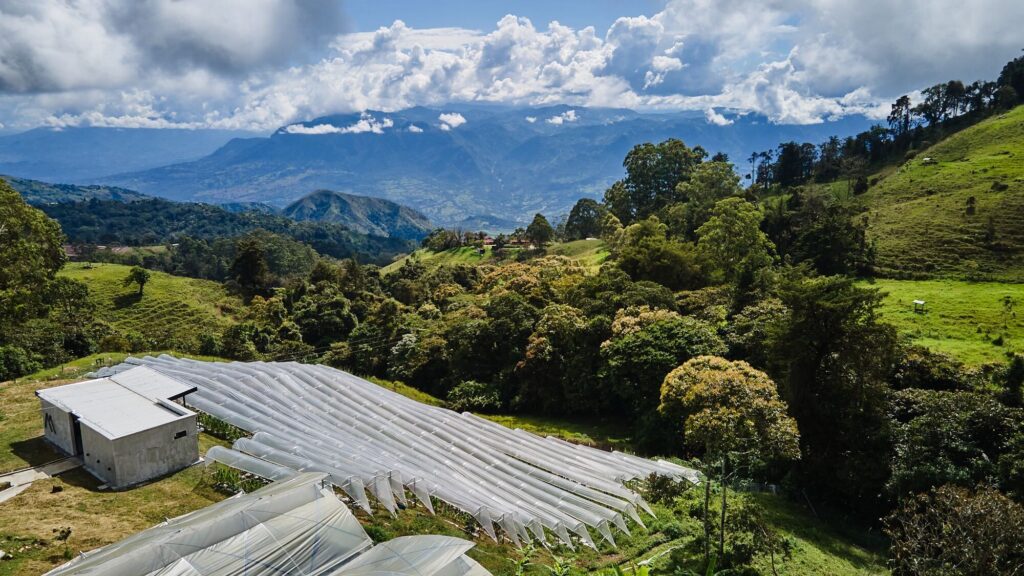 Miguel Samper, president of ASOCOLCANNA, represents 32 companies with licenses to produce cannabis derivatives such as oils or edibles or cultivate seeds. He explains that cannabis can actually have positive effects on soil and the earth. "The cannabis plant absorbs metals and radiation and helps clean the soil," he said.
How regenerative farming could reduce the cannabis industry's impact
Some producers believe cannabis production can go beyond sustainable farming practices and actually regenerate the environment. Dubbed regenerative agriculture, the idea is to farm in a way that enhances the ecosystem.
"What we take from nature, we must give back twice. We operate under USDA/EU Organic certification and cultivate various crops instead of monoculture, helping maintain nature's balance. In addition to avoiding monoculture, we lead a reforestation program using various native tree species and leave certain areas of our farmland untouched, allowing for the native species to thrive. That's real regeneration, not just sustainability," Fernández, the CEO, explained.
In addition, according to Mannta, its water infrastructure provides its cannabis farm in Fredonia, Antioquia, one of the oldest coffee regions in the country, with the necessary water supply for facilities and operations. The water collection system and pipeline that runs through the land provide cleaner and more consistent water flow to downstream communities. Mannta also handles the maintenance and upkeep of the entire system for the community.
Fernández adds that the company has a special interest in the community in Fredonia: In addition to cannabis, Mannta grows fruits, vegetables, and aromatic plants that not only help regenerate the soil (to avoid monocultures). It also provides employees, their families, and neighbors with additional food sources based on the same organic and GAP practices.
"Along with the latest technologies that allow more cannabis to be grown on less acreage and at higher quality, we aim to reduce our impact on the climate in the long term by creating drought-resistant soil and leaving areas of farmland untouched. Furthermore, our organic-certified cultivation methods have shown with each harvest that organic practices improve the quality of the soil, making every cycle more productive than the previous one, and leaving a precedent for future crops and neighboring projects. And, following a community-based approach, we're here to help other farmers do the same," Fernández added.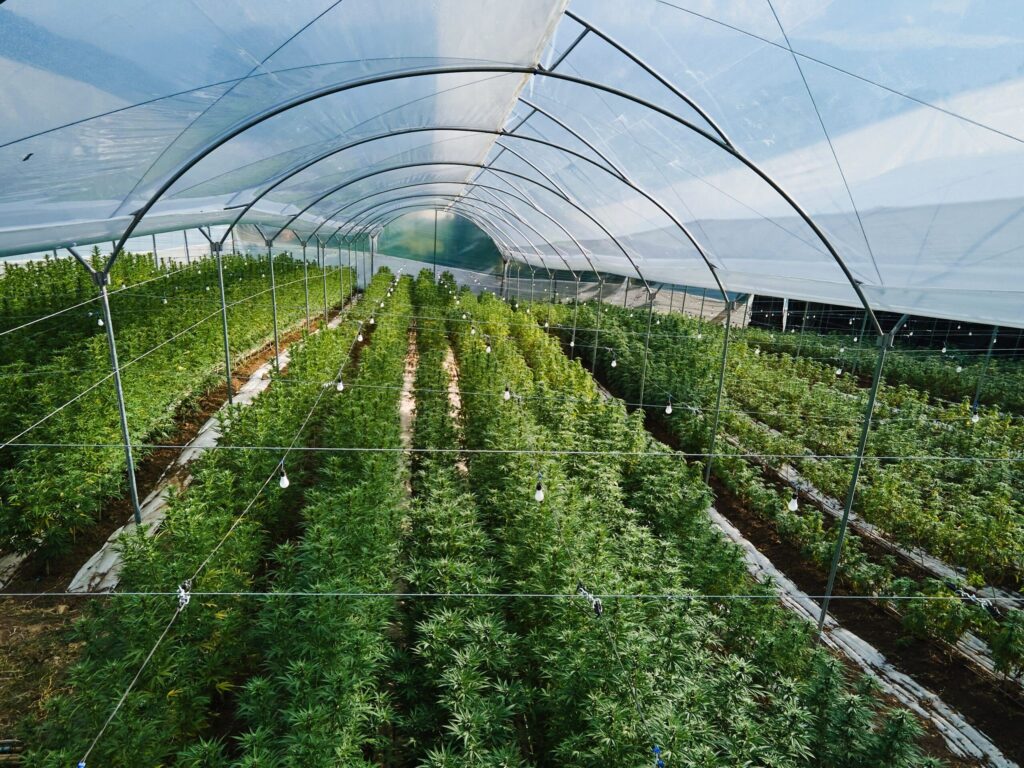 Paving the way to responsible cannabis production
Sustainability and ethical responsibility are thus one of the main incentives for the future of Colombian cannabis exports to the world. As the saying goes, what we sow today will reap in the future. Therefore, instead of only being interested in the profits of the industry, it is paramount that growers use technology, innovation, and natural conditions to ensure that the industry is headed in the right direction: regenerative agriculture.
"Regeneration of cultivated land is a concern local growers must consider. Therefore, it is not only important that the legalization of cannabis proceeds to give farmers legal rights, but it is equally important to perceive cannabis as part of the wider sustainability and ethical responsibility trends in agriculture," Fernández said.
That said, it's difficult to implement on a large scale, especially without legislation to support the process. Samper, the industry association president, highlighted that Colombian producers are increasingly aware of the importance of adopting sustainable practices.
"The next step for Colombia could be a national brand certificate, with the government guaranteeing these good practices. But it requires legal reform. This would help end drug trafficking, enhance infrastructure and help make cannabis more inclusive. It could ensure that everything produced in the country contributes to building the economy and sustainability," he added.