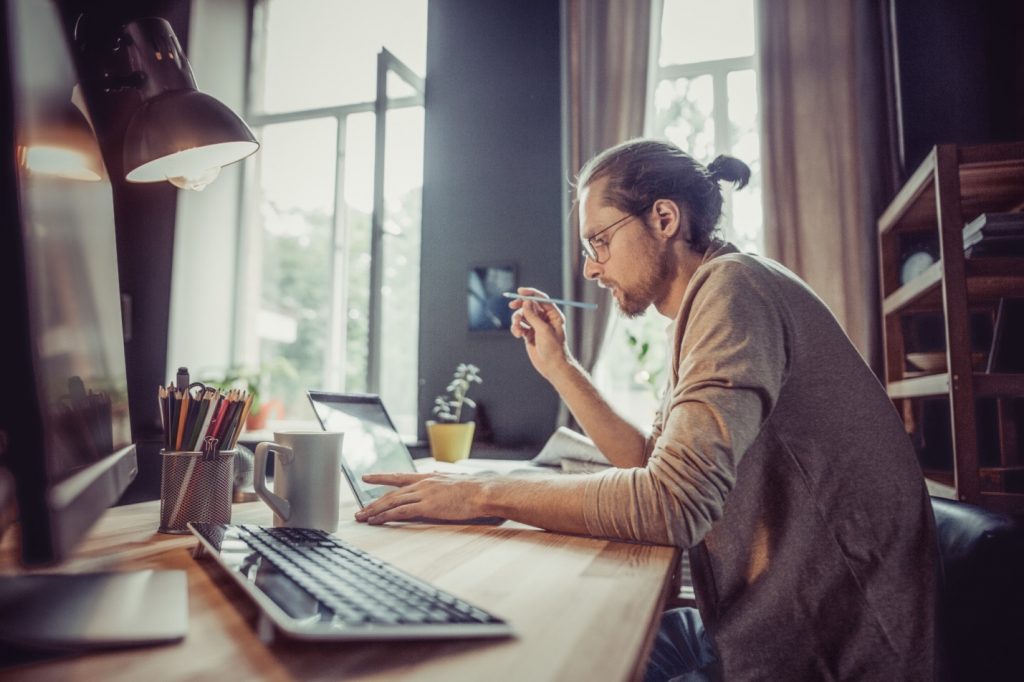 Learn how to find and apply for a remote job using this guide covering everything needed to shift into working from home or really anywhere you want to be.
Working remotely is a dream come true. You set your own rules, manage your own schedule and deadlines, and keep the pressure at a level you're comfortable with.
Not only that, working remotely can bring down your monthly expenses because you won't have to pay for a daily commute, vehicle maintenance and other unnecessary costs associated with having to go into an office.
Employees who work from home are 24% more likely to be happy and hit maximum productivity than their desk-bound colleagues.
Learn how to find and apply for a remote job using this guide covering everything needed to shift into working from home or really anywhere you want to be.
Spend More Time Online
Focus on your online CV. Spend time sprucing up your LinkedIn page, put in all previous experience that is relevant to a remote job environment. This is the first place potential employers will look when considering to hire you. Consider other social media channels as well.
Once you've done that, spend more time scouring the web. Create yourself a bookmarked list of the remote job websites, these are often updated daily or weekly. So make sure you make time every day to look at these sites and filter for potential jobs that are in your chosen area of expertise.
Not only are there sites that advertise remote jobs, but there are also companies that are known for hiring remotely. Look for the companies that hire remote, bookmark these sites as well and keep coming back to see when there are new job openings.
If you need help with strategy, then look at companies like Olive Group Strategic Marketing Agency for strategy sessions and personal development.
Make Sure You're Technologically Ready
If you're going to start a remote job from home, you need to make sure that your hardware is up to the challenge. Consider looking at laptops that have all the requirements you need to do the job.
You can't be efficient if your hardware is slow and lagging.
So consider upgrading. Not only your hardware but also your internet connection and your mobile phone.
You need to know that everything is synced if you're going to work from home. If you're working on a deadline and you need to see important information constantly, you'll want to be getting your emails and notifications to your phone as well as your laptop.
Having said this, also allocate a space in your home as your workspace. Keep it clean, tidy and conducive to productivity. A remote job can also allow you to travel and work at the same time.
Setup a Remote Working Schedule
Put together a work schedule, you need to be aware that you can't just wing it. Be consistent in setting an alarm each morning, and allocating time for breakfast and lunch breaks.
Also, don't forget to set aside time for breaks in between. Get up, and stretch your legs, look out the window or have a cup of coffee on your patio.
Don't Give Up
Finding remote work can be tricky, there may not be too many positions open for the type of work you're looking for right off the bat.
Keep at it, keep your search efforts consistent and don't get despondent.
Be prepared for an interview, which will usually be via video.
Remote job success is headed your way!
This article is a sponsored post.