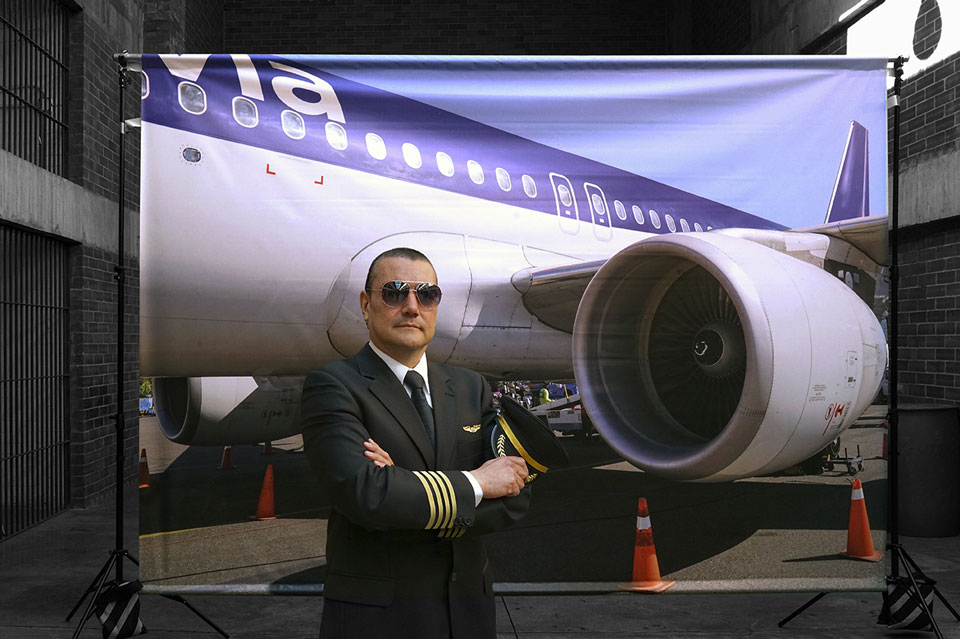 A unique photographic project gives prisoners the chance to imagine themselves against a different backdrop. Phoebe Hopson speaks to the people behind Libertad Incondicional – renowned adman Carlos Duque, and head of Cifras & Conceptos, César Caballero.
---
The prisoners of the Cárcel Distrital and its prisoners make for unusual subjects, and indeed an unusual setting for well known caleño publicist, advertising guru and graphic designer Carlos Duque. He is famed, amongst other things, for the iconic image of assassinated politician Luis Carlos Galán in his 1981 political campaign.
"Many years ago, I had the idea to go into prisons and ask those inside, if they could be anywhere else in this moment where would they be?" Duque tells me over a rushed coffee. "I thought it would be one of those ideas that got left on the shelf, until César from Cifras & Conceptos said they were looking to do something different to mark their tenth birthday."
So the Libertad Incondicional project was born.
Libertad Incondicional is an exhibition that shows prisoners in a completely unexpected light. The photos are playful, theatrical and indicative of universal perception of freedom despite the different locations – all the participants want to be outside, often with open horizons. Each prisoner is dressed up to fit their chosen destination, with appropriate props. In the cases where the desired prop couldn't make it past La Distrital regulations, solution had to be found, for example replacing ice cream with shaving foam.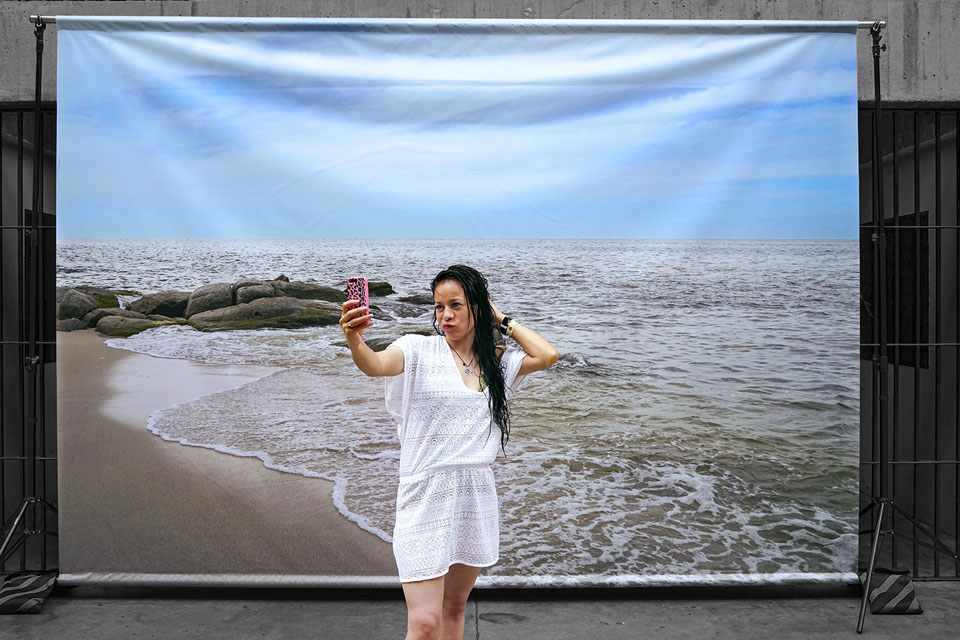 Take Fernando Martínez 'Chispas' who pretends to shiver in on the Páramo de Choachí. Instead of focusing on crime, the viewer is humbled by the simplicity and encouraged to share the experience of the background. Angie Johana Guzmán takes a selfie on a beach in Tayrona in a carefree gesture. Gustavo Ospina, an ex-policeman serving time for drug trafficking, stands proudly in front of an Avianca airplane dressed as a pilot. This image, in line with the others of wanting to be outside, also touches on themes of pride and status.
In broad terms, Cifras & Conceptos (C&C) – Figures and Concepts – aims to improve public discussion by simplifying and understanding the big themes in Colombia. An example is by providing important data with regards to the numbers of people the FARC has kidnapped.
In terms of this project, the company brings valuable insights into the incarcerated population's views on themes like justice, family and religion to the table. This, combined with Duque's visual curiosity and interest in exploring the concept of freedom through photos, makes for a striking exhibition.
César Caballero is the man behind C&C, which counts the Cámara de Comercio de Bogotá and the Centro de Memoria Histórica among its clients.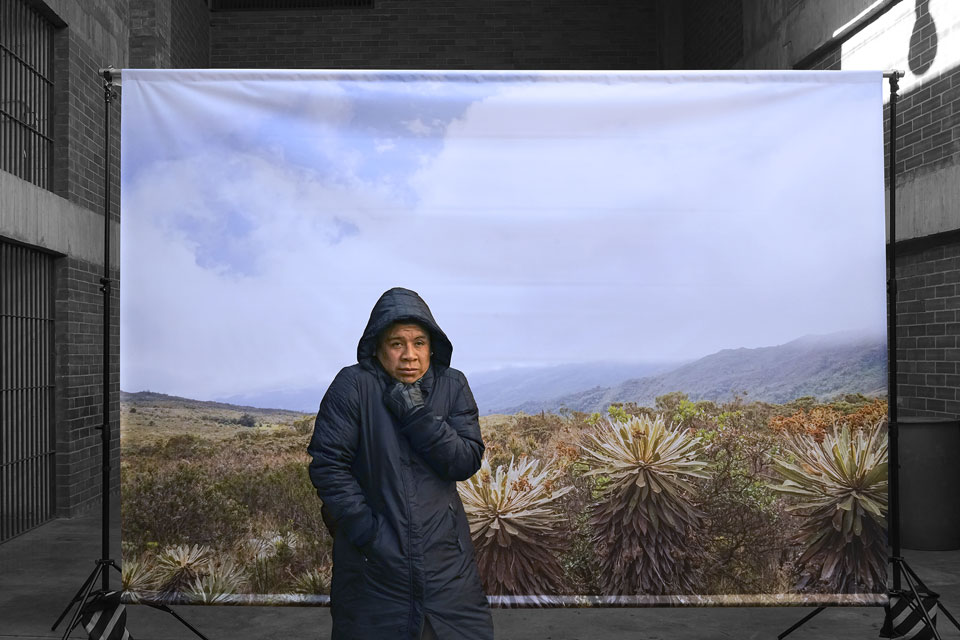 He says, "We wanted to do something to mark our tenth birthday." He is keen to remind me that they are not "celebrating." From this I understand they didn't want a cocktail party and congratulatory pat on the back. Instead to mark the occasion, C&C decided to back Duque's idea and run an exhibition that portrayed a very different image of prisoners. It ran alongside photography workshops and a survey comparing the priorities and beliefs of the 154 young prisoners and 159 non-prisoner between 22-30 years old.
According to C&C, 13% of young people outside prison think that forming a family is integral to their future happiness in comparison to 51% of those in prison. Their study also reveals interesting approaches to gender. 58% of those inside think a woman's principal role is to be a mother in comparison to 28% of those outside. Unsurprisingly, those inside also believe that a man's responsibility is to economically provide for their families. Both groups revealed a severe distrust of the Colombian justice system: 86% of people inside prison don't trust in the justice system and 77% of those out don't either.
If handled badly, the exhibition could have become a morbid exercise, exploiting those deprived of their liberty to satisfy the general public's curiosity, but instead it became an opportunity to humanise those within. "Culturally, for us prison doesn't exist, it's a hole where you put society's rubbish," says Duque, who prior to the project had never set foot in a prison. "This isn't just a photo exposition, it's a radiography of Colombian's young population in prison."
The exhibition will be touring Colombia, both inside and outside prisons, in the year to come.
---