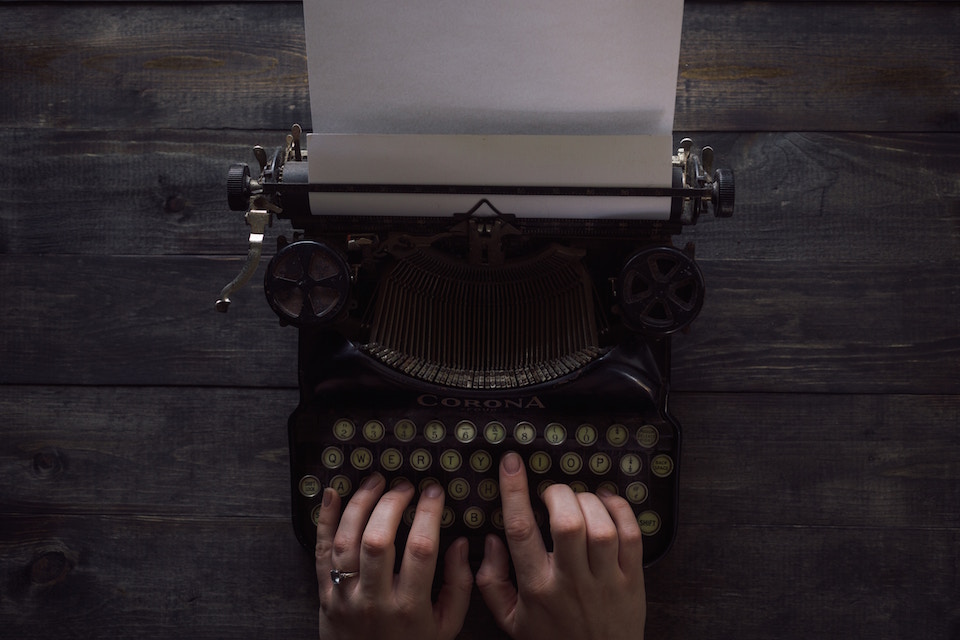 Ever wanted to see your name in print? Are you a movie buff with opinions to share? Roll out the red carpet this month as we guide you on how to write a blockbuster of a film review.
---
Films are one of those topics that pretty much everyone likes. They're also very common on exams like IELTS. Knowing how to write a good film review means being able to share your love of your favourite movies and impress people with your knowledge of cinema. But what's the best way to share this knowledge? There are many ways to write a great film review (check out here for some great examples!) But in today's article, we'll be going over some basics about what information to include, and – just as importantly – what not to do!
Let's have a look at a basic four-paragraph structure:
Get things moving: the introduction
As they say, you only get one chance to make a good first impression, so don't waste it! It's vital here that you get your reader's attention, because if the first part is boring, who's going to read the rest? So, don't say "This is a thriller. It was made in 2014." Say "Would you like to see a film that will have you on the edge of your seat, wanting to know what'll happen next?" This will make your reader really want to continue. Notice that the rhetorical question we use here is a kind of hook – we capture the reader (what's going to happen?), and he/she can't escape!
We also need to give some basic information about the film. We can talk about the main actors, but not everyone from the film. Lists are never part of good writing. Choose the two or three most important actors, and talk about the director and any other important crew members. Say what the film's genre is, and when it was made. Did it win any awards? Is it based on a book or a true story? Is it a sequel?
Close-up on the protagonists: the main characters
Again, don't talk about too many characters here! Just the main ones who are necessary to explain the main plot points. You also need to connect the characters with the actors: who plays who? Remember that this is your chance to help your readers picture the characters when they read the plot. A really important thing about this paragraph is that your reader can understand how the characters connect with the plot in your next paragraph.
What's the story, morning glory: the plot
The most important word when describing a plot is balance. It's a simple idea, but difficult to get right: too much information, and you ruin the film for your reader. Too little and it confuses them. But one golden rule definitely applies: don't give away any spoilers, unless you want to make a lot of enemies very quickly.
Verb tenses are also very important here. We generally use present simple and present continuous to describe the things we actually see in the film: "James Bond is working in Vienna, and he gets a call from a mysterious contact." We can also use past perfect to describe things that happen before the film: "When he meets the woman, he remembers that something had come up."
Related: The ABC of English reading – tips and tricks 
Don't focus too much on individual scenes: try to give your reader a flavour of the whole film. Always think about what you want to communicate to your reader, and what information he/she needs to receive for this. It's a bad idea to include spoilers, but try to finish your review with another hook, to create an element of mystery. What's going to happen next? Try to make your reader curious! "The things that they discover on this journey will change their lives forever!"; "Oh no! James Bond is going to die!"
What you reckon: giving your opinion
Finally, it's the moment we've all been waiting for: what do you think? Should I watch this film? You need to say whether you like the film or not, and say why. Explaining why you think something is vital: you should mention specific parts of the film that you liked (like when the laser beam is going up James Bond's jaffers) or didn't: what about the cast, and the soundtrack? You also need to use adjectives to create a mental picture for your reader and express your opinion. Don't be afraid to say that you didn't like it if it really wasn't too good, but make sure that you justify your opinion.
So, there you are: how to write your own film review in four easy paragraphs. Now it's time to take your own production from the script to the screen, and write a review that will inspire the hearts of all who read it. I look forward to seeing your article here in The Bogotá Post!
Solo: A Star Wars story
We all know the name Han Solo from the massively successful Star War movies. But where did this enigmatic character come from? And who is he really? You'll have to see this film to find out. Solo is an action film launched in 2018. It was directed by Ron Howard, and stars newcomer Alden Ehrenreich, as well as renowned actors Emilia Clarke and Woody Harrelson. It's a prequel to the main Star Wars movies, and at around USD$275 million, is one of the most expensive films ever made.
Han Solo (Alden Ehrenreich) and Qi'ra (Emilia Clarke) are young orphans trying to survive on the streets of a rough alien planet, while Woody Harrelson plays Tobias Beckett, an older criminal who they meet during their travels.
Han Solo and Qi'ra are desperate to escape a precarious situation, as they are in trouble with a local gang. Their need to get away takes them far away from their home planet, and brings them into contact with experienced outlaw Tobias Beckett and his group of bandits. Together, they set out to complete a difficult robbery that promises to make them all rich. But Beckett's rivals are on his trail, and the newly-formed galactic empire isn't happy about the antics of these space pirates. Will the friends manage to complete the robbery? And will they be able to stay together? You'll only know if you watch Solo!
Solo is a really fun film, and I recommend you see it. While its plot is nothing too special, the action scenes are really exciting, and it's fascinating to see how a character like Han Solo first started out. You don't have to be a massive Star Wars fan to enjoy Solo: just grab your popcorn and enjoy this wild ride.
---
Originally born a long time ago in a city far, far away (Sheffield, England), Phil Stoneman has been living in Bogotá and teaching English since 2004. He teaches at Externado University, where he tries to encourage students to watch at least half-decent films.