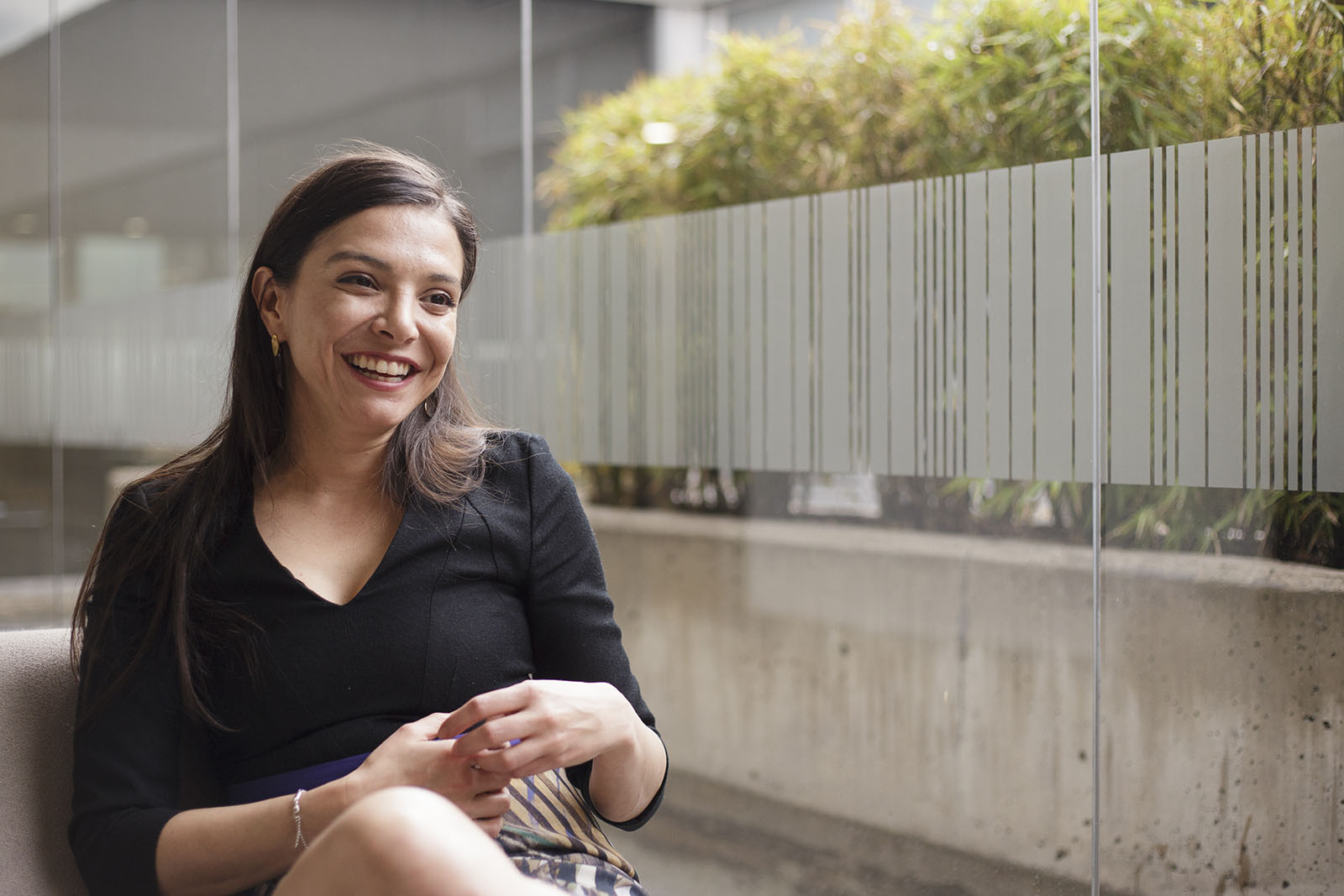 We had an art-to-art with ARTBO director María Paz Gaviria to find out what's going to be at this edition of the extravaganza.
---
It had rained in sheets and the streets were flooded by the time I arrived to meet my photographer at the Starbucks on Calle 67. The clouds had cleared in the west so I knew the showers wouldn't last much longer.
Was it a good omen for my interview with the great lady herself: the queen of the art world María Paz Gaviria, the director of ARTBO, one of Latin America's largest and most important art fairs? The graduate of New York's Columbia University has been the director of ARTBO for the past six years.
Our interview was set for 3.30pm at the Cámara de Comercio de Bogotá's Chapinero office, not far from the financial district near Avenida Chile. My photographer and I were greeted by one of her press people, Camilo, a dapper press officer who was extremely polite, cordial and accommodating.
When Ms Gaviria arrived – on time – she was all smiles and hugs, and very gracious towards Daniel,  the emerging artist and photographer who would take her picture, in two locations no less.
If I had to pick one word to describe Gaviria, it would be captivating. As we spoke, I was struck by how compelling she was: How forthcoming and thorough in answering my questions she had been. Her demeanour oscillated from cheery to insightful, playful to pragmatic.
The only time I felt she had been slightly exasperated by anything I'd asked came at the end of our talk when I asked her about the Art Basel & UBS Art Market Report 2017. It placed ARTBO in the category of international regional art fairs which had seen a reduction of exhibitors from 2013 to 2017; from 65 galleries in 2013 to 55 galleries in 2017.
This year, ARTBO will host 70 galleries from 20 countries, including two countries making their debut, Romania and Turkey. She felt the information compiled and contained in that report could be read, misread or assessed in any fashion, depending on who was reading it.
When I asked her how this year's ARTBO would be different from previous years, she launched into a throaty soliloquy of what would comprise the eight major sections that make up ARTBO, both at Corferias where the main fair takes place and its other satellite locations.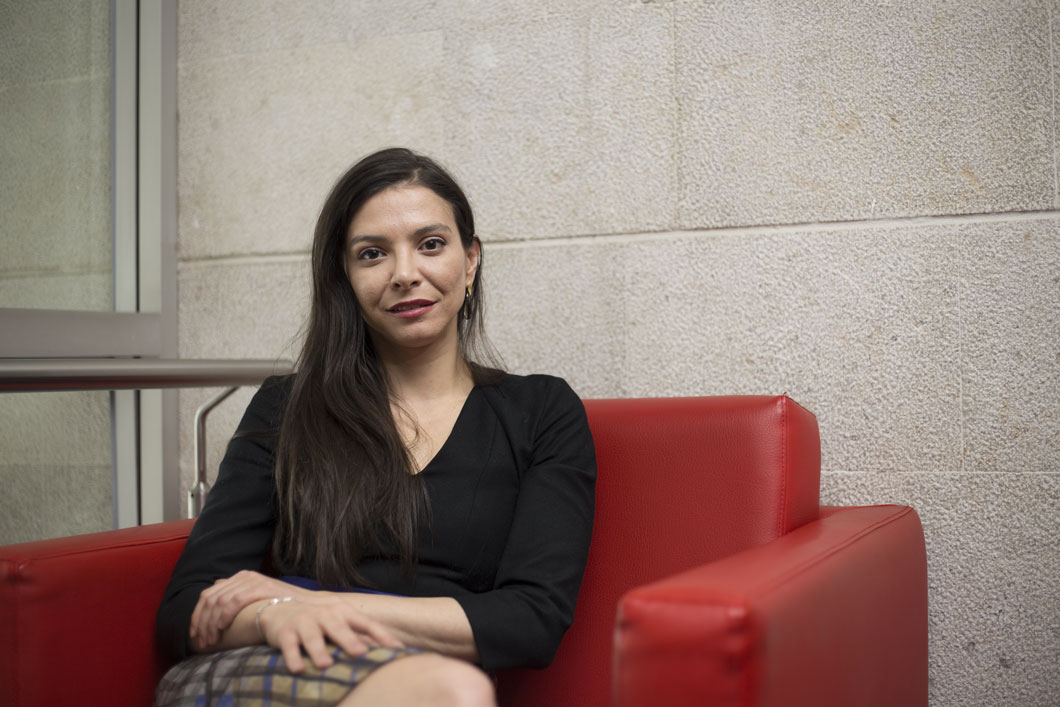 In addition to the Principal section, which hosts some 58 galleries, you, the visitor, will be able to find an art space called 21m2, which will itself be hosting galleries, who have been in business less than six years.
In this year's Proyectos (Projects) section, she seemed extremely pleased to announce the participation of Emiliano Valdés, who comes from a long established career as a curator for visual arts, at Museo Arte Moderno Medellín. This year's Referentes (References) section, which gives a nod to a historical patina in its curatorial content, will be headed up by Pilar Tompkins.
The conversation careened over into the other sections of ARTBO: Sitio, a site-specific endeavour; Foro, where free discussions open to the public will address current issues in the art world; Artecámara, which will showcase emerging Colombian artists and be curated by Carolina Ponce de León; Libro de Artista, connecting books and art; Articularte, a series of workshops.
I could sense Ms Gaviria's palpable excitement about what ARTBO had in store and what its contribution to the arts and Colombian artists might be.
Throughout our conversation, it was obvious to me how Ms Gaviria saw this exact dynamic: the relationship between ARTBO, the institution, and Colombia's emerging artists as well as the entity Cámara de Comercio, Colombia's Chamber of Commerce, that began ARTBO in 2004.
In fact, when I asked her how she believed ARTBO helps local artists, she did not equivocate. ARTBO, she said, catered to "emerging artists, those artists who perhaps have not found a very significant outlet in the gallery scene." She pointed to programmes such as ARTBO Tutor, "aimed at both empirical artists and artists that want to continue  their professional development, through this kind of non-formal education programme." She said it "is aimed kind of both at how to strengthen their practice but also gain the tools they would need to be artists in Bogotá."
About the fair itself, Ms Gaviria went on to say that Artecámara, "quite unusual in the content of an international fair," is directed specifically at Colombian emerging artists with no commercial representation "in the hopes that this platform will make them visible, kind of internationally and among local professionals and to a wider audience."
She continued by stating that ARTBO has programmes "specifically directed at artists," and said she believes its entire programme is "directed at different parts or different segments of what composes the art scene."
"What I like to remember," she stated, staring off into the ether, composing her thoughts, "when we talk about galleries and curators and fairs and all sorts of programming, is that none of this exists – none of these contents could be formed – unless you have strong artists with the capacity to produce more and more. So in a way, all our initiatives are kind of aimed at artists, specifically in Bogotá. It's our mission."
When finishing up our conversation, I asked her who were some of her favourite artists. She demurred and answered coquettishly, yet with an air of diplomacy, "those artists I haven't discovered yet!"