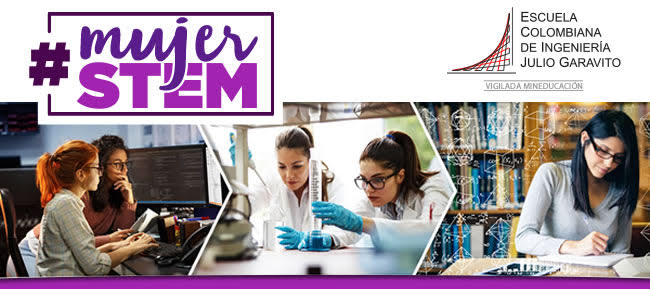 Did you know that in 2013, women only made up 37.6 percent of total researchers in the country? Colombia was below the regional average in a 2016 report from the UNESCO Institute for Statistics, which is one of the motivations behind #MujerSTEM on February 11.

---
In #MujerSTEM, seven leading speakers will examine some of the challenges and celebrate some of the achievements of women in the fields of science, technology, engineering, and mathematics (STEM).

"The goal of #MujerSTEM is to raise awareness and recognise the achievements of women in science, technology, engineering, and math, and to engage in dialogue about solutions for confronting the challenges girls and women face in these fields," said Izabella Woyames, International Assistant at the Escuela Colombiana de Ingeniería, an engineering-based university who are hosting the event.

The General Director of DANE, Colombia's national statistics organisation, Dr Juan Daniel Oviedo Arango will be giving the keynote speech at the free day-long event that marks the International Day of Women and Girls in Science.

Following his speech will be a presentation by Boise State's award-winning Dean of Engineering Dr JoAnn Lighty who will speak about what she has witnessed in these industries and her predictions for the future of women in STEM.
related: Gender equality, women working for less
In addition, Natalia Molano, an engineer and Co-Founder of Girls Change Latin America, will speak on the importance of STEM for vulnerable girls in rural areas.

"What is exciting about this event is the opportunity to listen to the stories of incredible women working hard so that girls can have opportunities to study and work in STEM," said Woyames.

To attend this free event, click HERE to register.
February 11, 8am-5pm
Escuela Colombiana de Ingeniería Julio Garavito, Autopista norte #205-59