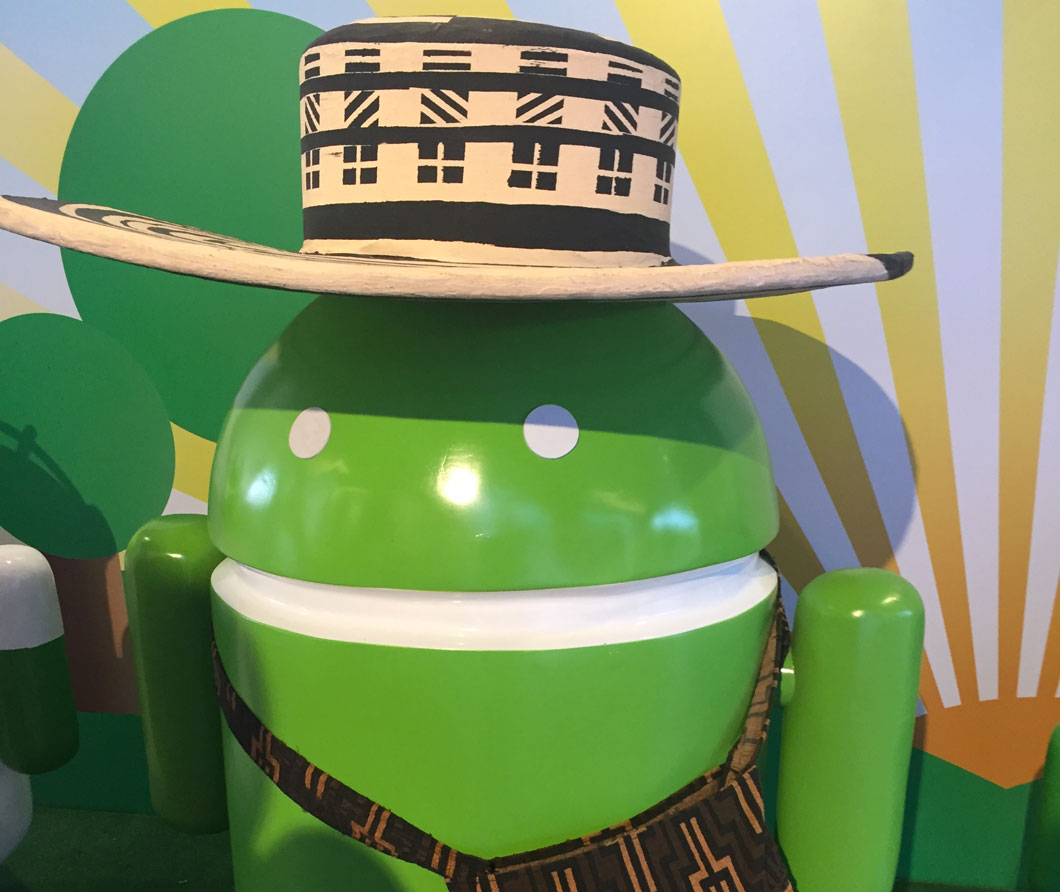 A lot of good can happen when you deliver on your mission to organise the world's information. This, of course, has long been the mission statement at Google, whose search technologies marked their 20th anniversary earlier this month.
To mark the occasion, the company held an invite-only event at Hall 74 to reflect on where the company has been, where it's going next, and what its innovations mean for Latin America.
They mean a lot.
When Hurricane Maria slammed Puerto Rico a year ago this month, for example, the company's Person Finder helped thousands of people reconnect through a few lines of code. Its SOS Alerts provided live updates and direct access to emergency resources. And its Crisis Maps provided critical information on shelters.
Shortly thereafter, the company's parent Alphabet Inc. launched stratospheric balloons as part of its "Project Loon" to deliver internet to remote areas of the island where cellphone towers had been knocked out. The balloons helped 200,000 people reconnect with loved ones through text messages.
In February, for example, a mother in Worcestershire, England, turned to Google to search for warning signs of leukemia upon seeing the same symptoms in her daughter as those of a seemingly healthy 13-year-old boy she'd learned about who'd recently died from the disease. Laura Handley's daughter, Tamzin, two, did indeed have the disease. Today, after chemotherapy and a bone marrow transplant, she is in remission.
"Technology is simply a tool," said Google Engineer Berthier Ribeiro. "We never forget the human dimension of what we're building."
Google's origin story should, by now, be familiar: While at Stanford University, two students named Larry Page and Sergey Brin devised a way to return more accurate results from an Internet that was unruly even then.
Initially dubbed "BackRub" but later named PageRank (after Larry), the pair's first innovation was to build algorithms that ranked Web pages not by their keyword density but by the number and quality of their backlinks – a indication in Web terms of a page's value relative to others on the same topic. Google's web crawling spiders were also better at indexing text on a page, which made its algorithms smarter in knowing what each page was about.
The pair's third innovation was the search bar, whose spare simplicity remains unchanged to this day.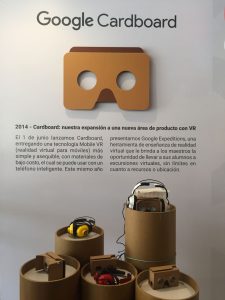 Google has come in for its fair share of criticism, partly due to its success that has prompted concerns over an information monopoly, but also accusations of tax avoidance and intellectual property issues.
Since its launch no technology company has held more sway over the growth of the Internet than Google. From search bar to autonomous car, its story has nearly eclipsed that of the Internet, the very medium it set out to organise. The simplicity of its interface and the accuracy of its results propelled the search engine's ascendancy to the top of the market, where it remains with more than 90 percent of searches globally. Its name is a verb understood in dozens of languages. Its parent Alphabet Inc. is well on its way to joining Apple and Amazon as another trillion-dollar company.
In comparison, Microsoft's Bing accounts for a mere three percent of all searches. Earlier engines such as AltaVista, Lycos, and Ask Jeeves are now either footnotes or punchlines.
Few other companies operate at the same scale as Google. "In 1998, we indexed 25 million pages – about the same amount of information you'd find in a typical library," said Adriana Noreña, Google's Vice President of Spanish-Speaking Latin America. "Today, we've indexed more than 400 billion – more information than you'd find in all the libraries in the world combined."
The company has continually improved its search services. For example: it now indexes images and video in addition to text. It made the move from desktops to mobile phones without a hitch. It integrated users' location data to help them better navigate their immediate surroundings. It introduced voice search. And its innovations in new technologies such as machine learning and artificial intelligence have added greater context to its search results.
"We don't innovate for a ten percent improvement," said Giovanni Stella, Google Country Manager for Colombia, Central America, and the Caribbean. "We build solutions that will improve things by a factor of ten."
This approach has certainly worked. With the recent exception of Facebook, no company has been more influential in shaping how we learn and even how we live. Its servers enable billions of searches every hour of the day, the combined effect of which gives the company a privileged window into what the world wants to know.
"It's a big responsibility that we take very seriously" added Noreña. "At Google we've stayed with our principles: being socially beneficial; avoiding unfair biases; protecting users' privacy; and maintaining the highest standards of scientific excellence."
Colombians themselves overwhelmingly prefer Google to any other search engine. With a market share of 96 percent, its home page is the de facto entry point to the Internet for the 67 percent of citizens who currently have access.
Related: Top 2017 searches in Colombia
These two data points will be key aspects to the continued growth of Colombia's burgeoning startup scene.
"I think we can support Colombia's growth on several fronts, particularly by improving the country's digital development," added Stella. "We work to generate awareness about what people can do with our digital tools and we encourage people to build solutions using them, either for a personal benefit or even to generate an income."
"We want to create products that reflect our users, so it's important for us to be where they are," added Noreña. "Colombia has tremendous potential for Google. However, the level of skills in STEM (Science, Technology, Engineering, Mathematics) is low in Latin America. Our philanthropic arm has many initiatives to increase the prevalence of these skills, particularly for women."
Twenty years is an eternity in Internet time. And for a company dedicated to creating the future such retrospectives are indeed rare. But Google's executives remain as committed to organising information and building innovative products to help solve the world's problems as they were two decades ago.