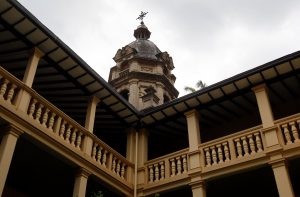 President Duque has proposed new education reforms along with the axing of the controversial 'Ser Pilo Paga' program. Translating to 'It pays to be smart', the program allowed many children from more rural areas to attend elite universities but over time was criticised as having starved public universities of funding. Duque has now charged the Ministry of Education to study various international models to replace 'Ser Pilo Paga' and arrive at a system whereby the government will shoulder half the financial burden with the universities.
Around 40,000 students benefited from the scheme and President Duque has assured that those currently within the program shall continue on uninterrupted. At a town hall meeting in Amaga, Antioquia, the President said the country has to "optimize resources to include more public universities in a free program to benefit the most vulnerable sectors."  
The 'Ser Pilo Paga' program was installed by former President Juan Manuel Santos in 2015. Years after its inception, the program was able to cater to around 10,000 students a year and was criticised for failing to meet the needs of the country. In addition to this, the program overspent by allowing students the choice of which university they could attend, resulting in many choosing more expensive private universities within the country's three most expensive cities (Bogotá, Medellín and Cali).
Tatiana Andia, a Doctor of Sociology, was one such beneficiary of the 'Ser Pilo Paga' program and chose the Universidad de los Andes for her undergraduate degree. She tweeted of her time as being a "experiment that transformed my university experience and that of all the students involved. That said, it is untenable that the state pays an exorbitant amount that increases private [university] enrollments without even receiving reimbursements."
According to Minister of Education Maria Victoria Ángulo, the program spent over two trillion pesos and, given the preference many young people had for private universities like Universidad de los Andes and Javeriana, resulting in a drain on public universities within the country.  
Colombia's Universidad de los Andes among Latin America's top ten universities
In addition to reforms within the tertiary education sector, Duque has also proposed reforms within primary and secondary institutions as well.
"For me education and culture are the antidotes of violence," the President said at a gathering involving the various heads of education around the country, "I believe very much in re-teaching values."
The primary tasks of his administration would be to reform the school nutrition program–a system that has been crippled by corruption– as well as focus on early childhood care, technology in education and ensuring children can successfully complete their high school diploma irrespective of social status.