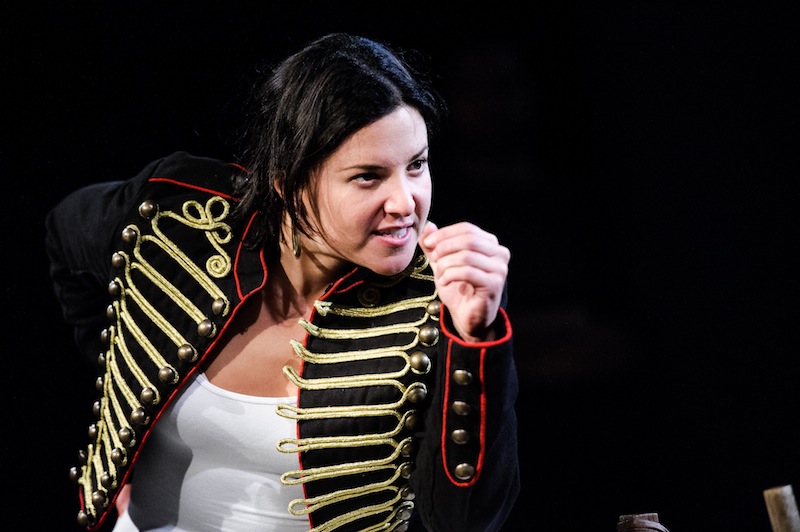 The story of Manuelita Sáenz, a show that touches on one of Colombia's less well known parts of history, is coming to Colombia. British-Venezuelan Tamsin Clarke from the Popelei Theatre speaks about the award winning play.
---
The story of Manuelita Sáenz had such an impact on writer-performer Tamsin Clarke that she turned it into a play. The 19th-century Ecuadorian revolutionary and lover of Simón Bolívar is important to Bogotá, as she used to live in the Candelaria, in the house that now holds the museum of traditional dress (Museo de Trajes Regionales). Although she is somewhat glossed over in the history texts, Bolívar is believed to have escaped capture once by jumping off the balcony at her house.
"It is the dream I always had for the show, to perform it on the soil she helped liberate," said Clarke. The show itself has won a clutch of awards in the UK, including the Three Weeks Editors award 2014 and the Nuestra Casa award 2013. Founder of the Popelei Theatre, Clarke is British-Venezuelan and therefore bilingual. The name of the theatre references the teasing she received when asking her Venezuelan family to speak 'properly' when she first visited the country. This tour will feature the Spanish version of the show, which is also a one-hander. Clarke is alone on stage, but is accompanied by Colombian guitarist Camilo Menjura, who provides musical backing.
Via a skype interview from her houseboat on the River Avon near Bristol, England, Clarke told The Bogotá Post all about the show.
"As well as Colombia," she said, "we've got Costa Rica, Panamá, Perú, Ecuador and hopefully Bolivia." Given the current political situation, she won't play Venezuela, and her voice dropped as she said: "I just made the decision this week. It's really sad, but the consulate said he couldn't let me go unless he was there too."
It is important for young women and girls to hear these stories of female strength and power so they can find role models. With Manuelita we want to give young Latin American women a culturally recognisable heroine from which to learn, one that speaks their language, sings their songs and has their image.

– Tamsin Clarke
Colombia stood out as one of the key highlights on the tour. "I'm really happy. As well as the theatre in Bogotá, we've got the two quintas, the Quinta Bolívar in Bogotá and the Quinta San Pedro in Santa Marta," the performer said. "I went last year, and it's amazing. You can hear the sea, you've got the sun beating down on you, it's perfect. The acoustics are amazing too."
I wonder about the appetite that Colombia has for this part of their history. "Last time I was [there], we had me dressed up in the street, outside the house, outside the balcony where she saved Bolívar, with a camera and a microphone," said Clarke. "The majority of young kids didn't understand at all. When I explained it to them they were all 'woah, amazing'. Older people knew more about the story though."
That's sad for Clarke who says: "I spent three years immersed in the story, so for me it's really strange that people don't know it. Come on! It's such a great story!"
I ask her what first called her to the story of Manuelita Sáenz, a relatively obscure character in traditional stories of Independence. "Why not Policarpa, for instance?" she asks, before going on to explain: "I discovered Policarpa when I was doing my research into Manuela and I do think she's wonderful. She has the whole martyrdom thing, too.
"With Manuelita Sáenz, though, she just really sang to me. I could see so many women in her and myself too. I thought, I can be like Manuelita, I can do that role. I don't want to focus on the tragedy. She died in poverty, she was cast out accused of various things, ignored, pushed to the side.
"I was so determined not to make that the story. I wanted to focus on the love that she had for Simón Bolívar, all of the work she did. You know, there's so much about generals and battles and war, but no one talks much about the work behind the scenes. Organising secret meetings, raising money, making uniforms and so on. There's so much spy work too. Policarpa, legendary as she was, doesn't go as deep as Manuela."
One of Clarke's main ideas with the story is to present it as an inspiration for women. "She battled her whole life. People called her a whore, they said terrible things about her." Like many women in history, she has plenty of obstacles to overcome. "She really broke through the barriers that were in front of her. Through infamy, she broke the rules of society."
She explains that it's important to her personally. "I'm not a woman in Latin America, but I have been around that culture for a lot of my life. Through my mother, my aunts, my grandmother, I've seen what it's like and some of the issues."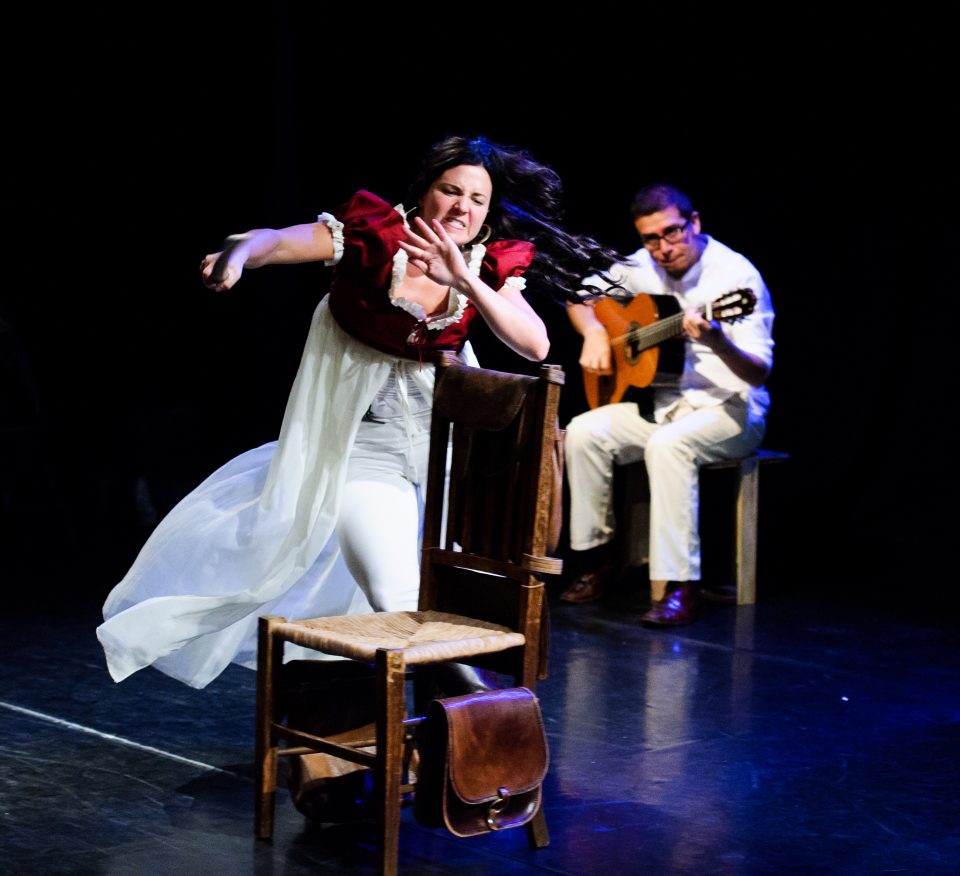 I'm intrigued to know what lessons Manuelita Sáenz can give contemporary women. Clarke is clear on this: "She teaches [women] to do what they want to do. She had to leave her husband [even though that's a bit of a myth] to be with Bolívar and she never worried about how people perceived her."
That's relevant even today, according to Clarke. "There's a bit of a responsibility in Latin culture about being a woman, that you have to do certain things, and you can't do others. Manuela broke gender responsibilities, she wore trousers, she rode on horseback. Even Bolívar told her that she should calm down, that she had to respect society more. Her response was 'fuck off! If the rules say I can't be with you, then I can't respect the rules'."
At a time when women worldwide are being encouraged to stand up for themselves, to not be afraid to be seen as aggressive or forward, Manuela has a lot to say to us. "She was so strong and adamant in her thinking. She really believed in Bolívar, in his vision of Gran Colombia. Right or wrong, she fought for that, which can always be a good thing. It is important for young women and girls to hear these stories of female strength and power so they can find role models. With Manuelita we want to give young Latin American women a culturally recognisable heroine from which to learn, one that speaks their language, sings their songs and has their image."
The play will be showing at the Teatro ACA, (Calle 11 #2-78) on July 14 & 15. Tickets cost $25,000 and doors open at 7.45pm. It will also be on at La Quinta de Bolívar, (Calle 21 #4-30) on July 16 at 12pm.
If you're outside Bogotá, you can catch it on July 21 & 22 at the Teatro El Poblado in Medellín and La Quinta de San Pedro Alejandrino in Santa Marta on July 24 at 7pm.
---