Going to study in another country used to be a privilege only of the very rich in Colombia, but that's not true anymore. Each year, more and more Colombians are choosing to look overseas to further their professional horizons, whether to improve their English or to obtain a postgraduate qualification. But what do you need to know if you're considering taking this step? And how can you get the most from the experience?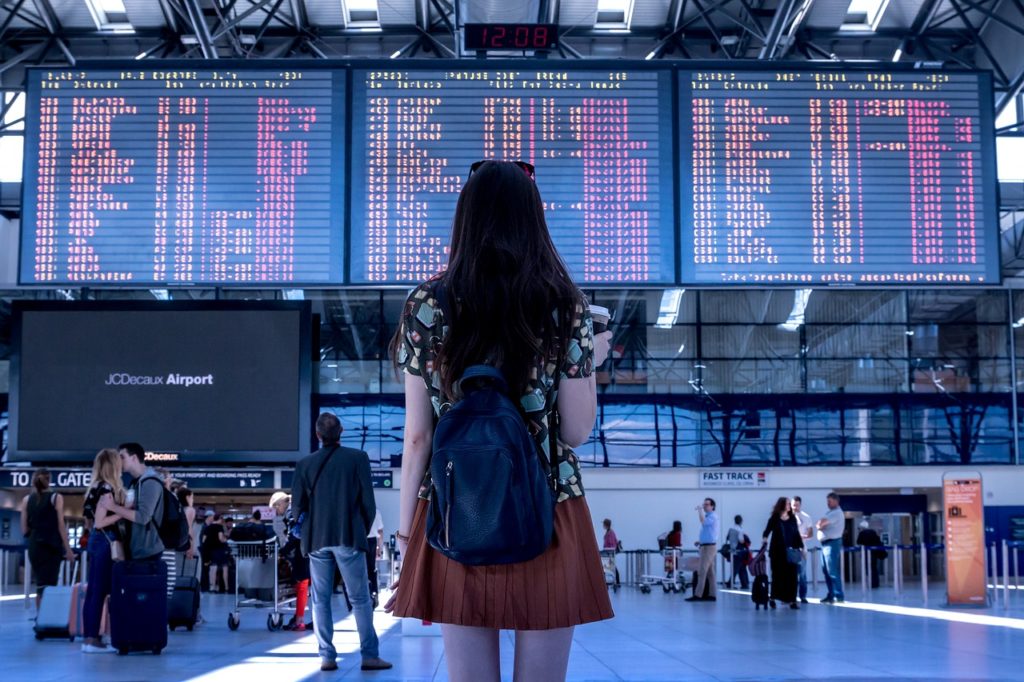 In this article, we look at some of the questions to keep in mind if you're keen to continue your education outside of Colombia.
What's your objective?
The first thing to think about is why you want to study abroad. Are you looking for a one-month immersion English course, or a full Master's degree? Are you looking for a break from Colombia, or a course that might allow you to stay in your host country after you finish?
All of these are exciting options… but if you want to find something that works for you, you need to be honest with yourself about what you're really looking for. For example, if you're primarily looking for the experience of living in another country, then there's no need to pay for an expensive university to do that.
Once you've decided on what you want, research is key. Investigate the options, see what's available, and don't be afraid to ask questions. Additionally, remember that most universities can put you in touch with ex-students, who can tell you all about their experiences.
If you're thinking about doing an undergraduate or postgraduate degree in another country, then make sure that you've got the necessary English level and certification for it. The IELTS exam (International English Language Testing System) is the best option, being accepted at almost all international universities, although the TOEFL exam (Test of English as a Foreign Language) will also be accepted in North America.
Related link: Speaking English in a Foreign Land
Show me the money
It's no secret that studying abroad can be expensive. Tuition, accommodation and other expenses soon add up, which is the main factor that discourages people from the idea of going abroad.
However, there are options. As Andrea Palacios from the agency Blue Studies International says, "In addition to the benefits offered by language institutions and universities in terms of discounts and scholarships, financial institutions have developed products so that students, if necessary, can not only finance their studies but also their maintenance."
It's also important to note that funding isn't just for academic high flyers. Talking about students with lower grade averages, EdCo LATAM's Simon Terrington adds that they "might not get government scholarships, but they still get scholarships from universities."
Again, research is important here: many scholarships are available, as well as regional awards for Latin American students, so it's a very good idea to check all possible options carefully to see what you might qualify for.
Another question to ask yourself, if, for example you're considering an advanced business degree, is whether it's worth the extra expense to study at a higher ranked university. For many Colombian employers, an MBA is an MBA, and it doesn't really matter where you got it. As Terrington says, "There's a lot of students who've got MBAs from lower ranked universities, who are going to jump into the same kind of jobs as some who've got an MBA from Durham."
Location, location, location
The academic field is now massively competitive, and many places around the world are doing their best to attract your attention.
Perhaps the most important consideration when trying to choose a possible destination is what you actually want to study, and which place would fit those needs the best. However, aside from academics, the lifestyle of your prospective host country and city should also fit your personal requirements.
Andrea Palacios comments, "Australia and New Zealand are the most attractive destinations for our students. Not only for the quality of life which can be found in these countries, but for the diversity of cultures, the mix of nationalities and the cities that adapt to the needs and objectives of each student."
For English courses, there are some particularly interesting options. Malta, for example, has become a very popular destination for aspiring English students in recent years, and given its Mediterranean location and mild climate, it's not hard to see why.
Expert assistance
Although there is a lot of research you can and need to do yourself, there's also an important place for expert help when choosing the best option: there is a growing number of agencies in Colombia wanting to benefit from the increasing number of students looking to study abroad, and they can offer attractive prospects.
Per Andrea Palacios, "Studying abroad is a life project, which is why students should be careful when choosing the agency that advises them. The main advantage of going to an agency is that our students have the support, clarity, confidence and security in the experience they are looking for."
Another helpful suggestion is to attend one of the many fairs focused on studying abroad. This would be a useful opportunity to find out a lot more about the options available to you, and ask all and any questions that you may have.
Some upcoming study abroad fairs in Bogotá are:
Study UK Fair 2019 Saturday, 28 September, 10am-6pm (Grand Hyatt Hotel)
Expo Exterior 2019 Saturday, 5 October, 11am-6pm (Hotel B3)
Expo Posgrados 16 & 17 November 2.30pm-7pm (Parque – Museo de 'El Chicó')