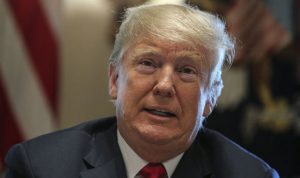 US President Donald Trump will not be visiting Colombia this year as a scheduled trip to the country has been cancelled for the second time this year.
The trip had originally been planned to coincide with the G20 summit in Argentina but the US President will now proceed straight to the meeting of global leaders without first stopping by in Colombia.
Originally planned for the first week in December, the meeting was expected to cover security, counter narcotics, and regional affairs; particularly the worsening humanitarian crisis in Venezuela.
Trump met recently with Colombian President Iván Duque while the latter was visiting New York for 73rd Session of the UN General Assembly.
The issue of drug-trafficking was a major discussion point between the two countries in that meeting and it continues to be a matter on which the US President has voiced his firm opinions. Colombia remains the largest cocaine-producing nation in the world–well beyond Peru and Bolivia–and the fact hasn't gone unnoticed by the current US administration.
At the time, Duque stated that Colombia wants "to continue the efforts against illegal drugs.  It's not only prevention but it's also dismantling the cartels. So we're very committed."
Colombia is a close ally to the US and National Security Advisor Ambassador John R. Bolton recently affirmed that point, saying that "likeminded leaders" like Duque were "positive signs for the future of the region" in the face of differing ideologies in other parts of Latin America.
Increased concern over the state of Venezuela has been an important talking point between the heads of state with neither party willing to speak publicly about possibility of a military intervention to depose Venezuelan President Nicolas Maduro.
Instead, these topics will have to be shelved for this year as Trump attends the G20 summit without a halt in Colombia. Leaders at the G20 summit will include Russian President Vladimir Putin, Chinese premier Xi Jinping, German Chancellor Angela Merkel and UK Prime Minister Theresa May.