As local schools end the calendar year and private schools and daycare facilities close their doors for nearly a month, we look at some of the ways you can keep kids engaged this December and January.
---
While children rejoice at this time of year because they have a long break from school, it can be a stressful time for parents who have to balance work, the holiday season, and keeping their child or children engaged for a month or more without school or daycare. Bogotá offers a variety of options to keep your kids occupied and their brains stimulated throughout the season.
Camps & organised holiday activities
There are a range of special activities and day camps available this time of year that will entertain and educate your kids.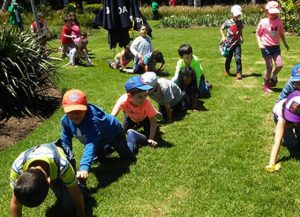 Science camp at the Botanical Gardens (November 27 – December 11)
Workshops dedicated to everything from birds to reptiles and natural Christmas gifts to fungi. Ages 5 – 12.
Calle 63 #68-95
www.jbb.gov.co
Call (031) 437 7060 Ext. 1033
School of Musical Theatre at Misi Producciones (December 4 – 22)
Music, theatre and dance classes that culminate in a show for parents. Ages 3 ½ – 17.
Calle 103B #51-11
www.misi.com.co
Astronomical holidays at the Planetarium
Discover the stars with four days of space-related activities. Ages 4 – 17.
Calle 26B #5-93
www.planetariodebogota.gov.co
Polar camp at The Little Gym (November 20 – December 22)
Weekly courses available, mixing physical activity with crafts, cookery and music. Ages 2 ½ – 6.
Locations in Rosales and Chicó
www.thelittlegym.com.co
Divercity
The mini-city in a mall which gives kids the chance to play at being doctors, firefighters, pilots and other roles will announce details of their holiday programmes in late November.
Santa Fe Mall, Autopista Norte and Calle 183
www.parquedivercity.com/
Multiparque
The theme park offers vacation activities for groups as well as being a great destination for a day trip during the holidays.
Autopista Norte #224-60
www.multiparque.com
Call (031) 747 0348
Holiday clubs
If you're a member of one of the city's clubs – sports, country, or community – be sure to check for special offerings this season. For example, CAFAM offers holiday clubs and sports for ages 4 – 16.
Day trips outside Bogotá
For parents with a more flexible schedule, there are many fun activities not far from the city that will make for some lasting memories.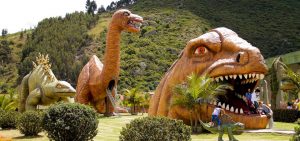 Jaime Duque Park
An amusement park offering a zoo, museum, rides, restaurants and replicas of some of the wonders of the world. The park is also a foundation raising money to help conservation efforts in Colombia.
Km 34 Autopista Norte, Tocancipá
www.parquejaimeduque.com
La Reserva Biopark
A great place for a day of bird watching and walking. Children have the opportunity to meet rescued animals.
Cota, Cundinamarca
www.bioparquelareserva.com
Tourist train to Zipaquirá
The tren de la Sabana is a fun experience on an old steam train with live music and views of the beautiful countryside along the way. The trip allows an hour and a half stop to visit the Salt Cathedral in Zipaquirá and another two hour stop in Cajicá for lunch and meandering.
www.turistren.com.co
Rock climbing in Suesca
62km from Bogotá, you will find one of Colombia's most popular destinations for rock climbing, hiking and other adventures in Suesca. Many local shops provide equipment and guides.
www.suesca.com
Free
Get inspired by some free (or at least low-cost) ways to entertain your kids throughout the break.
Visit a local library or bookshop
Several bookstores host free public reading events for children. Art Books Librería in Parque 93 and Cabrera have afternoon readings on Saturday or Sunday, respectively (www.artbookslibreria.com). The Librería Lerner in Parque 93 hosts free readings for children every Saturday at 3pm (www.librerialerner.com.co).
A day in the park
Pack a picnic and head out to one of the many wonderful parks in the city. Some of our favourites include Parque el Chicó which has a museum and several playgrounds for various ages; the Jardín Botánico (Botanical Gardens) with plenty of interesting plants to explore as well as regular events; Parque El Virrey, a long green space with several playgrounds and walking paths.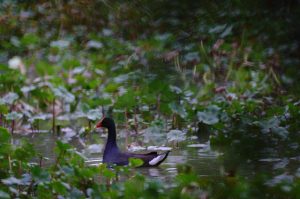 Nature and hiking
Get an early start and visit some of the city's many guarded trails and nature parks. Visit the wetlands (humedales de Bogotá), where more than 150 species of birds have been spotted.
Check the website for recommended hikes and park hours, www.humedalesbogota.com/humedales-bogota/
Download the City Kids app
Find a regularly updated list of kid-friendly events, parks, restaurants and much more in this free app, currently only for iOS.
Celebrate local traditions
Whether you're a local or an expat, Colombia's many holiday traditions offer special opportunities to stay in and get crafty. Make greeting cards and/or bake holiday treats for your neighbours, portero, etc.; make paper lanterns for Candle Day (Día de las Velitas) on December 7; learn Colombian Christmas carols in preparation for Las Novenas, December 16 – 24; make paper crowns for Epiphany (Día de los Reyes Magos) on January 6.
---
This article originally appeared in edition 49 of The Bogota Post. Réna Barlow recently moved from Zurich, Switzerland with her husband and their two-year-old. She is a native Californian, foodie, freelance writer and marketing consultant.