The country has seen over a week of mass protests. Here's a quick rundown of some numbers that stand out from the national strike so far.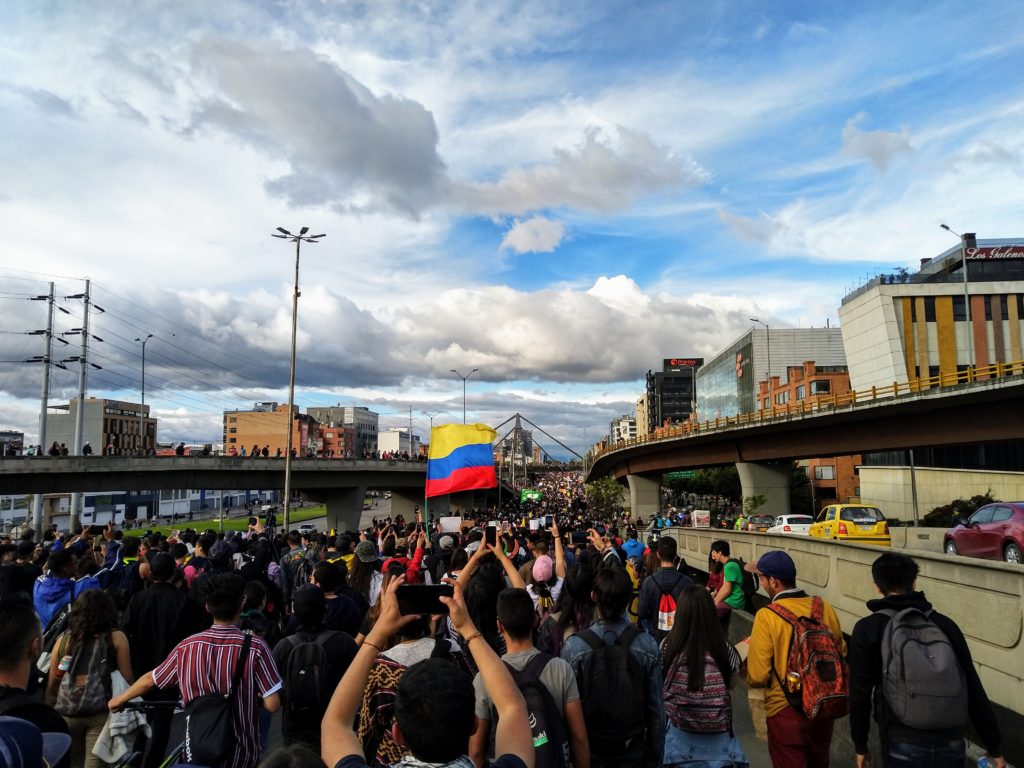 When the National Strike was announced for November 21, no one could really say what was in store for Colombia. As the protests enter their ninth day, here's a quick wrap up of what's happened so far.
In preparation for the first day of the strike, the government employed 170,000 officers for security enforcement and closed all of its land and sea border crossings. Two days prior, police also searched the homes of 27 people thought to be involved in the protests.
Thursday, November 21, brought a conservative estimate of 250,000 people from all backgrounds out onto the streets across the country to join the paro nacional or national strike. The day began peacefully in the capital, where at least 34 different marches took place but saw some ugly scenes in the afternoon when riots between protesters and ESMAD riot police erupted.
The events of Thursday left 68 bus stations vandalised and the TransMilenio remained out of service on Friday. It also moved the government to enact a curfew in Bogotá from 9pm–6am on November 22. The last time that happened was in September 1977, when the capital faced labour riots which left 13 dead, more than 100 injured and more than 4,000 arrested.
So far in this national strike: According to the BBC, at least four people have died and 533 were injured – 351 of them were protestors and 182 police. The Fiscalia says that 172 people were arrested.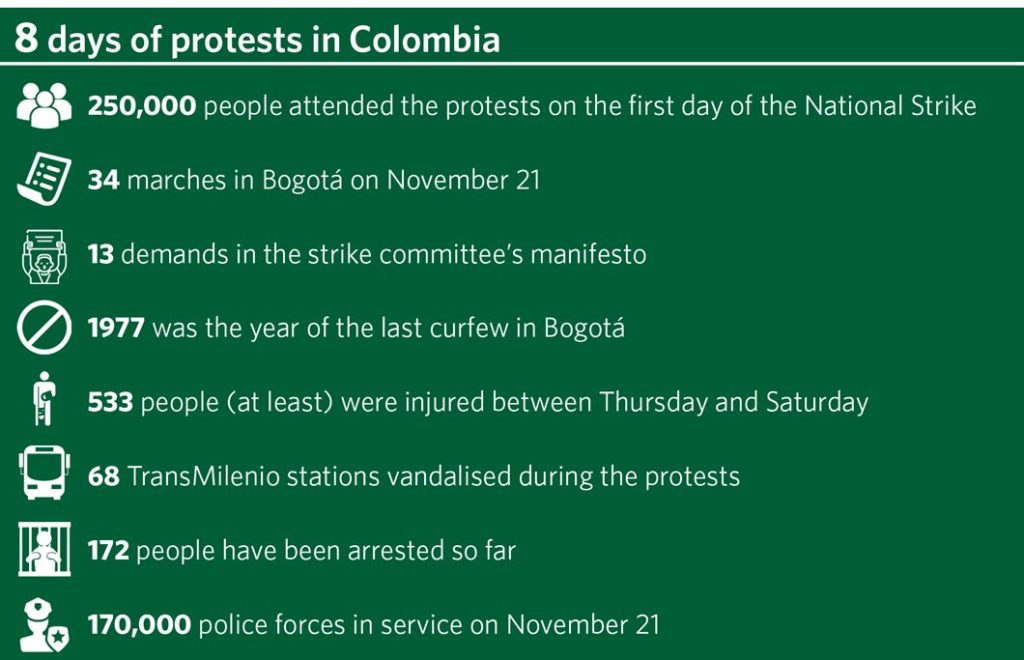 The death of 18-year old protester Dilan Cruz shocked the nation. He was shot by ESMAD riot police on Saturday and passed away on Monday after several days in intensive care at San Ignacio hospital. According to the autopsy report, he was killed by the impact of so-called 'bean bag' shots which caused severe and irreversible brain damage.
Earlier this week, the national strike committee published a list of 13 demands to the government. The manifesto includes the withdrawal of the draft tax reforms, dissolution of ESMAD, and a call for the government to fully implement the peace agreement signed in Havanna in 2016.
What has been happening during National Strike? Read all of our coverage.
Members of the committee met with President Duque on Tuesday but left because he wanted them to participate in the Gran Conversacion Nacional rather than discussing their manifesto. They told press immediately afterwards that the protests will continue and insisted that the government needs to listen to the demands of the Colombian people.
As we head into the ninth day of protests, there is no end in sight.