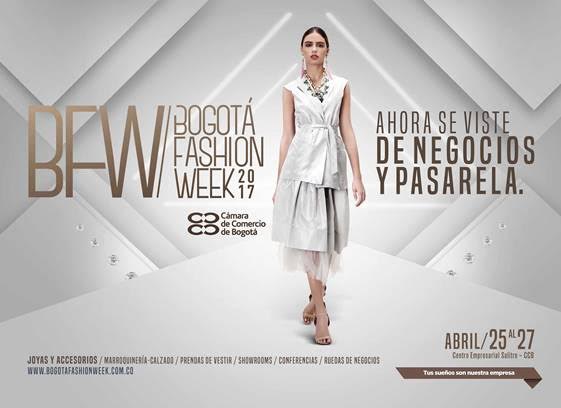 Bogota's Chamber of Commerce embraces Bogotá Fashion Week in a bid to highlight the city's design potential. Phoebe Hopson chats to three absolutely fabulous designers about the upcoming showcase.
---
For the first time, the Cámara de Comercio de Bogotá (CCB) is hosting Bogotá Fashion Week 2017 (BBW). An event aimed at showcasing the finest in local design and to firmly stamp Bogotá's place on the world's fashion map. "It's much more than catwalks, it's business," says CCB Vice President for Competitiveness and Shared Value Marco Llinás Vargas. "It's positioning Bogotá and highlighting the design potential."
The decision to buy the rights of BFW is part of the CCB's wider strategy to expand the city's creative – otherwise known as the 'orange' – economy. This sector, which also includes music and the audio-visual arts already makes up 3.3% of Colombia's GDP, of which Bogotá contributes 92%.
While this is their first large-scale fashion event, the CCB has been supporting the fashion sector for over 13 years. In a press release, CCB president Mónica de Greiff expressed her support: "We firmly believe in the potential of the creative industries in Bogotá and Cundinamarca and their leading role in the national economy." The CCB is also behind big annual creative events such as ARTBO, Bogotá's international art fair; BAM, Bogotá Audiovisual Market; and BOMM, Bogotá Music Market.
The event will be held from April 25 to 27 at the Centro Empresarial Salitre and will include a range of activities from showrooms, performances, catwalks, business seminars and pop-up stores. While the catwalks are invitation only, the general public can register to attend on Wednesday and Thursday (April 26 and 27) to catch the 35 designers.
Jeweller Liliam Medina's new collection is inspired by the Magdalena River. Her simple but beautifully crafted silver pieces resemble the nature found alongside its banks and the myths surrounding the water, both integral parts of Colombian identity. Medina uses her industrial design background to work the natural world into wearable items. Examples include an elegant filigree necklace resembling a bird's nest and the ring with wide petals sitting elegantly on Medina's hand when I meet her ahead of Bogotá Fashion Week. "I've always loved rings," she says, "but I feel naked if I go out the house not wearing earrings."
Fun fact: Medina believes that style has no rules.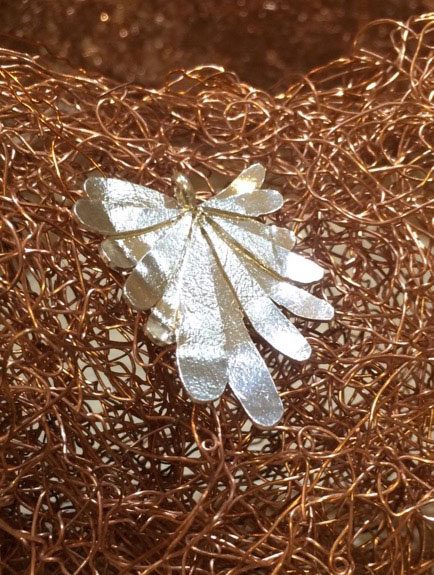 This passionate duo have only been on the scene for three years but have gained considerable momentum with their range of women's lingerie, earning the respect of women from 25 to 65 years of age – who all know how to love themselves the way they are. Although beautifully designed, Faride Cano Ramo and Roberto Peña's inspiration came from a practical desire. "We wanted to make something for women, for their every day," says Faride.
The brand takes its name from two words: braga, meaning  women's underwear and the Arabic word baraka meaning divine blessing, for them this refers in particular to the gift of nature. The brand aligns style with well-being; their line Sagrada takes inspiration from the Sumapaz Páramo, a unique natural wonder attached to Bogotá. La Bracka's packaging is made from recycled sugarcane and their knickers contain micro antibacterial particles and aloe vera. It's an all-Colombian product made with lots of love.
Fun fact: La Bracka are a creative bunch, they design and weld together their own stalls and plan on shaking up the traditional catwalk.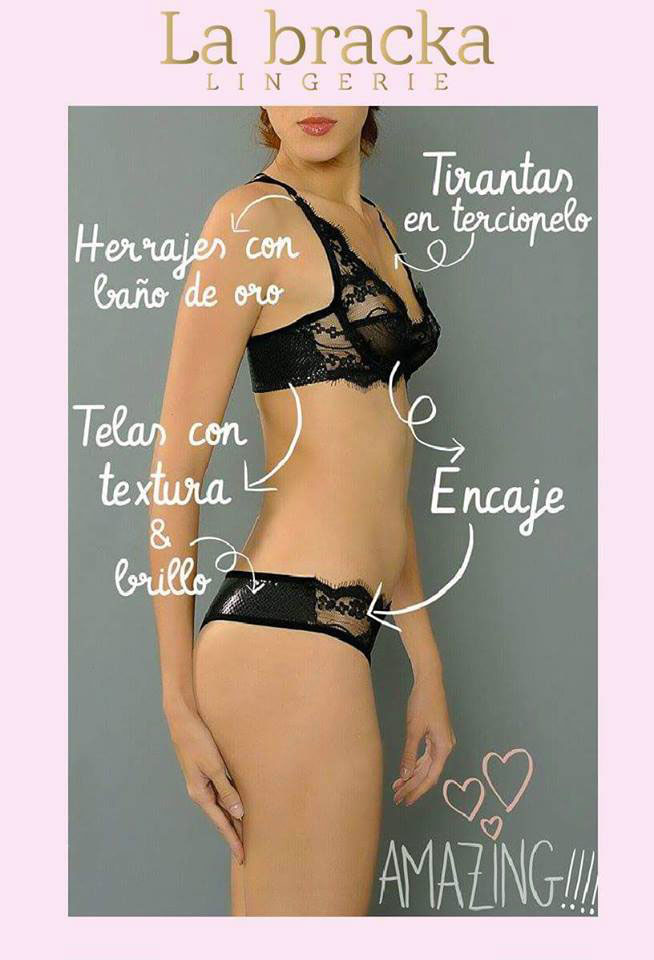 Visual artist Juliana Mejía's new collection Invierno Tropical blends the tropical with the seasonal. "It's to put colour in life," explains the chic Mejía who is inspired by cities and architecture. Her elegant leather hangbags are adorned with colourful fruit and handcrafted embellishments. Mejía, who already has a high-end shop in El Retiro and clients in the US, is confident about Colombian fashion. "It's a great time, we are taking the world by storm."
Fun fact: Mejía loves colour, but she never mixes orange and black. Style is something she feels develops with age.
---