SOFA may be over, but Bogotá geek culture is alive and kicking. Here are some of our favourite shops from the festival.
---
Small yet perfectly formed
If you like your collectables on the tinier side of the spectrum, then swing by Kaleidoscopio Taller, which boasts more than 1,000 comic-themed Lego figures. Just the amount of different Batmans (Batmen?) will give you plenty to choose from, not to mention the Avengers and Star Wars figures too. Their tiny Chewbaccas look just as angry as their larger counterparts.
A twist of the knife
You'll soon get the point of Hobbies, Colecciones y Decoraciones's impressive katanas, which range from $300,000 to a million. Don't expect to fully live out your Kill Bill fantasies though: these steel blades are blunted and purely for display purposes. The stand also featured walking sticks with a concealed dagger… Might be just the thing if you enjoy late-night walks through Bogotá.
Related: SOFA stories: chats with people at this year's geekfest
Merlina's kinda freaky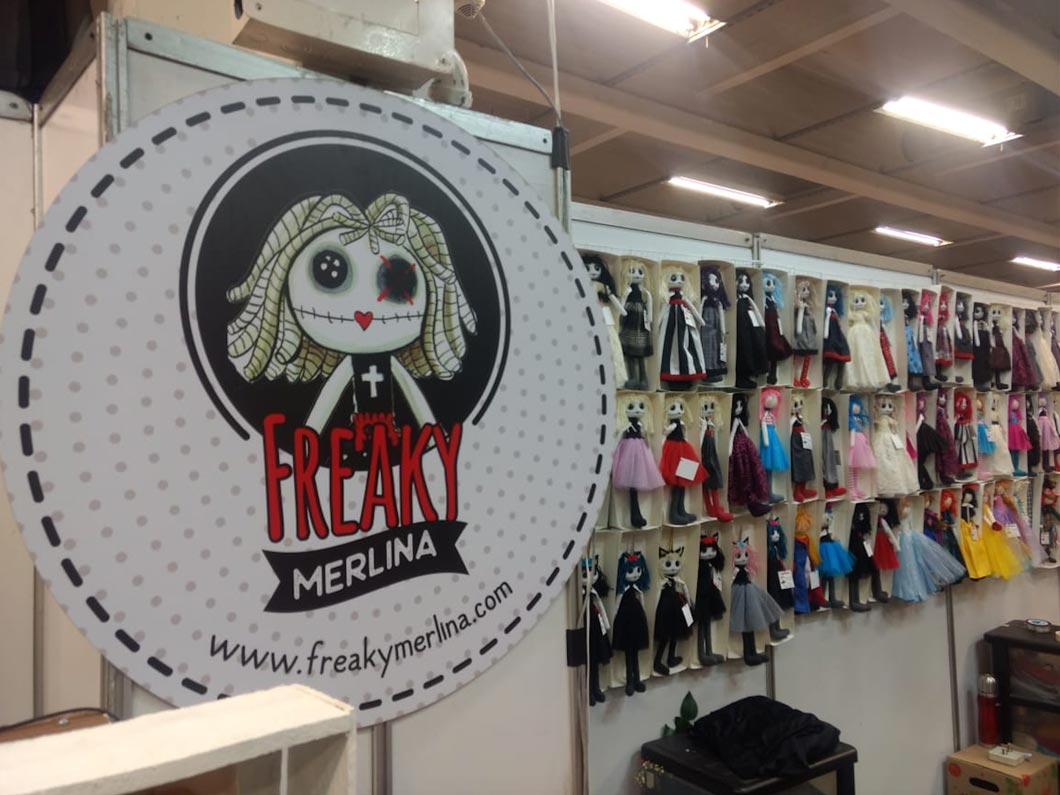 Fed up with voodoo dolls and voodoo canapes? Try Freaky Merlina. Designer Nohora Guzmán makes beautiful handmade dolls. Each doll ($30,000-$60,000) is a unique creation reflecting hours of work, so there's no off-the shelf selection to be had. There are some dolls influenced by films and classic figures, and others that are original designs. She'll also make specialised dolls to measure if you ask nicely.
Kings of the castle
Spanish reading skills not up to scratch? Why not check out By the Book Geek? They boast a selection of graphic novels in English easily equal to that they have in Spanish. They were offering a 50% discount at SOFA, so we filled our boots (well, messenger bag). You won't get that now, but prices are still reasonable, especially given that they're in a foreign language.
Graphic content included
The Mountain with Teeth's stand was the perfect place to load up on some new graphic novels, signed by the Spanish illustrator Alejandra Gámez herself. "I've been hoping to come to Colombia for a couple of years", she told us, "so I'm really enjoying the fair." Visit her website if you want to get hold of some goodies now.
Mutant attack!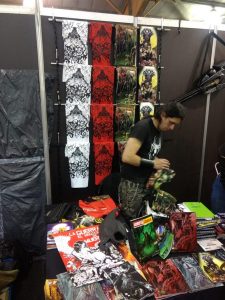 If you prefer your comics more local, Mutant Corp comics could be right up your street. Illustrator and one half of the brother-owner duo Johann García took time out to talk to us about his project. "We tell different stories about different Colombian legends and characters," he said. For those of you bored by endless revisions of Wolverine or Batman, Mutant provide a great opportunity to support local talent and find new stories.
Dawn of the Replicants
A large part of the upstairs of pavilion 3 was taken over by robots in their many different guises, and we dropped by to have a look at everything up to and including robot wars in full flow. Robot School is a particularly interesting enterprise, which currently helps around 15 schools to develop robot-building projects. To make a Bluetooth-controlled car which you can drive around via your phone you just need one of their kits, which start from $90,000. Just remember to find a good hiding place if it seems keen on taking over the world.
---
By Phil Stoneman and Oli Pritchard