"I'm going to leave a legacy" – we speak to Ana Sanz in our series on local bands at Festival Estéreo Picnic 2023
We caught up with Ana Sanz on the eve of the release of her EP 'Kinesis', a quartet of songs that swing between ethereal dream-pop and guitar-driven indie soft rock. She's bright and excited to talk to us, telling us the beautifully melancholic new track 'Capullo' is her favourite song. "It's for when you're feeling like you had a really long day and you want to be in your cocoon at home."
The local singer-songwriter has had a dizzyingly quick career ascent leading up to this point. She first dabbled at home in 2020's endless lockdowns in Bogotá. "I was alone in my room and I met a friend and we started making music virtually. I didn't [see] myself being an artist, but I always wanted to."
Fast forward to 2022 and Ana was pegged as an up-and-coming artist by Revista Shock as well as scooping up a spot at Festival Estéreo Picnic 2023.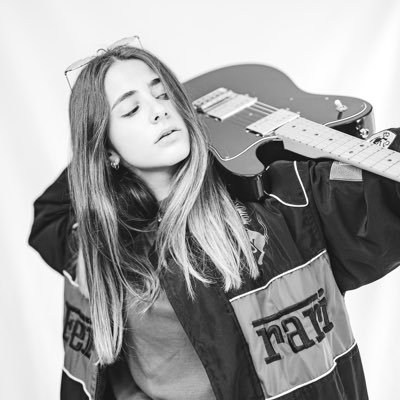 "I love mixing all the genres", she tells us. She describes her music as "a fusion between rock, pop, funk, electronic" but we'd say there are some hints of shoegaze and dream-pop thrown in for good measure. 
It's a bizarre career path – starting in the pandemic meant that Ana had two years between starting out and playing her first live gigs. "My first concert was a mess" Ana laughs, but assures us things will be different at Festival Estéreo Picnic: "It's going to be an amazing mess."
Ana describes the opportunities that have come since the days of lockdown experimentation, and the chance to perform on an Estereo Picnic stage as "life-changing". From home studio to small stages to the country's biggest event, Ana's star is rising. "It was a massive change and it was really immediate. I had to learn really quickly to become who I am on stage."
Since finally escaping her bedroom and letting loose on the stages of Bogotá, Ana has developed somewhat of a "double-personality" she explains. "When I am on stage something possesses me and I become la tía, like the typical aunt from Latin America that dances and is extravagant. I love it because it makes me more comfortable."
That makes it all the more surprising to hear her talk of her struggles with imposter syndrome and anxiety, telling us she worries about "what happens if I break my voice or I fall on stage." For all the power of her music, there's a softer side too, and it's something she embraces. "For a heartbreak or being in a sensitive place, if you're ever feeling that way you can listen to my music."
She pauses and smiles before adding: "I'm going to do something in my life. I'm going to leave a legacy." That starts this coming Thursday at Festival Estéreo Picnic 2023.

Make sure to get yourself down to the Banco de Bogotá stage at 16:00 on Thursday 23rd March to see Ana Sanz transform into 'la Tia'.