The brutal murder of Valentina Trespalacios, a popular young DJ, has shocked Colombia.
The body of Valentina Trespalacios was found in a discarded suitcase in Fontibón on January 22. The murder of Trespalacios, a popular electronic music DJ, has sparked a national outcry, and media reports have been filled with details of her final hours.
Yesterday the primary suspect, John Poulos, was arrested in Panama before boarding a plane to Turkey. Trespalacios and Poulos had been romantically involved before her murder and his rapid exit from the country.
Today, the Fiscalía, Colombia's state prosecutor, has issued an arrest warrant and extradition request for Poulos, an American citizen. According to El Tiempo's initial reports from Panama, he claims he is innocent and blames the mafia. If he is found guilty of femicide, he could face up to 40 years in prison.
Who was Valentina Trespalacios?
Valentina Trespalacios was a 23-year-old DJ with a promising career ahead of her. A student at Universidad UNINPAHU, she had almost 16,000 followers on Instagram and had performed in clubs in Colombia as well as internationally.
"She was approximately four years into her DJ career," her uncle, Carlos Trespalacios, told El Tiempo. "She had done very well, she had a very promising future, so much so that she hung out all over the country, in the best nightclubs. She also went to many parts of South America."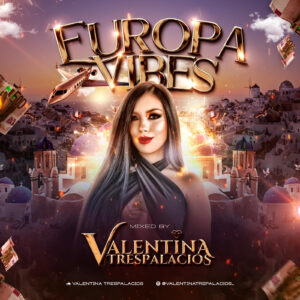 Trespalacios was last seen clubbing near Parque 93 in Bogotá on Friday night. According to El Espectador, she got into a ride-share car at 3 am with John Poulos to continue to another club in another part of the city. Authorities have offered a $20 million peso reward for information that helps them who was responsible for her death.
Initial reports from the national forensics authority, Instituto Nacional de Medicina Legal, suggest Trespalacios died by strangulation. According to its report, she had been suffocated by rope and found bruises caused by a blunt object.
Last night crowds gathered at a candlelit vigil to protest the femicide of Valentina Trespalacios and all violence toward women. "We demand #JusticiaParaValentina Trespalacios, a young 23 year old DJ," tweeted Feministas y Plebeyas.
Femicide in Colombia
While Colombia has passed some heavy legislation to tackle femicide and gender-related violence, it remains a serious issue, with state prosecutors branding it an "epidemic". Sadly, impunity is high.
Introduced in 2015, the Rosa Elvira Cely law made femicide a specific crime, separate from homicide. The law was passed following the rape and murder of Rosa Elvira in the Parque Nacional.
Read more: Making femicide visible
According to the Observatorio Colombiano de Feminicidios, which tracks femicides in the country, there were 612 femicides in Colombia last year. The figure was down slightly on 2020 and 2021, but is an increase on the 574 femicides in 2019, before the pandemic.
The movement #NiUnaMenos has evolved across Latin America as a response to gender-based violence. The feminist movement has grown massively in recent years in the whole continent, and Colombia is no exception.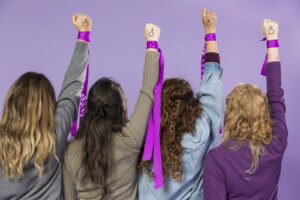 Bogotá mayor Claudia López has introduced a number of measures to try to tackle violence against women. The capital's first female mayor has tried to make women's rights and protection a priority.
Most recently, the city strengthened its 'Línea Púrpura' – a free support service where women can access psychologists, social workers, lawyers, and nurses by phone or WhatsApp. This week, López also gave more support to women's protection units in her policing announcement this week.
Unfortunately, cases like Trespalacios's murder show that these crimes are an ongoing issue in both Bogotá and Colombia. There's often a lot of attention in the days and weeks following a crime, but what matters is whether justice is eventually done. Colombia's justice system has already failed too many women.