Thousands of people took to the streets yesterday, sporting purple and green pañuelos to mark International Women's Day in Bogotá.
The air was thick with spray paint fumes and shouts of "les molesta el trancón pero no la violación", as demonstrators gathered on Women's Day in Bogotá to express their anger and grief at the high incidence of femicides and domestic and sexual violence in Colombia.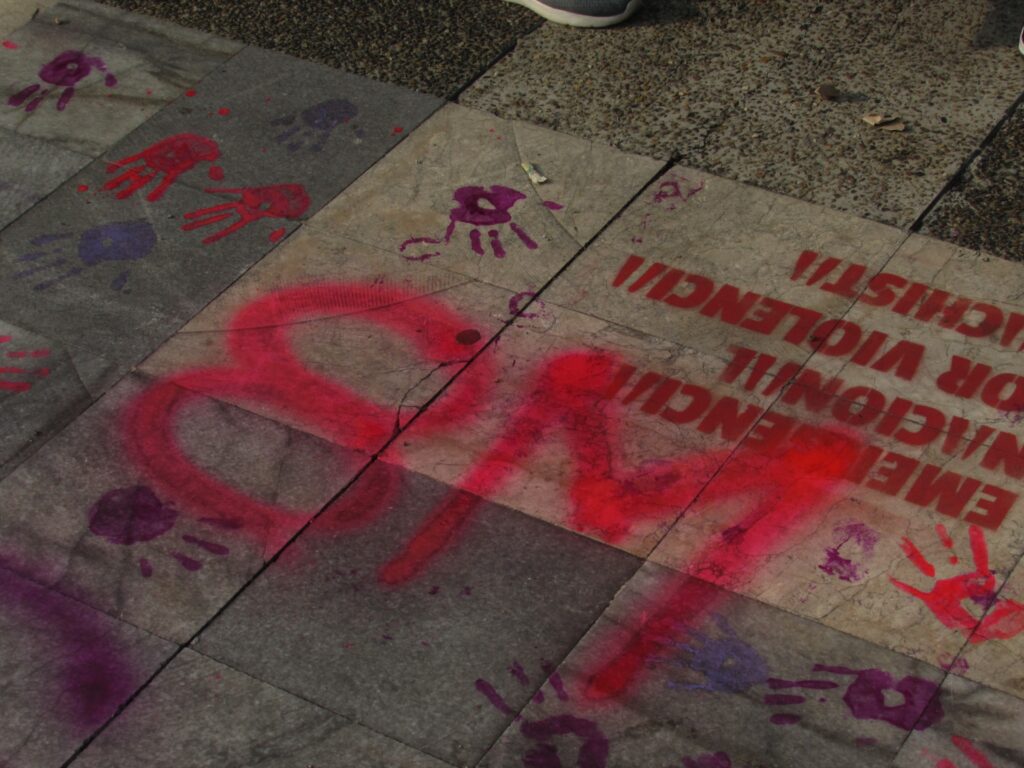 Last year 612 femicides were recorded in the country, and just 68 days into 2023, this year's confirmed number has already reached 55 according to the Observatorio de Feminicidios de Colombia. Those numbers are likely to rise as the cases are investigated and more confirmed. Many of yesterday's placards referenced the recent murder of 23-year-old DJ Valentina Trespalacios whose partner is under investigation after her body was found in a suitcase.
Activists point to high levels of impunity for perpetrators as a key factor. Problems with police treatment of victims also contributes to underreporting of violence against women.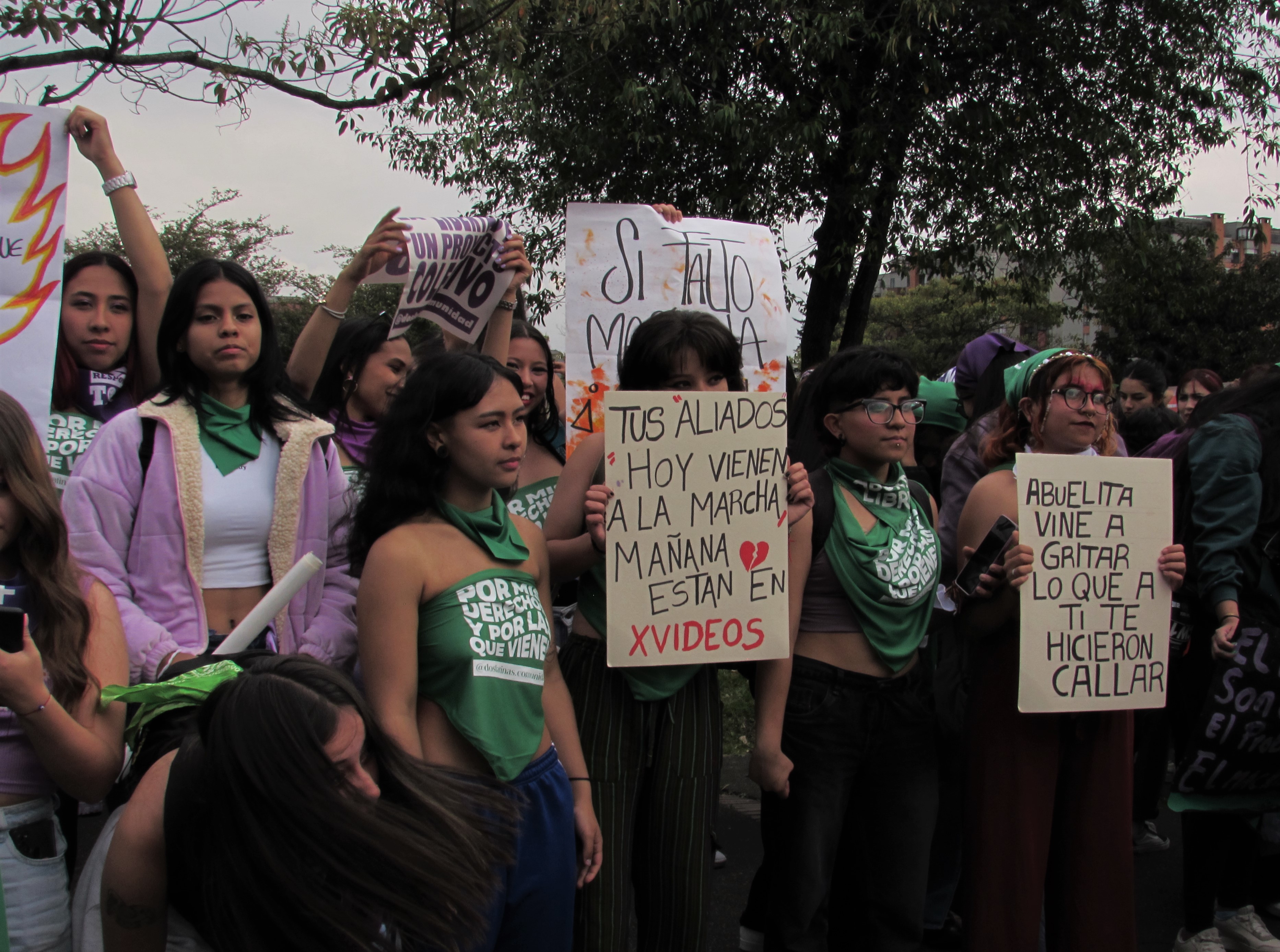 Many marches on Women's Day in Bogotá
Several marches took place on Women's Day in Bogotá, the largest of which was organised by activist group Somos Un Rostro Colectivo to call for a state of national emergency in response to machista violence.
The demonstration started at 3pm outside the Fiscalía with dance and musical performances, a free HIV testing station and spray-painting of slogans like "nosotras histéricas somos históricas". Participants then made their way towards the Centro de la Memoria, joining an alternative march that had come from the La Pola statue.
Following in the pattern of last year's event, the afternoon did not pass without clashes between demonstrators and police. Heavy police presence failed to prevent masked, and in many cases topless, protestors smashing glass doors and spray painting feminist symbols at several Transmilenio stops.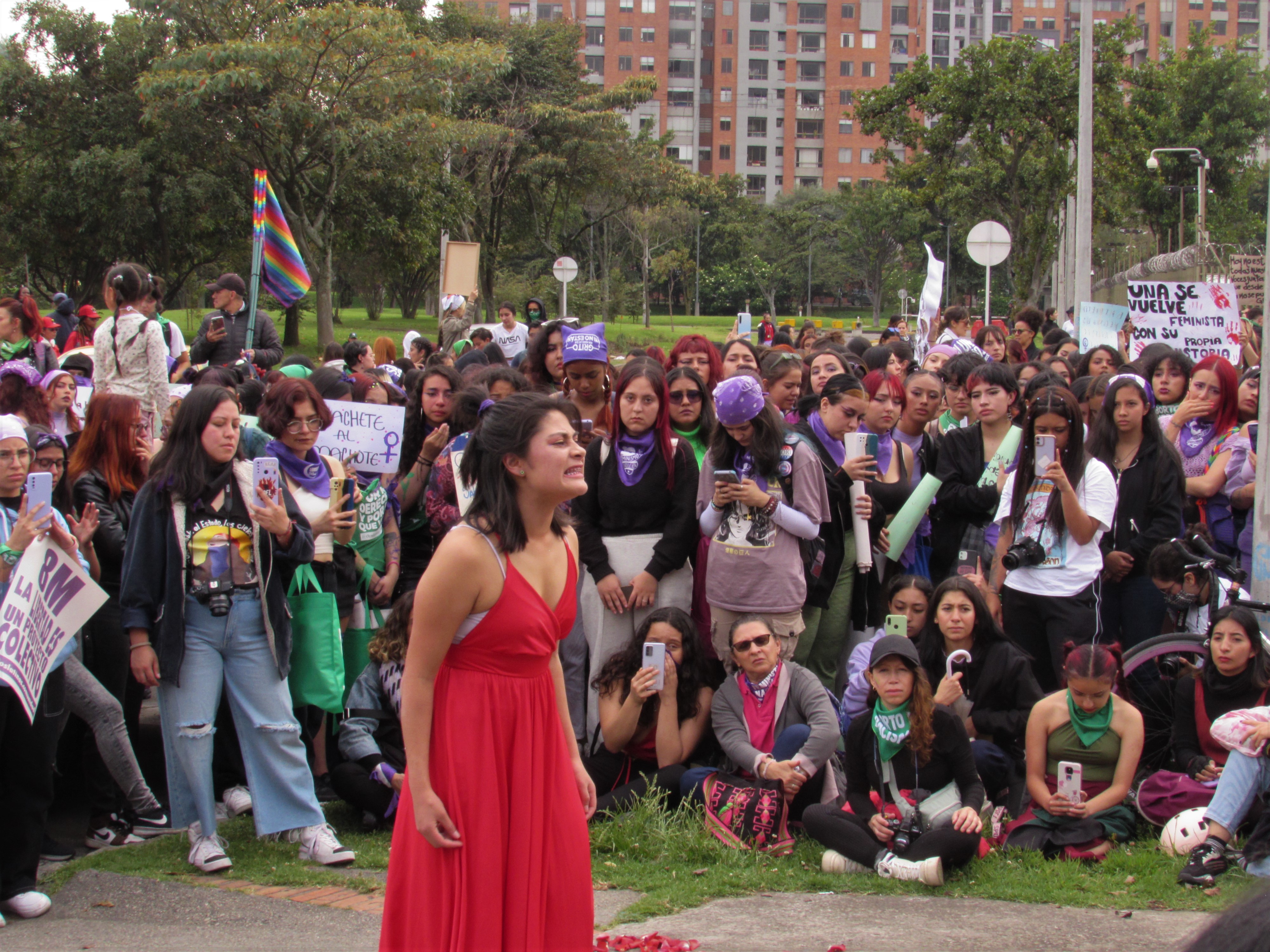 Protestors also sought to highlight reproductive rights in Colombia. A little over a year ago, the constitutional court took the huge step of decriminalising abortion regardless of motivation until the 24th week of pregnancy. However, some activist groups are campaigning for further liberalisation of abortion legislation and for more government action to overcome barriers like social stigma and objections within the medical community.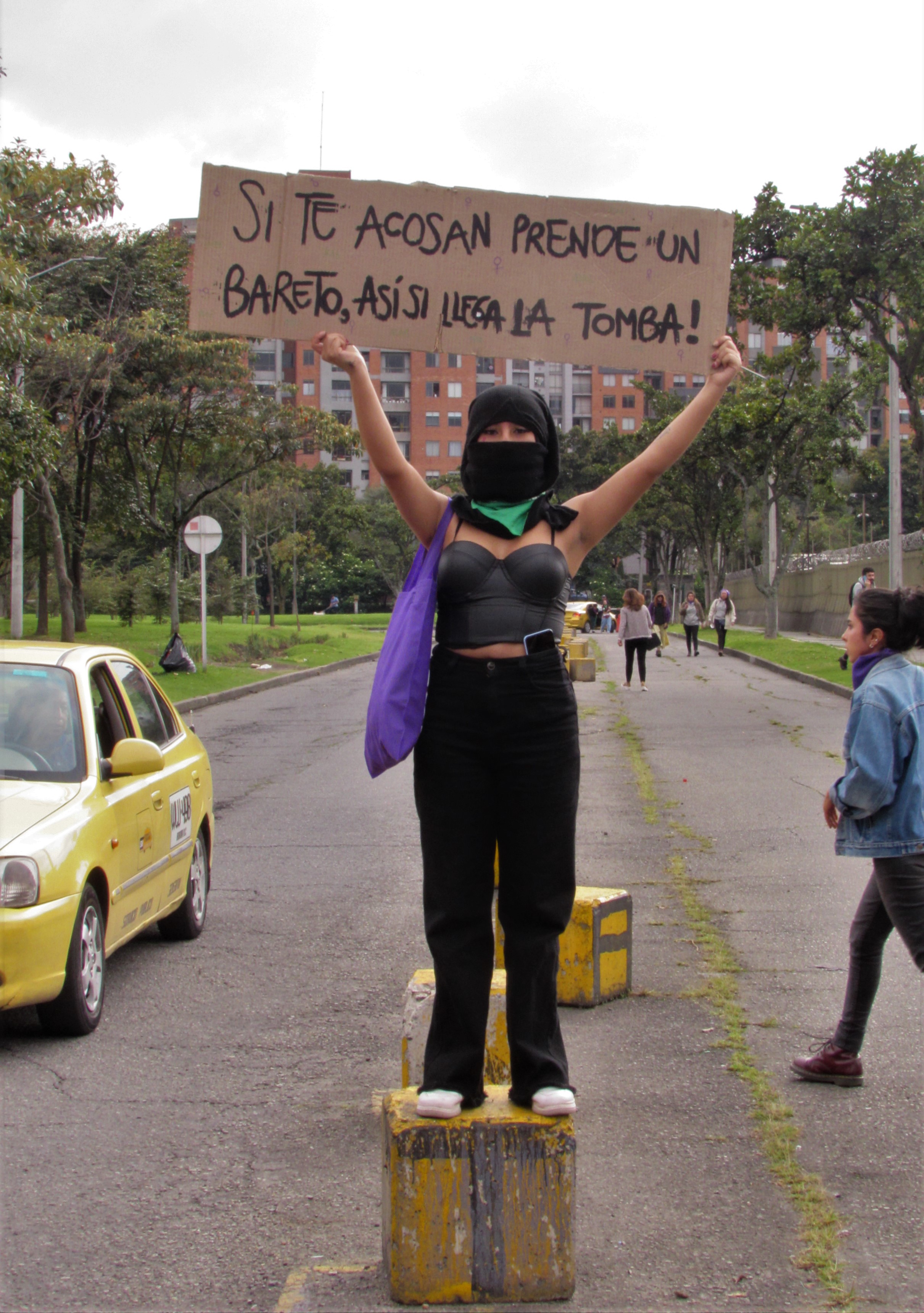 Elsewhere in the city, human rights group Latinoamérica Sin Presos Políticos marked Women's Day by unveiling a large mural on Carrera 19 #69. The art work pays tribute to three female political prisoners: María Oviedo (Nicaragua), Aymara Nieto Muñoz (Cuba) and Maria Lourdes Afiuni (Venezuela). Speakers highlighted the heightened vulnerability of female prisoners during a speech at the event, calling for visitors to the mural to act as "spokespeople" for women unjustly imprisoned for raising their voices.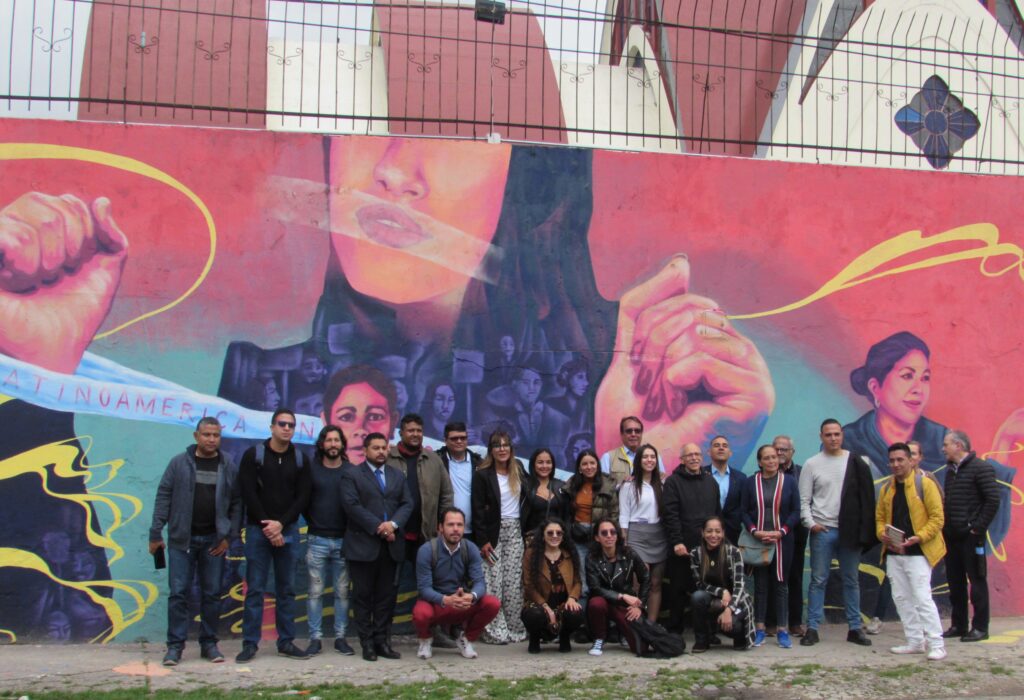 Local authorities in Bogotá also organised an event at the Plaza Bolívar with pop-up stalls advertising services for women in the city, including Línea Púrpura, a support service for victims of domestic violence. Bogotá's first female mayor, Claudia López, made a speech at the event, highlighting the essential work of women, from campaigners for women's rights to key workers during the pandemic.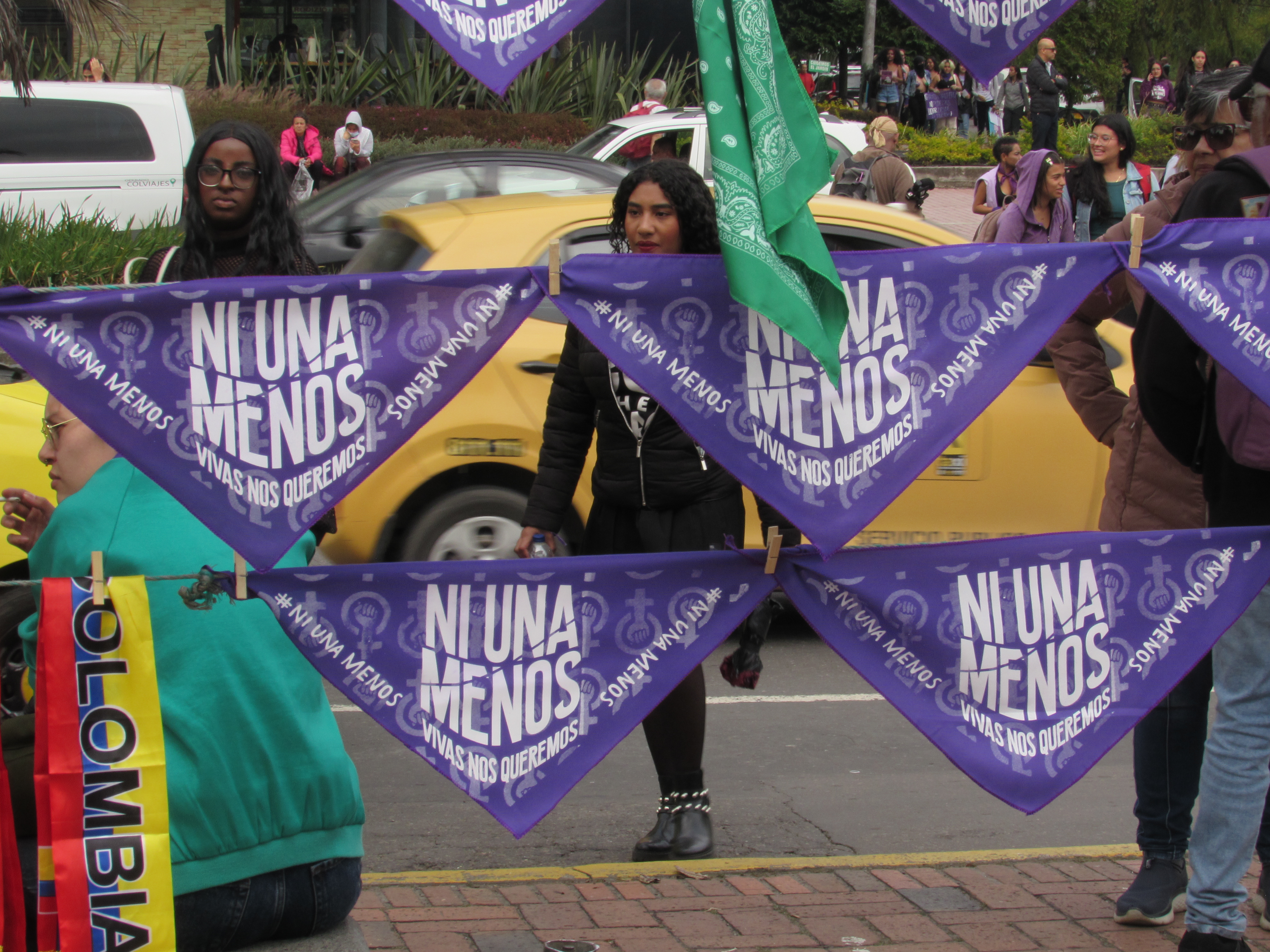 Support for victims of domestic violence
Victims of domestic violence can call the 123 (the primary emergency line) or 155 (the dedicated national women's domestic violence hotline). Additional support options are outlined n the directory developed by Siete Polas and Mutante, which can be downloaded and sent by WhatsApp or email. It includes phone numbers and emails for both governmental and non-governmental organisations, with lawyers and support networks throughout the country. The Secretaría Distrital de la Mujer also has 24-hour phone lines and breaks down support by district.