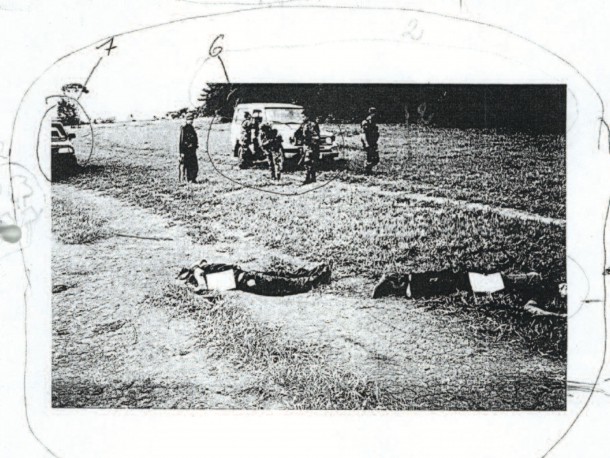 Human Rights Watch (HRW) said Tuesday that five Colombian officers strongly linked to extrajudicial killings have been chosen as candidates for army promotions. 
During the height of the military's offence against the armed groups between 2002 and 2008, security forces killed several thousand civilians, in what's know as the false positive scandal. The Colombian military were offered rewards for increasing the body count of FARC and ELN rebels, which led to the deaths of civilians dressed as guerrilla fighters.
A directive published on HRW and signed by General Martin Orlando Carreño Sandoval, an army general between 2003 and 2004, is subsequent proof of these body count rewards.
The recent report urges Colombia's government to rethink the promotions for the five military officers presented by the Ministry of Defence last month, including a general and four colonels, due to their links to these "false positive" killings, and other abuses.
"Instead of delivering a strong message that it has closed the dark chapter of false positives, the Defence Ministry is undermining the reputation of the armed forces by seeking to promote officers linked to allegations of extrajudicial killings." said José Miguel Vivanco, Americas director at HRW.
"The Colombian Senate should disqualify any officers credibly implicated in serious abuses, unless and until those allegations are fully and properly investigated."
One of the five officers named in the report is Brigadier Fransisco Javier General Cruz Ricci. He is currently under investigation for his suspected role in ordering the deaths of two civilians in July 2004 when he commanded the 9th Special Energy and Roads Battalion of the 27th brigade.
Colonel David Bastidas, whose name is up for promotion, is also being investigated into 79 killings committed by soldiers in his battalion in 2004. Prosecutors are investigating dozens of "false positive" killings linked to Mauricio José Zabala Cardona, Óscar Reinaldo Rey Linares, and Raúl Hernando Florez Cuervo, who are all nominated to be brigadier generals.
In the HRW report, Vivanco admits that these five officers should be considered innocent until proven guilty, however "promoting officers while they are still under investigation would signal that Colombian authorities are not serious about ensuring justice for false positives."
It should also be noted that in accordance with international law, commanders can be held criminally liable for the actions of soldiers under their control when they "knew or should have known" they were committing crimes.
Currently, Colombian courts are prosecuting officers involved in extrajudicial killings, however the majority of them are low-ranking soldiers. Many senior ranked officials under investigation, remain in military ranks, including Juan Pablo Rodríguez Barragán, Colombia's current top commander.